Colourful Houses of La Boca
La Boca is considered to be one of the brightest and memorable districts in the city. That's where de Mendoza created the first settlement in 1536. After the reconstruction of Buenos Aires, the area was built up with shacks where black slaves were kept.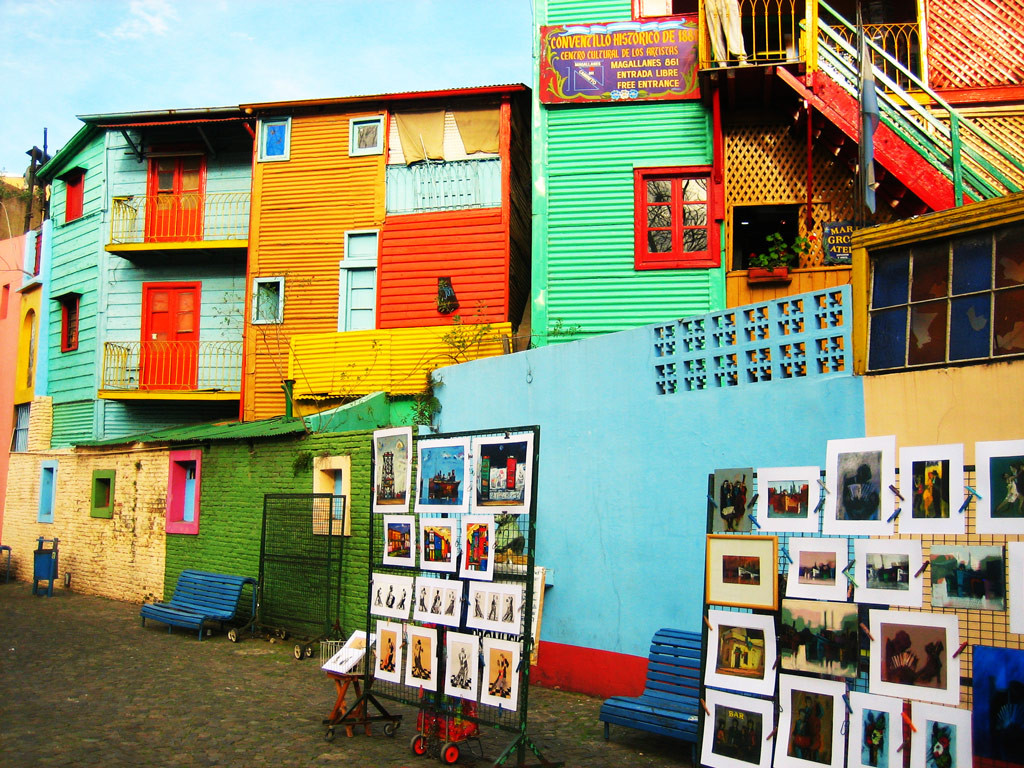 In the 19th century, deserted La Boca became the refuge for thousands of European immigrants (mainly Italians). New citizens turned the former shacks and warehouses into houses and painted the walls, roofs, and windows with different colours.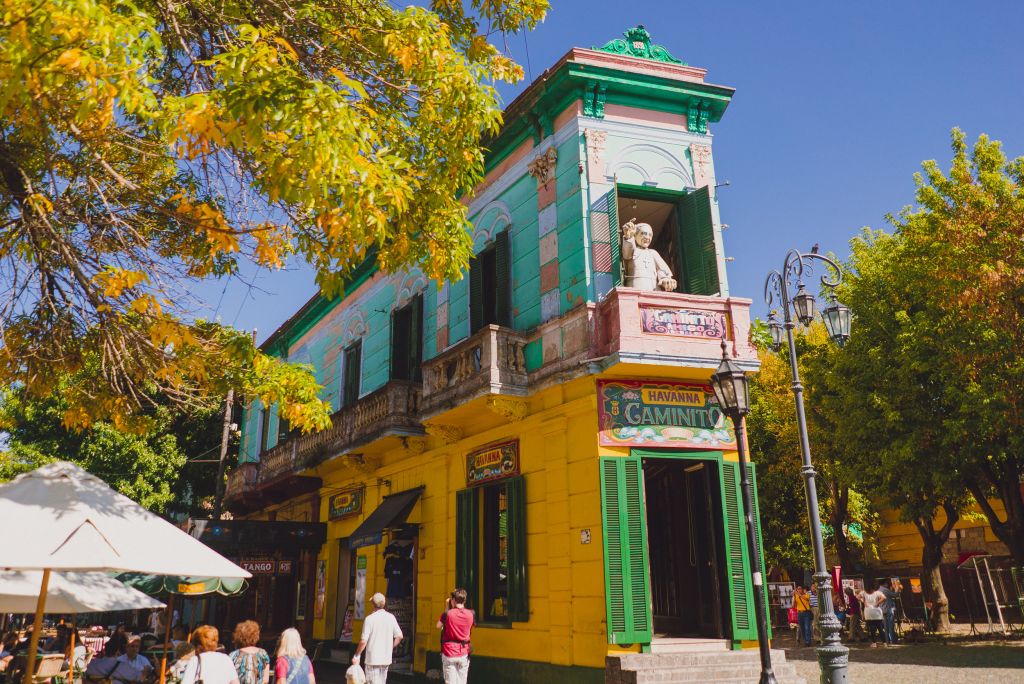 By the way, the reason for choosing such a colour palette is prosy: poor migrants just didn't have money to buy more paint, so they used what they had.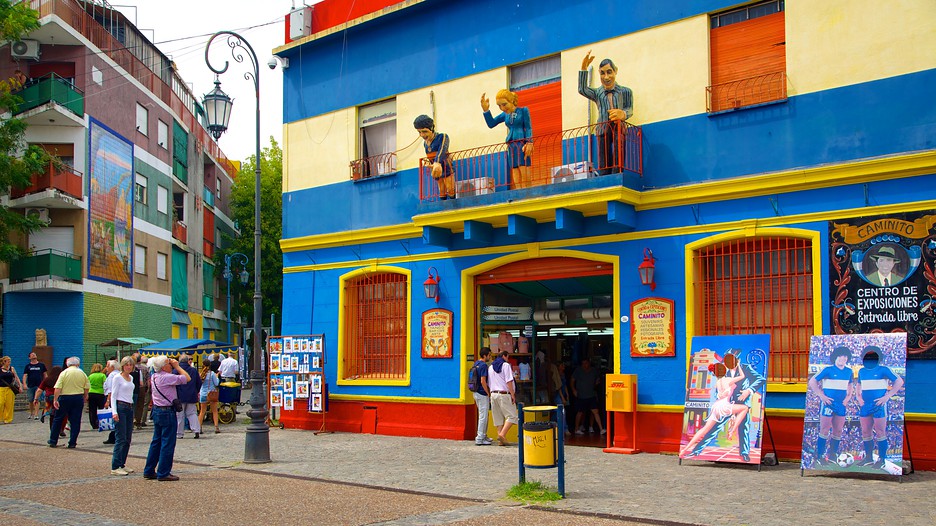 However, the colourful buildings became the district's highlight soon. The main tourist activity is concentrated on the central Caminito street. Local artists hold their exhibitions here, craftsmen sell souvenirs, and pairs of dancers perform passionate tango movements to street musicians' accompaniment. As for other La Boca's quarters, it's better to stay away from them, as the neighbourhood is considered depressed and troubled for a reason.
Restaurants and Local Cuisine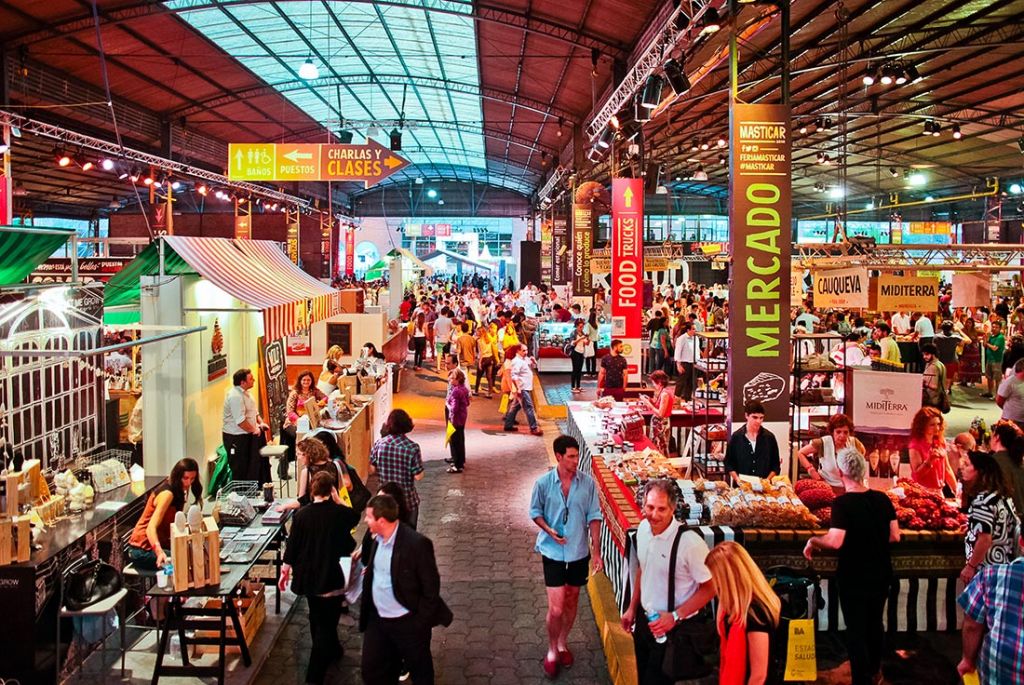 An abundance of shops and markets with fresh groceries let us cook by ourselves, therefore we rarely ate at restaurants. Here groceries were really fresh and delicious, unlike in Costa Rica. Moreover, since there are lots of Europeans living in Buenos Aires, both exotic and common fruit and vegetables are popular here, and they are usually sold everywhere. We often bought sweet cherries and other seasonal berries that are just impossible to get in our northern countries in January.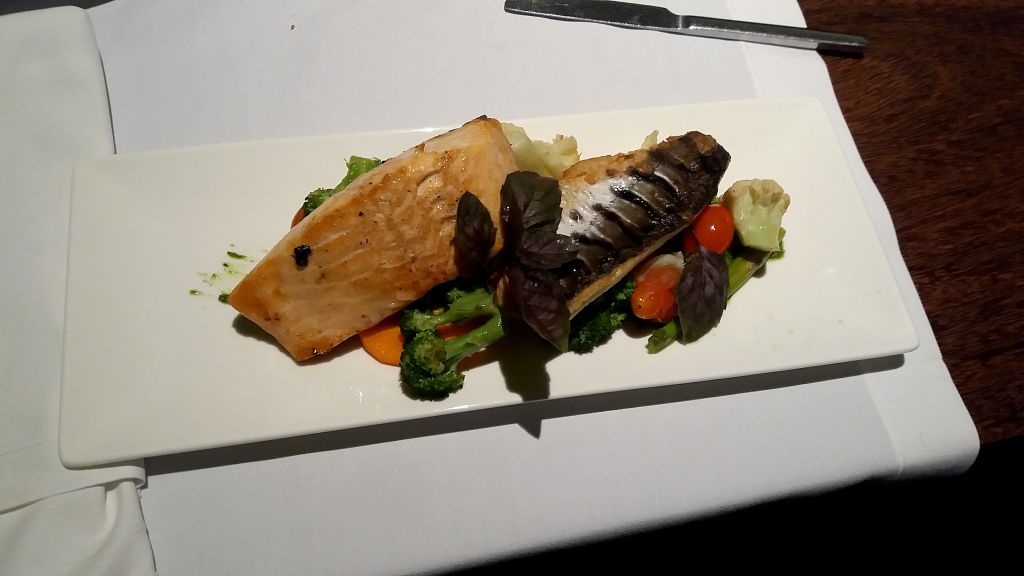 As for local dishes, they didn't seem very impressive to us. The basic product in the average Argentinian's diet is meat. Almost all restaurants offer chargrilled beef, pork, and lamb steaks, but we rarely eat meat.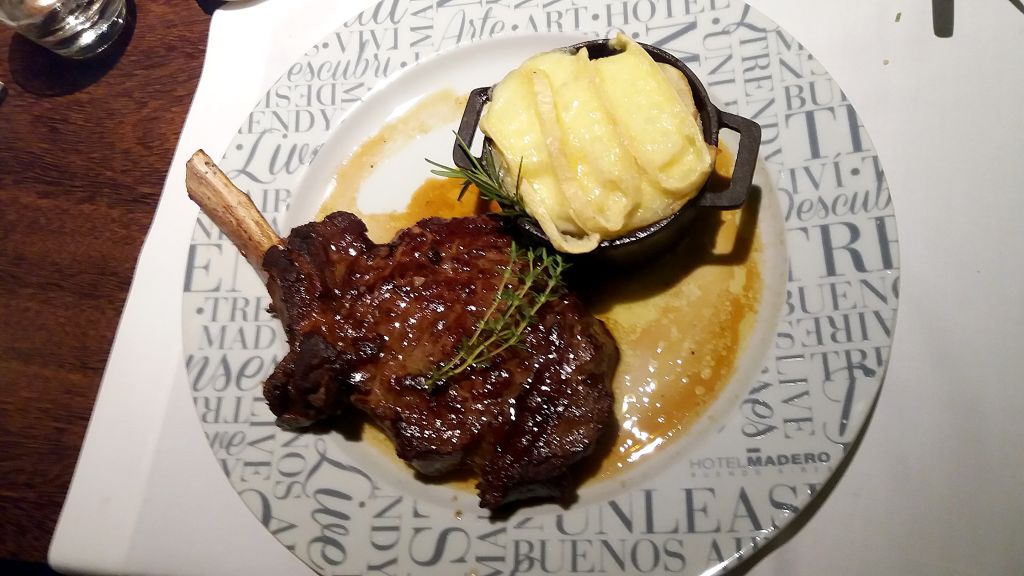 However, we were served a sensational ceviche in a Peruvian restaurant. It was different from the ones we tasted in Mexico, but still very delicious.
Another thing popular in Argentina (as well as other Latin American countries) is dulce de leche — boiled condensed milk. It is added to cakes, croissants, and other pastries as a filling.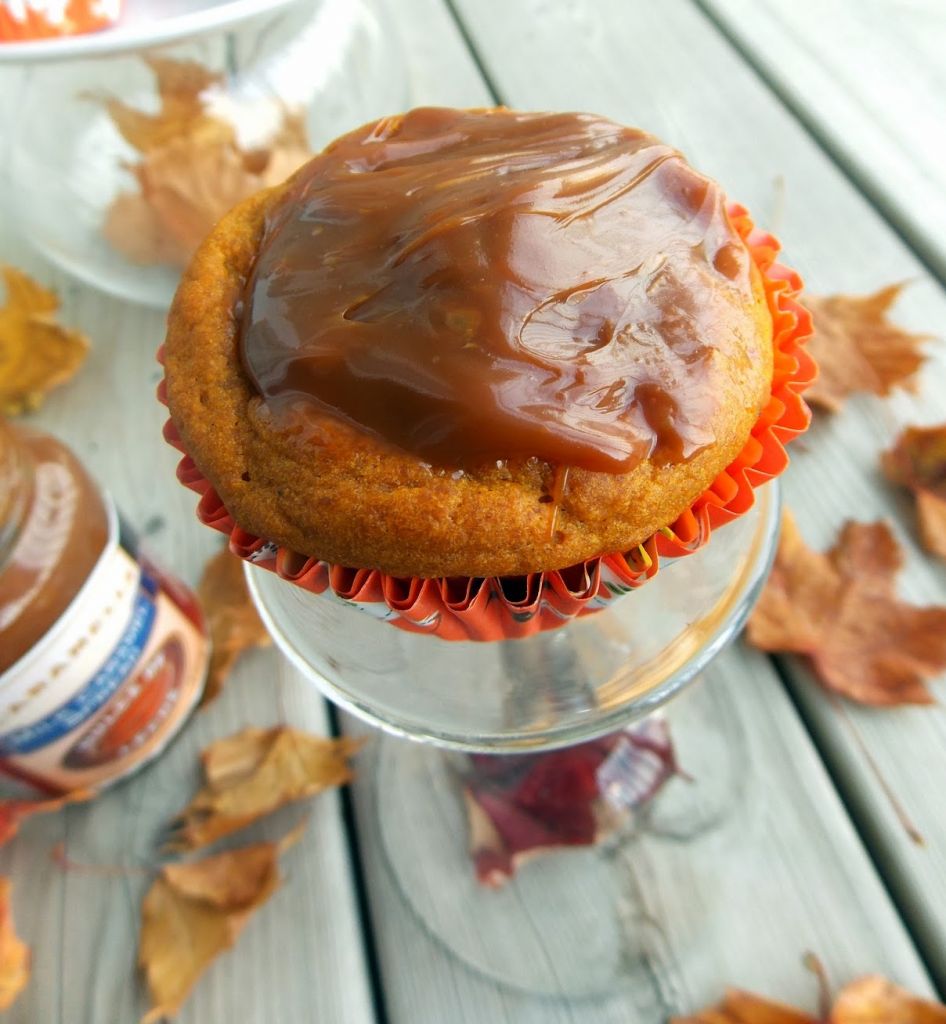 By the way, during our trips, we always try to offer Robert and Michael Jr different local dishes. It positively affected their development, as our boys eat everything — potato, rice, Japanese seaweed, ceviche, mussels, octopuses — with equal delight.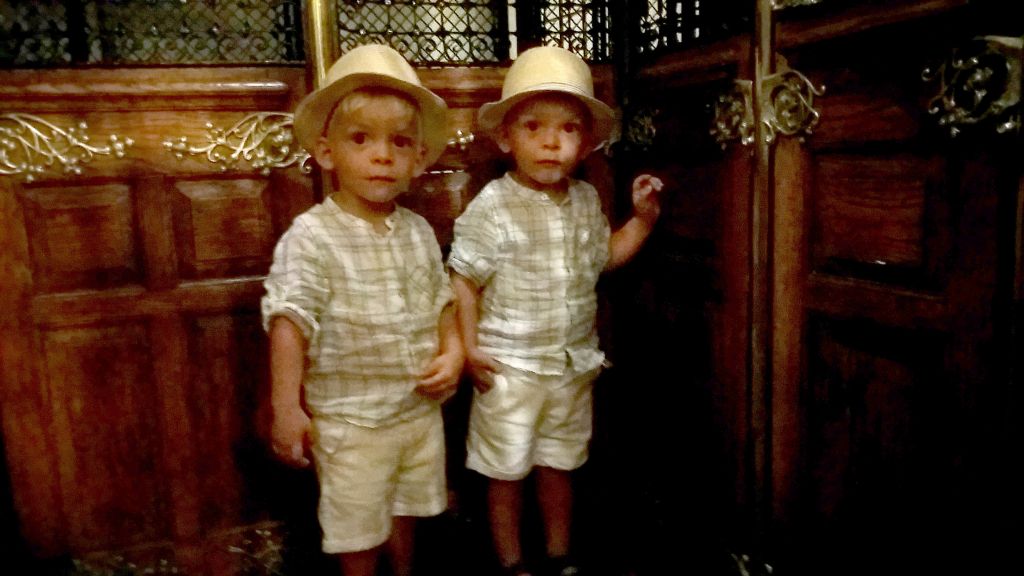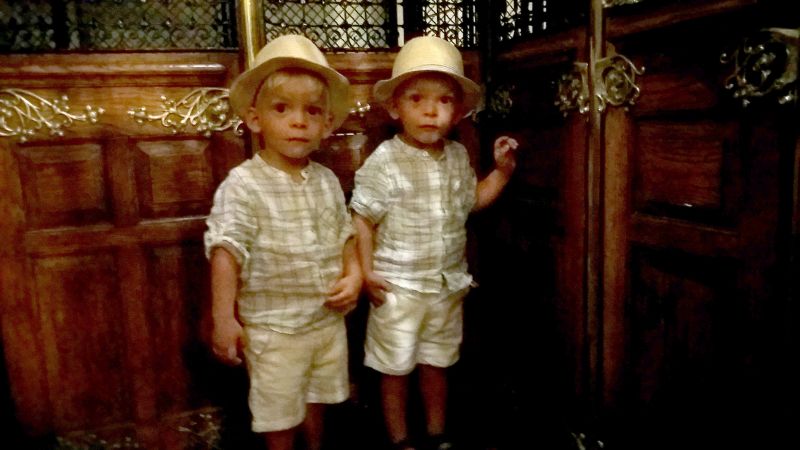 Right from the start, we strived to avoid limiting the children's diet to 4-5 regular dishes. Of course, sometimes the boys don't like a certain dish at first. Then we ask them to try it again, and they are actually able to reconsider the taste of new food after the second or third time. Thus, Michael Jr and Robert's diet is very diverse.
Retiro Neighbourhood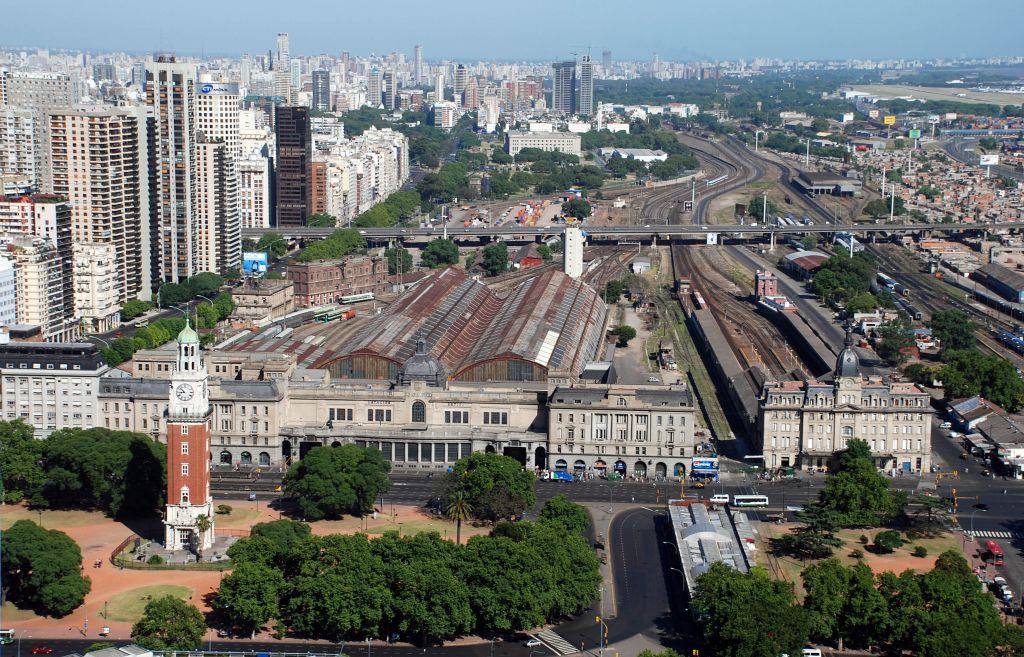 Most tourists begin (or finish) their journey around Buenos Aires in the neighbourhood of Retiro, as it's the place where railway stations, bus stations, and the new port are located.
Plaza San Martín — a green oasis amid concrete city constructions — is definitely worth walking around.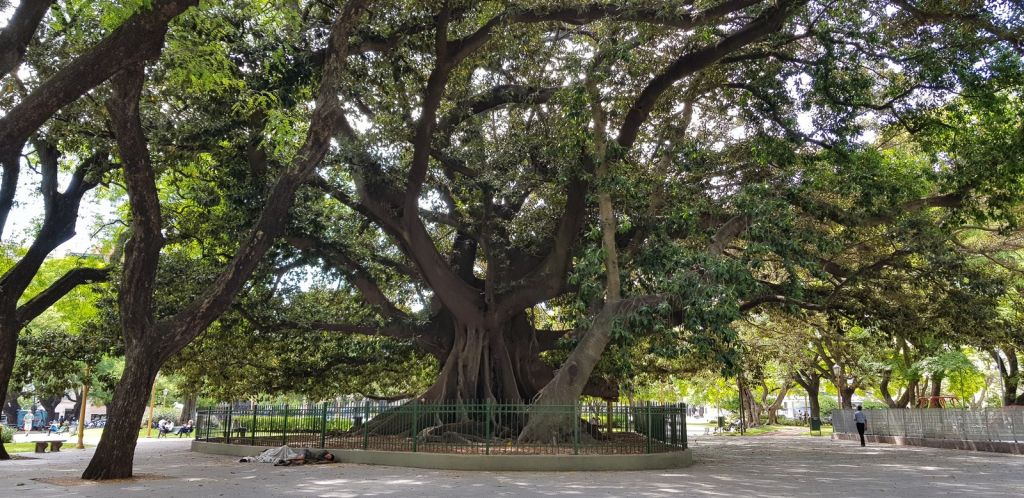 In spring, magnolias blossom here, and one of the glades has an old ombú tree, the wide crown and fancifully intertwined branches of which seem to have come from a fairy tale.
It's interesting that a bullring was built on the site in 1801. However, corrida didn't become a part of Buenos Aires' culture, and the arena was razed to the ground 20 years later.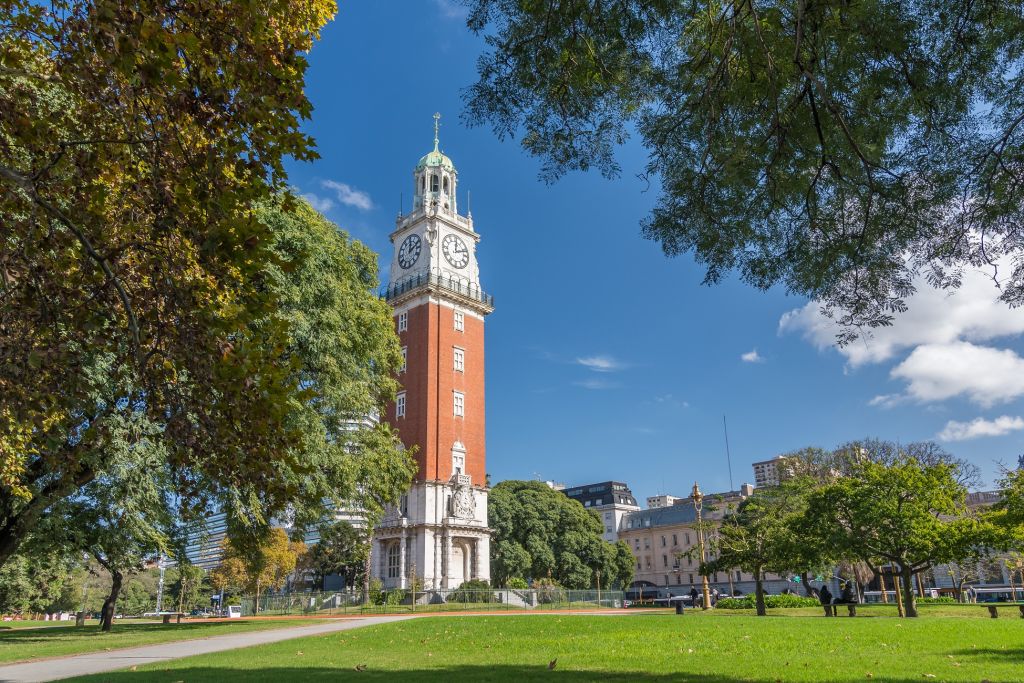 Opposite the park, there's Plaza Fuerza Aérea Argentina that has the Torre Monumental, or Tower of the English, one of the symbols of Buenos Aires, in the middle. The bronze bells on top of the tower chime melodically every half hour.
The fully pedestrian Florida street crosses several central areas of the capital at once. Shops, cafes, cozy gardens, street musicians – all the right ingredients for a pleasant walk.
Belgrano Neighbourhood
Belgrano is sort of a residential district. You won't find many landmarks here, but will be able to see the Argentinians' everyday life. High-rise blocks of flats here are sprinkled with celebrities' luxury mansions and small English houses, whose walls are twined with green branches.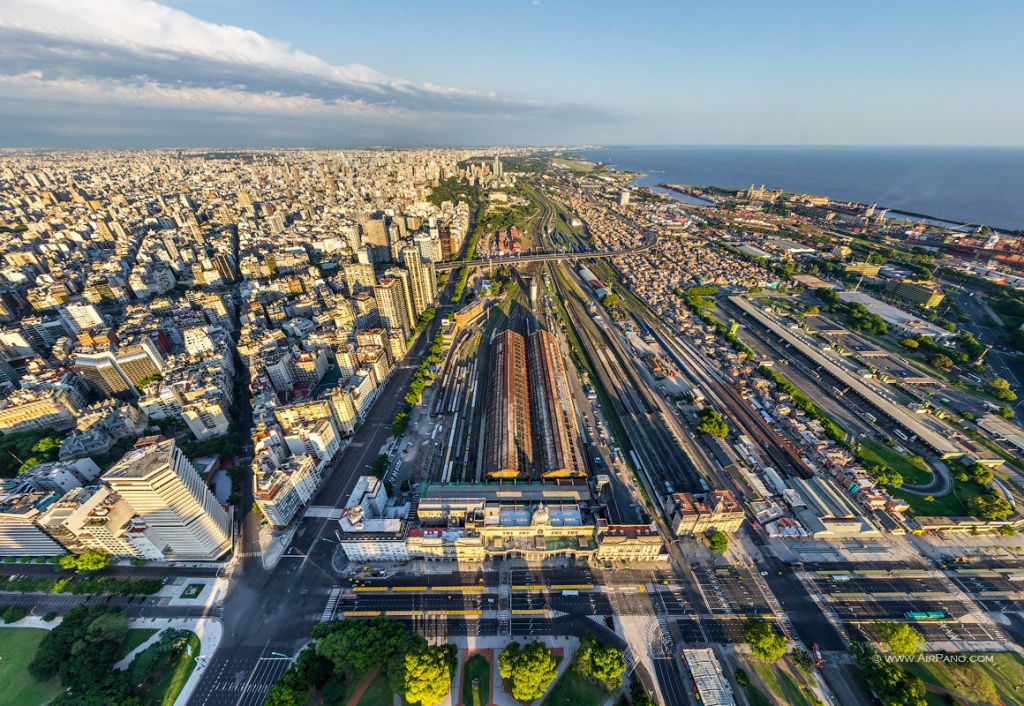 It's interesting that Belgrano once used to be a city and even became the capital of Argentina in 1880 — for a few weeks only, though. The neighbourhood is popular among German immigrants, so the German language can be heard everywhere.
We often visited Belgrano, as that's where modern shopping malls, Chinatowns, bookstalls, and fashionable boutiques were concentrated. On weekends, the neighbourhood's streets are flooded with the citizens of Buenos Aires itself going shopping.
We believe that it is better to teach boys to interact with potentially dangerous objects under adult control than to prohibit them, which fuels the interest of children.
Public Transport in Buenos Aires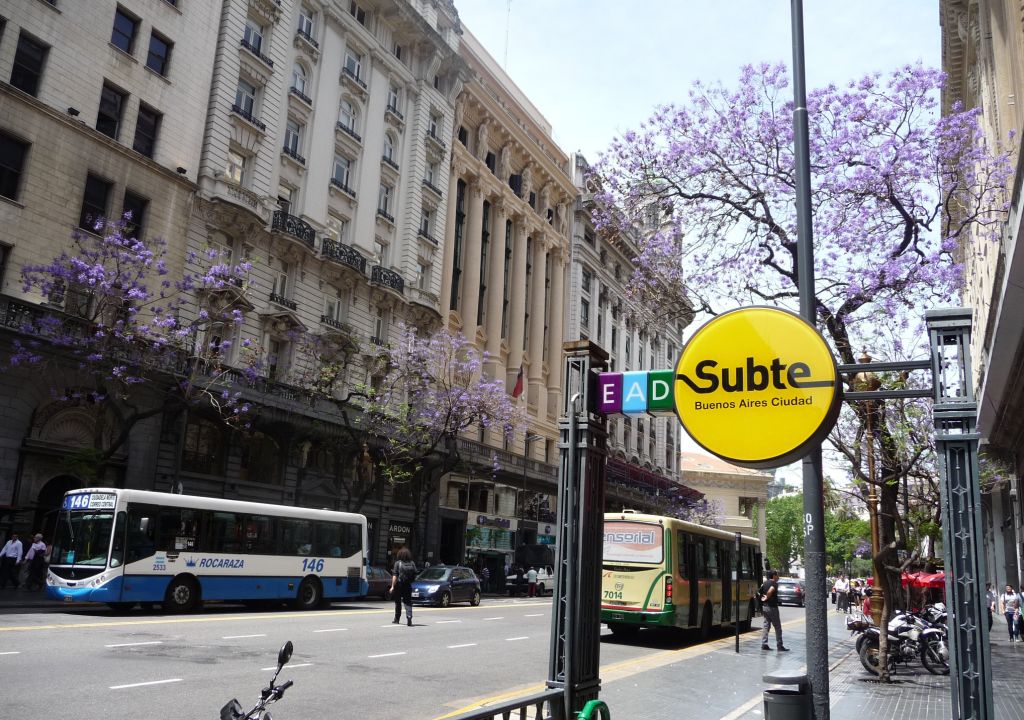 Buenos Aires has a well-developed public transportation network, which was a huge advantage for us, as we didn't rent a car, and distances in the capital are truly large. Sometimes we had to travel 1-2 hours from one place to the other. While in Europe a month was enough to fully explore the city we lived in, and sometimes even walk around the entire city, it didn't work this way with Buenos Aires that we managed to see around only partially.
Nevertheless, we didn't have any problems getting anywhere, as there are big city buses circulating around the capital, and the ticket costs just about 30 cents. The transport runs according to the timetable even at night. The only thing that we found odd was that sometimes, seeing us, buses didn't stop although they were half-empty and had wide doors that our pram could easily get through.
We usually travelled by metro, as it was much faster. It was in Buenos Aires that Robert and Michael Jr got interested in the Underground for the first time. They had already ridden in the metro in Madrid, but they were too little to understand anything. And here they really enjoyed the rides. One time, when we were standing on the platform, the arriving train even honked to the children, which filled them with so much joy. By the way, almost all metro stations are modern here and have convenient descents for prams.
It's easy to follow the bus and metro timetables in the Google Maps app that shows all possible routes, change points, and arrival time for different means of transport.
Uber also works well in Buenos Aires, but Venezuelan drivers play by their own rules. An unpleasant situation came about on the day of our departure. We called two cars as usual, as we needed to pack our stuff, the pram, and all our crew. However, the Venezuelan driver that came to our house told us that he wouldn't drive the luggage. The second driver said almost the same. Our landlady eventually explained to us that the drivers would, of course, drive us where we needed, but we had to pay them additional money besides the amount charged by the service.
We would have called another taxi if we hadn't been in a hurry to get to the ferry, so we agreed to pay more in cash. But the occasion left an unpleasant aftertaste. We'd never seen such behaviour in any of the countries we visited.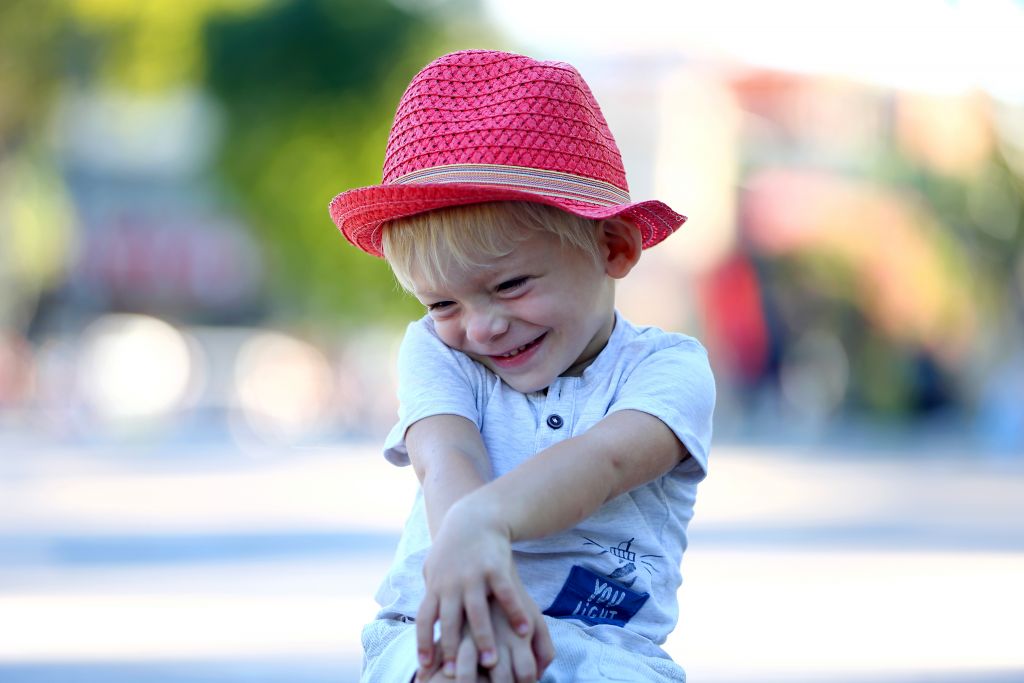 Buenos Aires made a good impression on us. It's a bright diverse city combining European elegance and comfort with Latin American colour. It's likely we come back to the legendary city, as we weren't able to see all that we wanted. In the meantime, we were hurrying to catch the ferry to Montevideo, the sunny capital of neighbouring Uruguay.