When we made up our mind to continue travelling, we chose Central and South America for our next grand journey and started to map it out. However, it made sense to wait till autumn, when it's getting cold in Europe, and flee to warmer countries then. We left Cyprus in August, so we had a couple of months for European trips.
We had been dreaming of visiting Portugal for a long time, so we thought it was time to make our dream come true. The warm summer weather was a perfect background for long walks and could give us enough time for exploring new places with our babies.
Lisbon, the capital of Portugal, was our first destination.
It was no easy task to fly from Cyprus to Portugal with two very active little babies. The thing is, almost all flights from Cyprus to other countries are done with a change in Athens. It was only a second flight for Michael Jr and Robert, so we prepared for it very thoroughly. We took their main and extra clothes, favourite toys, and medications.
Before the trip, using TripAdvisor, we made a detailed list of the places we were going to visit during the two weeks we planned to spend in Lisbon. We found a beautiful spacious flat near the city centre (though it turned out to have a "surprise" for us – we'll talk about it later on) in advance. We didn't have much time for exploring Lisbon. We usually stay in new places for a month, which is enough for us to walk everywhere and feel the vibes and rhythm of the city. However, this time, we decided to fit two cities – Lisbon and Porto – into one month.
We were satisfied with the way Uber works in Lisbon. It's very fast and surprisingly cheap (compared to Spain, for example). As usual, we ordered two cars to reach the flat we rented. One car is for the dad, boys, and babysitter, a pram and a couple of bags, while the other one is for the mother and all suitcases.
When we arrived, it turned out that the wonderful flat is on the fourth floor of an old house with a small narrow staircase. So we had to ascend it with all the suitcases, the pram, and our children… There was naturally no lift there. When we did it for the first time, it was just exhausting. But we had to do it every day! Over and over again, we had to take the pram, children, and various bags with child stuff down, when we went for a walk, and up, when we came back home… Quite a workout!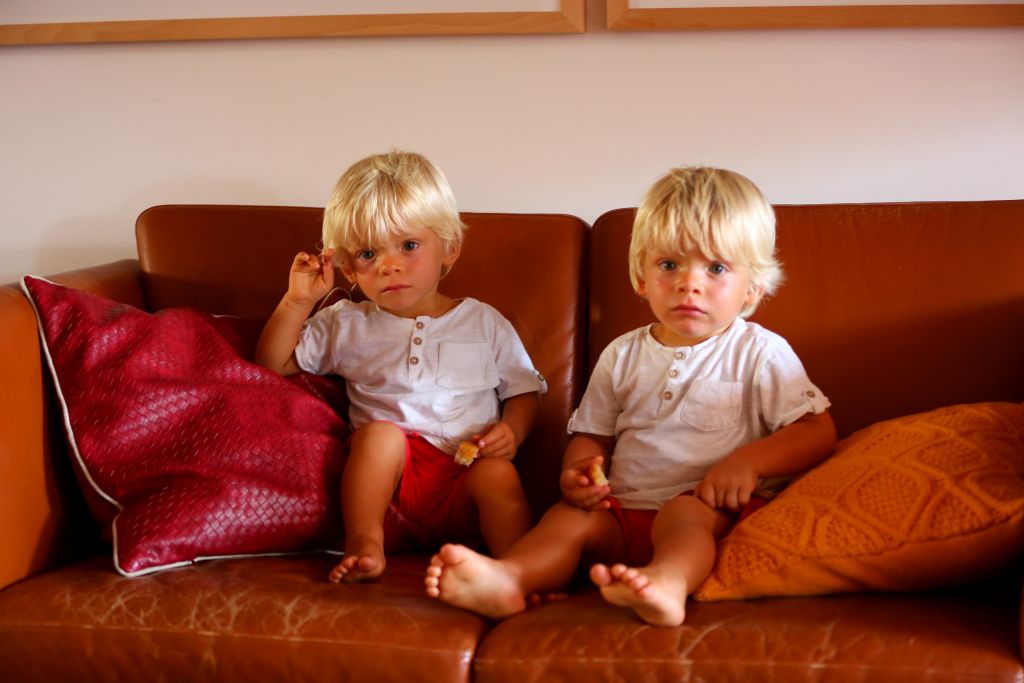 Later we found out there are lots of houses of the kind in the old centre. They are very lovely and beautiful, built in the old Portuguese style, covered with colourful tile patterns, but… they have no lifts.
Photo: Singa Hitam
Lisbon: History and Unique Character
Lisbon lies on the bank of a wide river called Tagus that empties into the ocean. The area has lots of hills, so Lisbon has been called The City of Seven Hills since ancient times. There might have been only seven of them at that time, but there is much more now, which may be connected with its seismic activity. However, local citizens still proudly call it The City of Seven Hills. It's an incredibly interesting, picturesque, and impressive city. It's nice to walk around old central quarters as well as waterfronts and beaches. Although the city is located in the south and has quite hot weather, it's very windy there even in August. Because of the vicinity of the ocean, the weather may change several times during a summer day.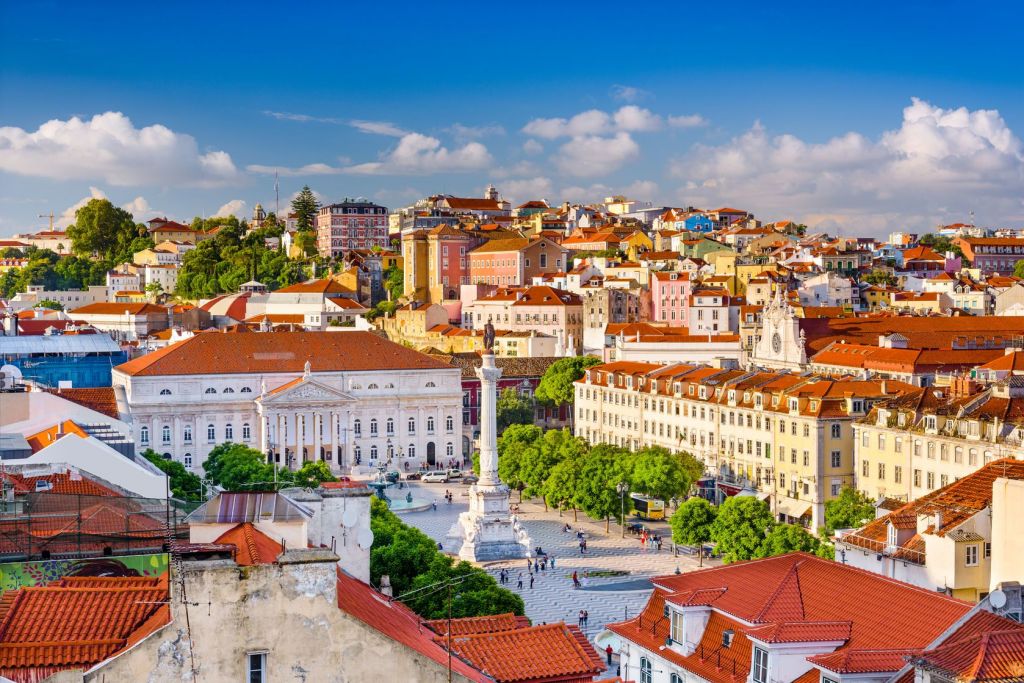 View of the city from one of the observation points
The westernmost European capital, the center of a powerful state, whose citizens made numerous great discoveries in the Middle Ages, was destroyed by a natural disaster at the end of the 18th century. A severe earthquake brought about gigantic waves that swept out the whole of the city's coastal area. Shortly after that, a fire broke out. Even when the devastating disaster subsided, the miseries of the locals were not yet over. Various epidemics started to spread out, which killed many of those who managed to survive the disasters.
After the earthquake and tsunami, the city was almost totally destroyed. Only the areas and landmarks situated in the upper hills managed to survive.
Photo: Independent
It took several decades to reconstruct the city. In fact, the city was not reconstructed, but rather built from scratch according to a more modern city layout. Thus, there are only few medieval and ancient buildings in Lisbon. However, new artefacts in the form of ancient buildings are constantly found in the region.
Walks with Kids
The location of our flat (near the parliament building) met all our requirements: we always try to choose a place in the vicinity of major landmarks but a bit away from the main "tourist hub". Staying in a new city, we don't act like tourists. We try to blend in. We're interested in understanding and feeling the life in the city the way local citizens see it.
We were surprised by the contrast between the air and water temperature. In the afternoon, the air temperature was around 30-35 degrees, while water was cold all the time – 15-16 degrees maximum. The beaches swarm with people, but they usually spend time sunbathing rather than swimming. The ones that are brave enough to have a swim can be counted on one hand. Even these daredevils ran out of water after one dive, while others were cheering.
We didn't have such problems with water in Cyprus. It's warm there from May till October. Michael Jr and Robert adore bathing, so they happily rushed towards the water when we came to a Lisbon beach for the first time. However, as their feet touched the water, they were truly outraged. They were shocked to discover the water in the sea can be so cold in the summer.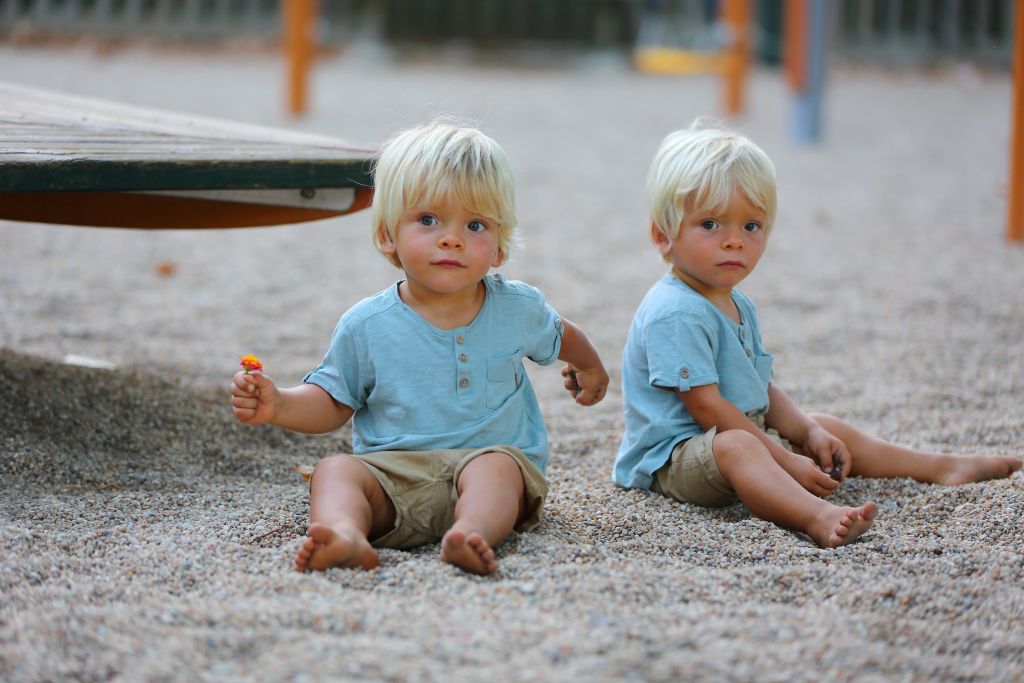 Since Lisbon is situated on hills, some places in the city have quite significant elevation jumps. We experienced that once we arrived and decided to go buy some groceries. We googled supermarkets near us and found one that was just a seven-minute walk from us. However, apart from the distance, Google also shows how the height changes during the way. And it changed by 400 metres! So, on our way to the shop, we walked down a steep slope and then had to climb it with bags on our way back.
The first shopping trip in Lisbon (very funny as always) turned out to be quite a tiresome way home for us
Even later, when we got used to the landscape in the region and started to take it into account when planning our walks, it was quite hard to walk with a pram. However, it would have been even a harder task to walk around Lisbon if our children had already been able to walk.
The Old Town, crammed with historic landmarks, was within walking distance from our house. There were also a couple of large beautiful parks around, and we liked walking with our kids there.
Our babysitter was a real help to us. When our babies woke up at night, she got up and lulled them. Thus, we had an opportunity to sleep properly and get energy for next-day walks. The babysitter also often walked with us, and if she preferred to have a rest or spend time alone, she stayed at home or strolled around on her own.
The time for our walks was carefully chosen so that we could have a good sleep, have breakfast, and leave the house with no rush around 1 pm. After a couple of hours of a walk, our babies got tired and fell asleep. Meanwhile, we tried to find a place to have a meal.
When the boys woke up, we gave them something to eat and kept on walking till late evening.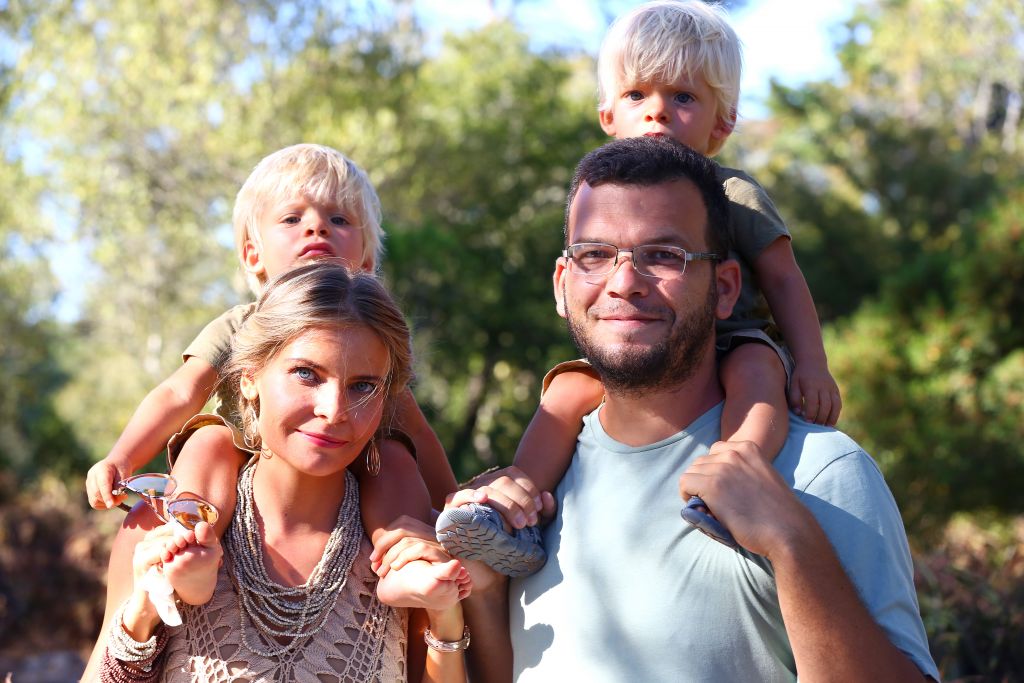 Old Town, big bridges and a castle on a hilltop – Lisbon. Part 2