Oceanarium and Zoo
Lisbon has a huge oceanarium, which is one of the most outstanding ones in the world. It's a large complex, where you can easily spend all day. When we got there, our babies were just mesmerized.
The interior of the oceanarium is truly grand. There are high three-people-tall aquariums in the form of huge wide pipes, which are surrounded by stairs for a better look at the inside of the pipes. All fish and aquatic animal species, even the rarest ones, seaweed, corals are present here. It's so curious to walk around and have a close look at, for instance, a sunfish or sharks – which, by the way, live in peace with other inhabitants of the mega-aquariums.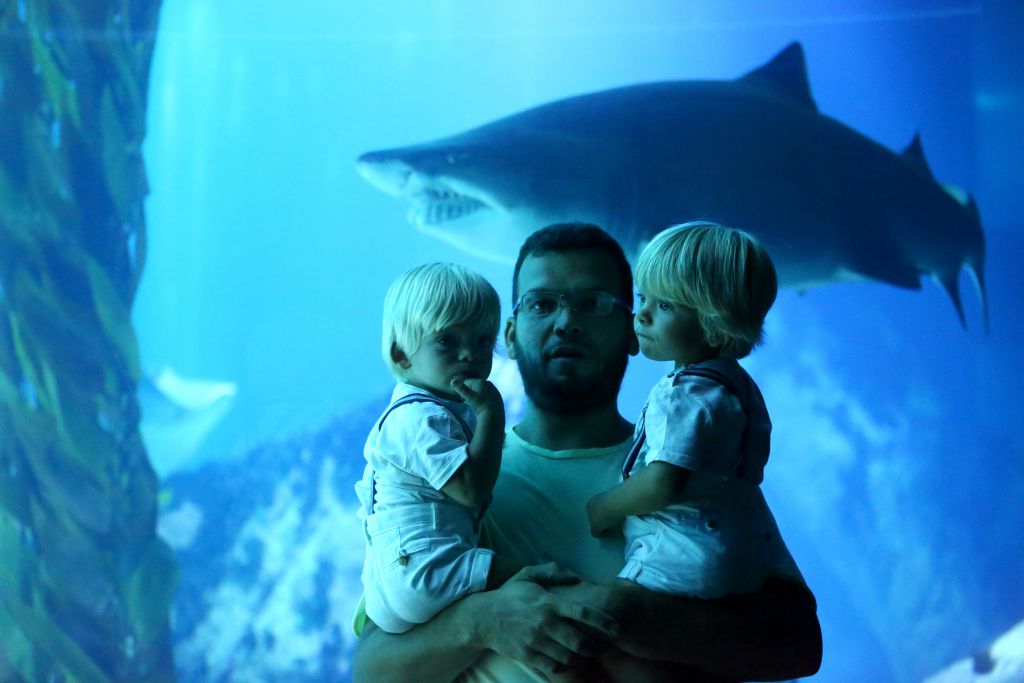 There are lots of exhibitions dedicated to the ancient animal world. There are even meadows and tropical forests which you can enter and walk around.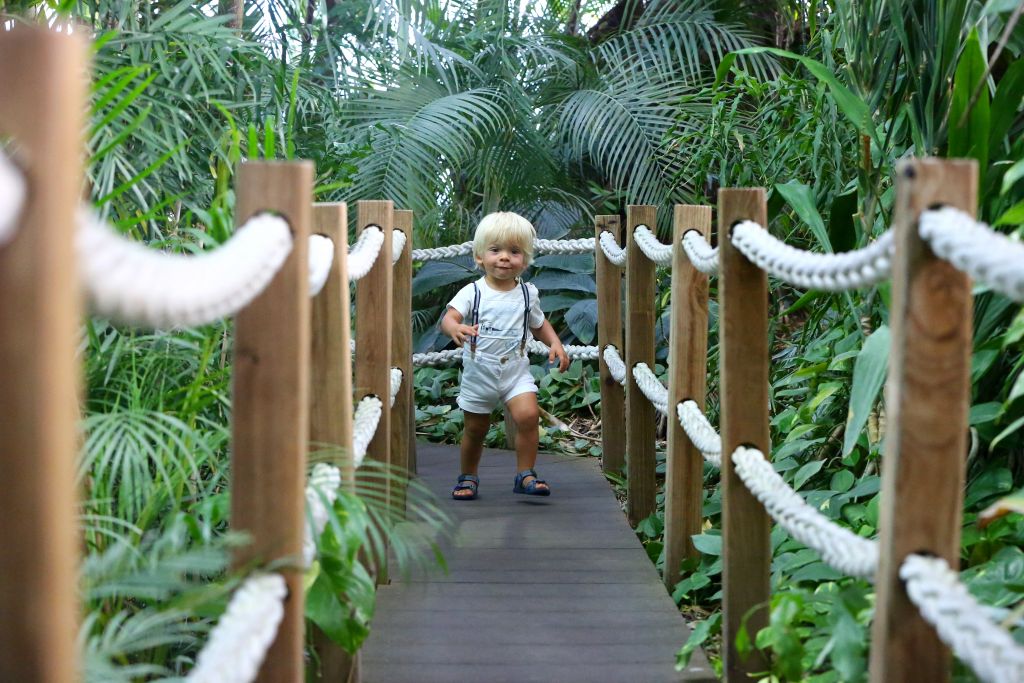 The boys ran around there, got overfilled with impressions and information, and we noticed they got really tired. We found a small room, where they were just running noisily during some time as if getting rid of a surfeit of energy.
We also managed to visit Lisbon Zoo. Just like all other large European zoos, it was quite pricey – €22 for an adult ticket (it's free for babies). In comparison, an adult ticket to the oceanarium costs significantly less – €15.
There are lots of animals there. However, unfortunately, we weren't able to see many of them, as it was very hot, and most zoo inhabitants were either sleeping or hiding from the heat in the shadow. Nevertheless, we still had much fun. For example, a peacock came to us, and we fed it with ice cream, and we saw a bear that was bathing. The children were so excited about that!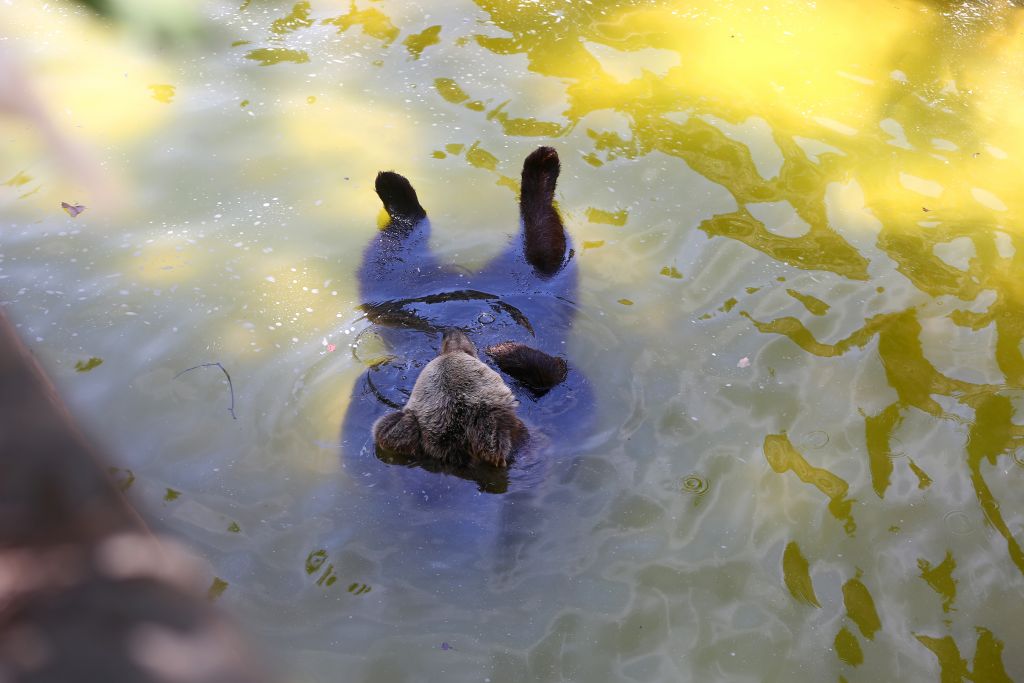 One of the features of the zoo is a dog cemetery with well-groomed graves and tombstones with touching epitaphs.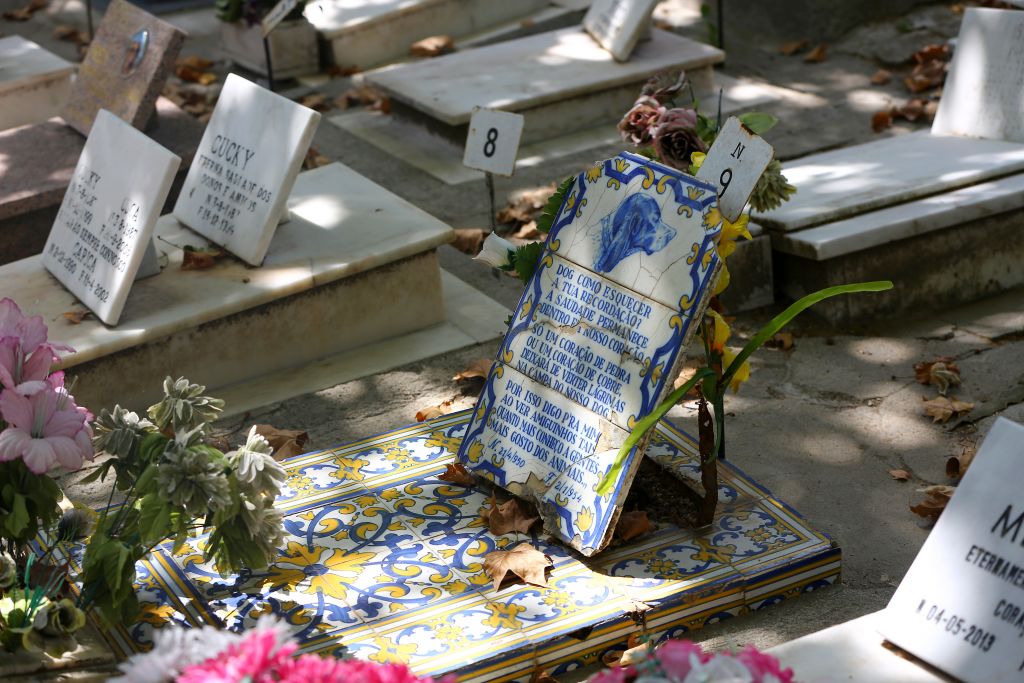 Restaurants
We were pleasantly surprised to find that the Portuguese are really good at cooking fish – it's extremely delicious here. They often use cod and sardines, which are mainly sold tinned or frozen in other countries. Here, only fresh fish is used to prepare a huge variety of dishes.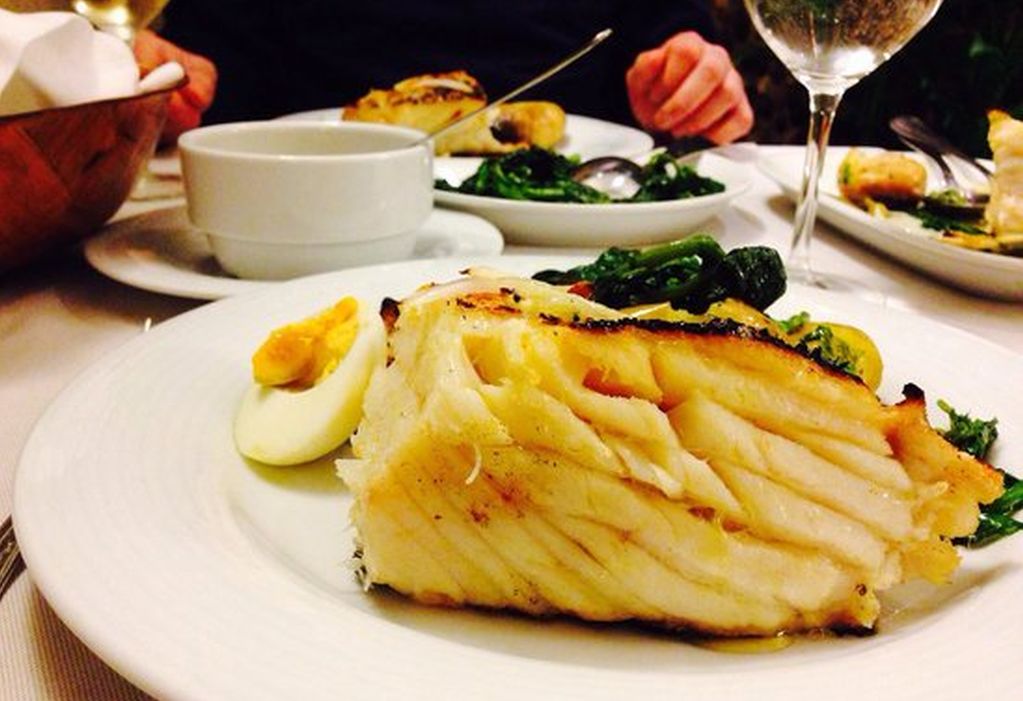 It's curious that most Portuguese restaurants are very small and cramped. They have a tiny hall – which is, in fact, no hall at all, but just a room – with 3-4 miniature tables standing very close to each other. It was often just impossible to fit our pram in the narrow aisles between the tables. In this case, we had to leave it outside. Furthermore, it was sometimes hard to find a place with a table for our big "gang" (the four of us and our babysitter).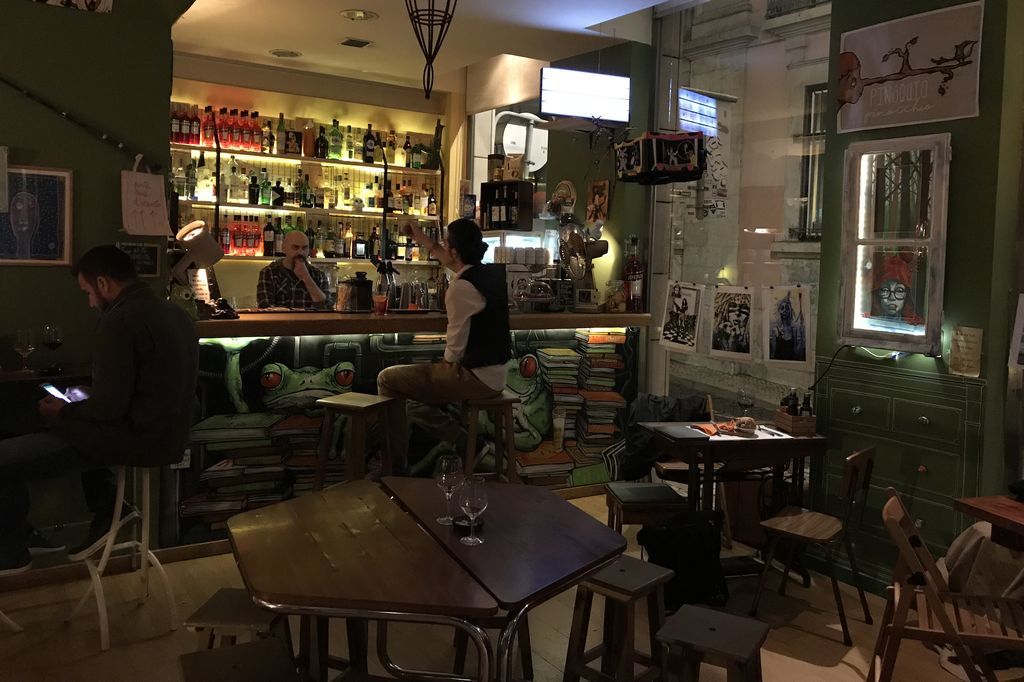 Portuguese restaurants have one more feature (or rather ploy) that we discovered when we decided to have a bite during a walk. We entered the eatery, sat down at the table, and started to choose what to eat. We weren't particularly hungry, because our main meal is usually in the evening. The children were sleeping, so we could calmly study the menu.
As we were doing that, a waiter brought us a small plate with sliced jamón and fried pieces of bread. We often saw such "compliments from the chef" at other countries' restaurants, so we tasted the snacks, waited for the dishes we had ordered, and asked for the bill. How shocked we were to see that the total is much higher than we had expected! The "compliment" consisting of several pieces of meat and bread turned out to cost 15 euros and was included in the bill.
Later, we found out that it's common practice in Portugal to wheedle money out of tourists like this. While people are choosing what to order, they are offered this seemingly free food that is later included in the bill. And tourists naturally think those are free snacks, because they didn't order them.
It's not that expensive everywhere, though. We were once served a plate with tuna paste and fried bread at one restaurant. This time, to avoid overpaying, we asked how much it cost before eating. It turned out to be just 1 euro. In such cases, we certainly didn't mind. It was interesting to taste something new.
Belém District
Belém (derived from Bethlehem) is a historic district in the west of Lisbon situated far from the city centre. It used to be a separate parish and was often visited by Portuguese monarchs.
Belém is of great symbolic value for the whole country. It's the district which great brave explorers once set off for their voyages from. There's a huge monument on the bank of the Tagus erected in their honour. There's a traditional viewpoint at the top of the monument that has a beautiful view of the river, the 25th of April Bridge, and the city itself.
Photo: Vladimir Kezling
Belém Tower
The most famous landmark in the district is Belém Tower (Torre de Belém) that was erected in the 16th century as part of the defence system protecting the mouth of the Tagus.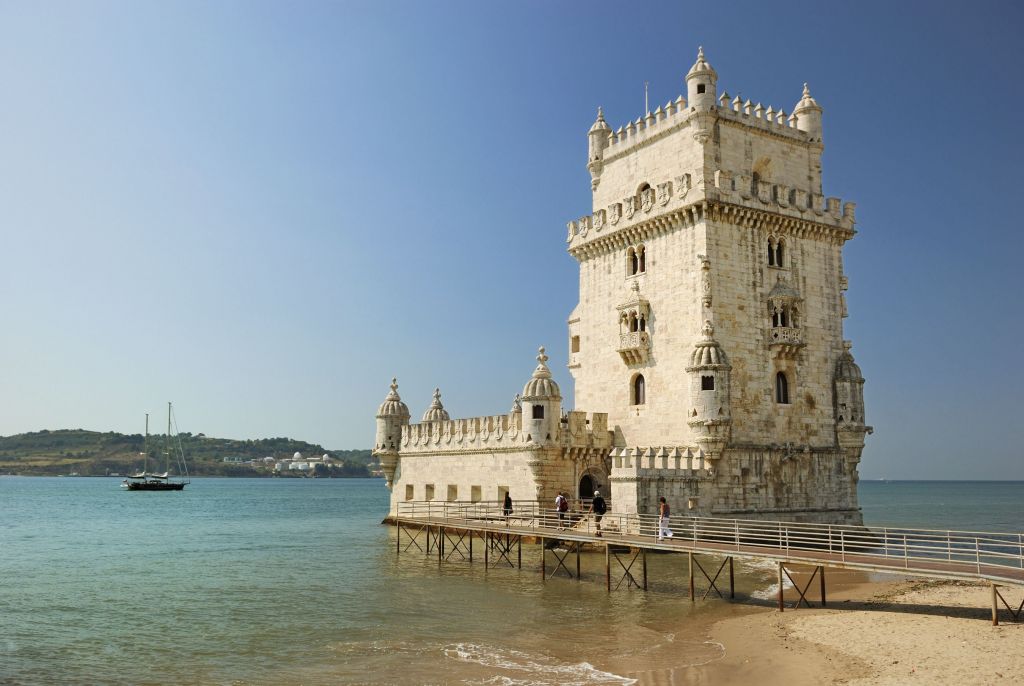 The tower has lots of turrets and carved balconies, sculptures and coats of arms. It looks gracious and luxurious rather than fearsome. However, when you enter the building, you may get a bit disappointed as there are only empty arch corridors everywhere and the interior is rather plain. While the roof (another miradouro) has a spectacular view of the mouth of the huge Tagus river. They say you can observe stunning sunsets from here when it's cold. Unfortunately, we weren't able to check that. The tower closes for tourists at 5 pm, and sunsets are much later in summer.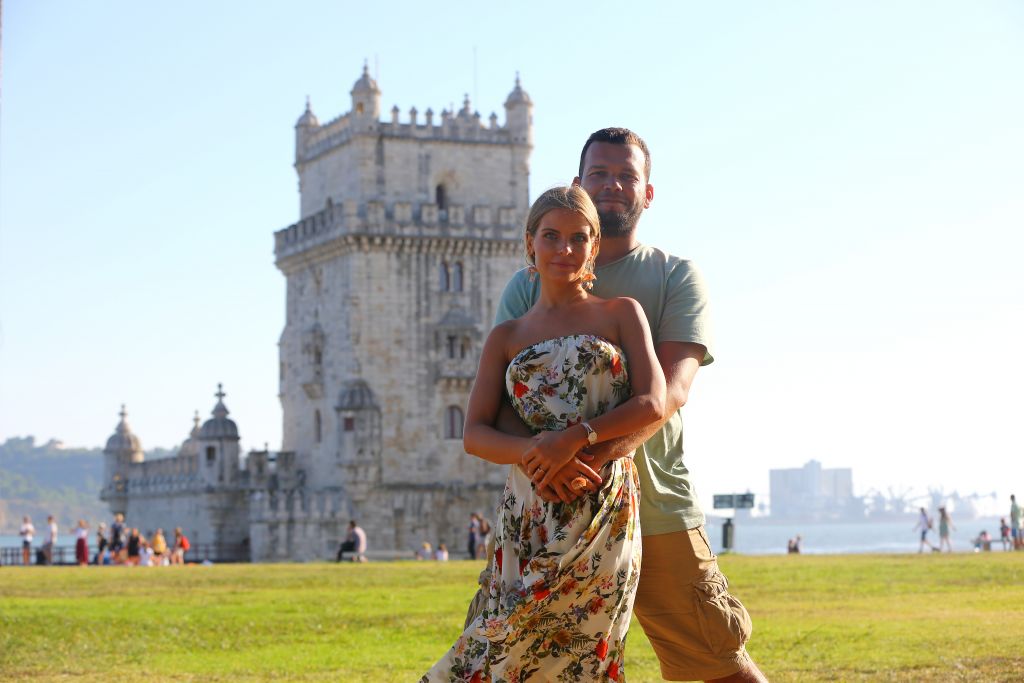 Coach Museum
There's a large coach museum in Belém that occupies two buildings. The exhibition includes carriages of all epochs. There are dozens of different carriages – household, state, royal, child, summer, winter, etc. ones. Walking through the museum, you can see how world carriage building developed over centuries. First, it was almost a type of decorative arts – there were carved, ornate, gilded, etc. carriages. Later, decorativeness reached its peak and started to give way to functionality.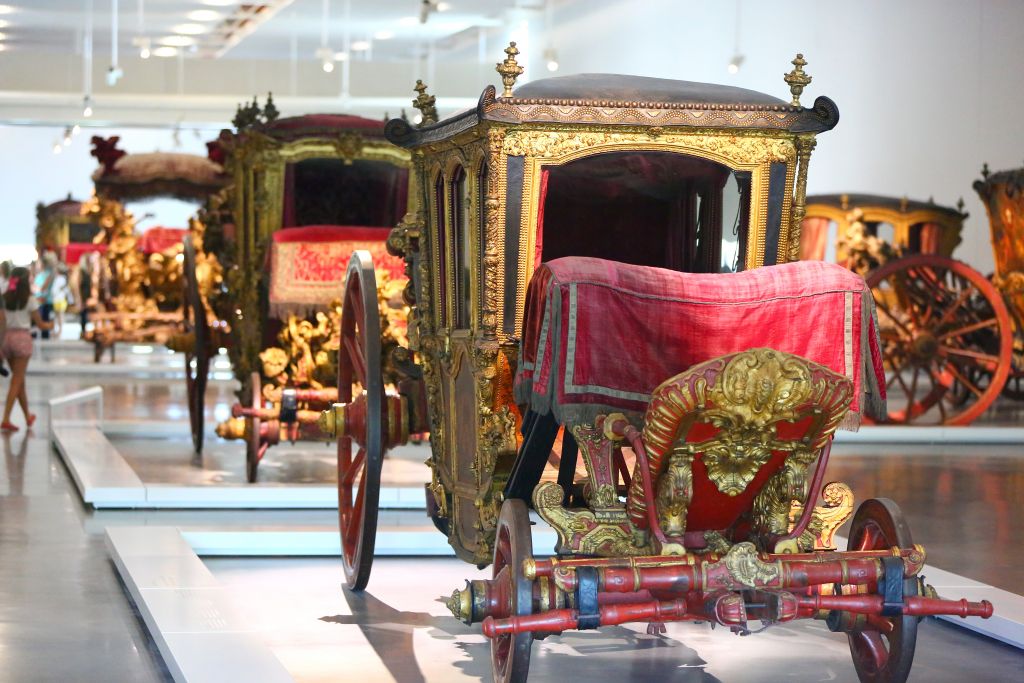 We spent many hours in the museum. The boys were just captivated by all the carriages. They ran around a lot, jumped, and had fun. We definitely recommend visiting the museum (both buildings, of course) and studying it in all detail.
Navy Museum
The Navy Museum is situated in the old monastery. It's another interesting landmark of Belém.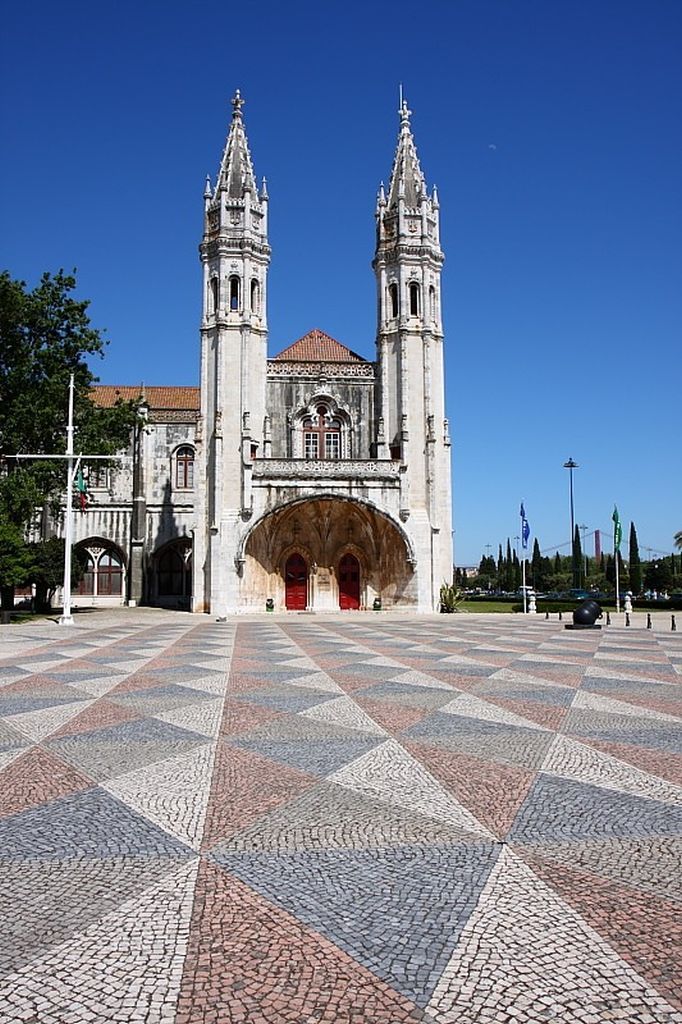 There are several halls dedicated to different topics. You can find out a lot about the history of the famous Portuguese Navy, about travellers and discoverers. There are halls where models of old ships and boats are exhibited. There's a hall that is a reconstructed royal cabin with a luxury interior. There's even a hall dedicated to cod fishery – cod is one of the most popular fish in Portugal.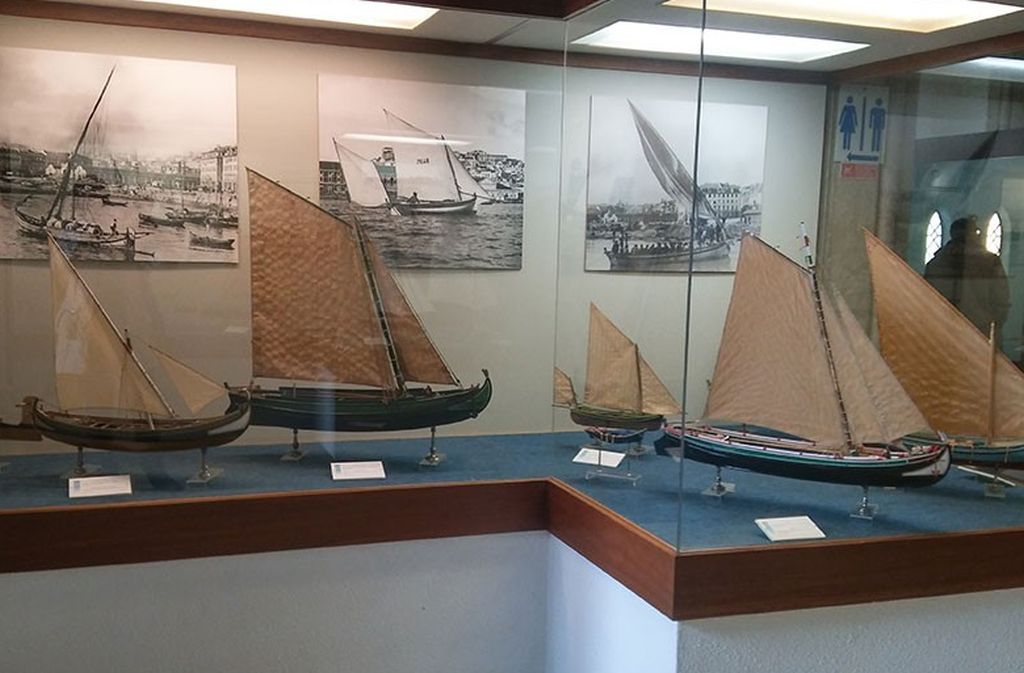 It's interesting that another part of the museum is located quite far from it. It's on the opposite bank of the river. It's one of the world's oldest frigates, a majestic sailing ship – Fragata D.Fernando II e Glória. It was built in India in the 19th century and proudly sailed the seas during several decades.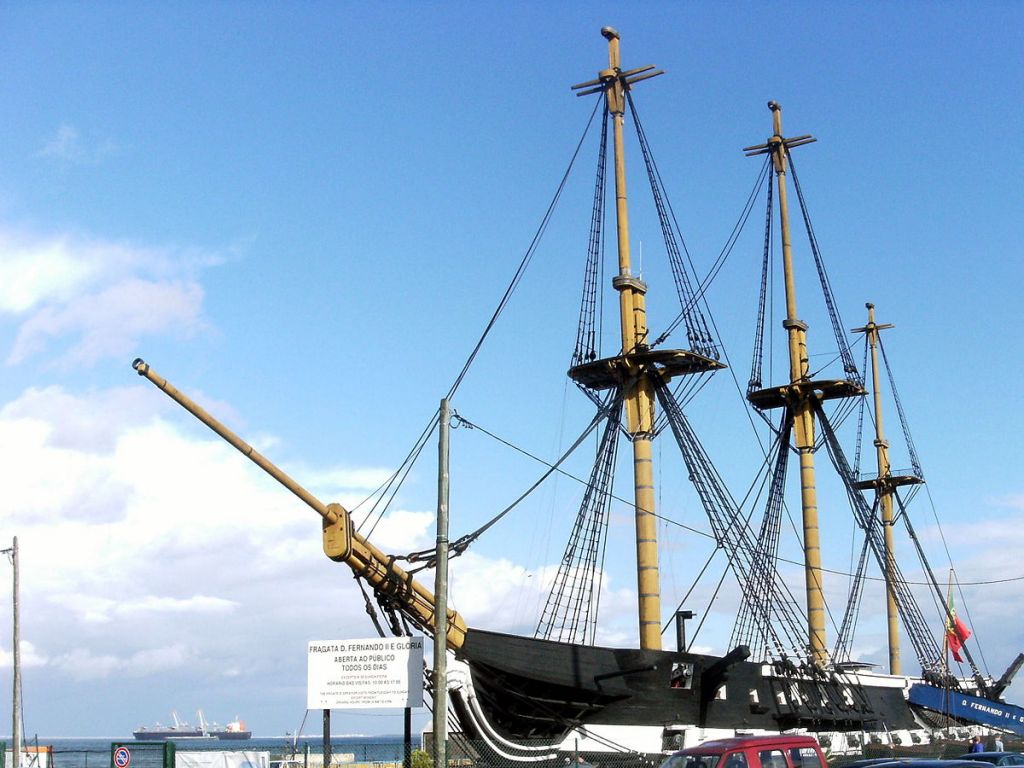 Bathing at South Bank Beaches
And now let's return to beaches. If you start talking about it with locals, they all point to the other side of the river – to the south bank – at once. That's where a district of Cova do Vapor is situated which has lots of developed beaches and accompanyi