Carnivals in Uruguay
We arrived in Montevideo right in the heat of the carnival that is, by the way, the longest one in the world and lasts 45 days.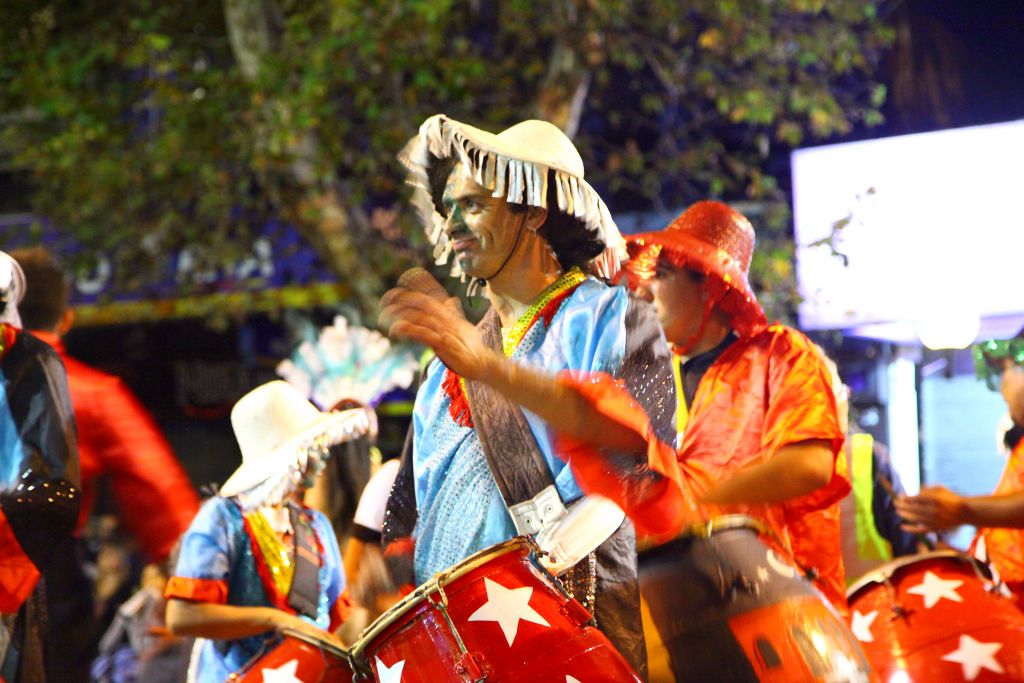 First street performances started to be organized in the country in the 19th century. Dark-skinned slaves were given a few days off in the middle of February, so Africans dressed in colourful clothes, went out to the city streets, and danced to rhythmic drum beats.
The citizens often joined the slaves' processions—first, as spectators, then as active participants. The Uruguayan carnival gradually became a mix of African culture and Spanish traditions.
We carefully followed the schedule on the carnival website trying to visit every show.
Sometimes, dancers performed on the street. Other time, they performed on stage. Their performances resembled theatrical parodies, during which actors in colourful costumes joked about political and everyday things while also, with a bit of humour, bringing up acrimonious social issues.
We were especially impressed by the performers' costumes. While in Buenos Aires dancers wore simple handmade outfits, Montevideo carnival performers paid much more attention to the creation of their stage image. All participants dress in bright tailored costumes, put on makeup, and generally look more professional.
It's interesting that carnivals attract much more public attention in Uruguay. While there were relatively few spectators in Argentina, crowds of people gathered by the stage or on the streets in Montevideo. People sang, danced, sprinkled one another with "coloured snow"—made of coloured pieces of foam plastic (the paint was really hard to wash out of clothes, by the way)—as well as confetti and paper serpentines.
Foam was an integral attribute of the performance. Children and teenagers ran around showering one another with snow-white foam from special cylinders. Robert and Michael Jr didn't like the amusement. They were very small yet, and if foam got on their body, their mood was spoilt instantly and they felt gloomy then, so we did our best to protect them from it.
Nevertheless, the boys really enjoyed the carnival processions, bright costumes, and, most importantly, drum beats.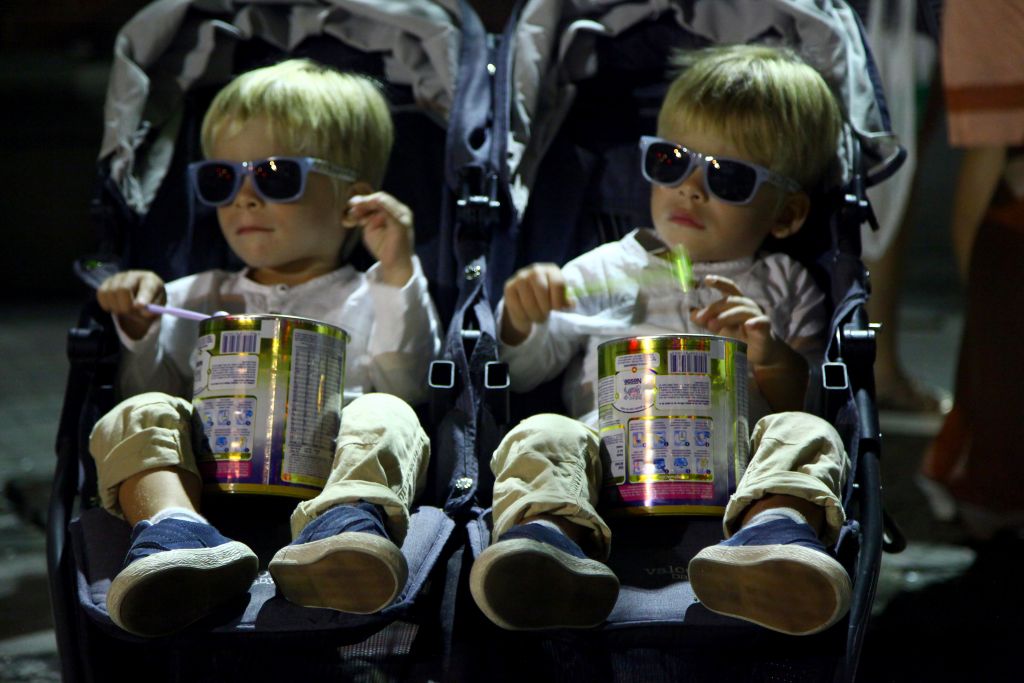 The toy drums that Michael Jr and Robert had didn't interest them anymore, so we made new ones from tin cans. The sound of strokes was louder here, and the children could play them for hours.
When sweaty musicians passed by us striking the drums with all their might, the boys also played with concentration, trying to catch the rhythm and take part in the performance.
Sometimes performances ended with fireworks.
Carnival Museum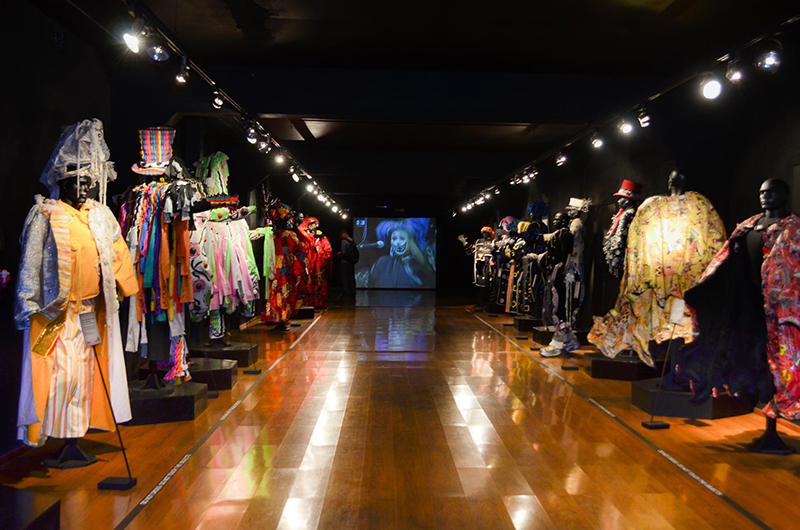 We got so immersed in the fabulous world of street celebrations that decided to visit the Carnival Museum to learn more about local traditions and the history of the festival. A small building having just several rooms displays dozens of bright, antique carnival costumes decorated with a local ornament, as well as masks, musical instruments, and other props.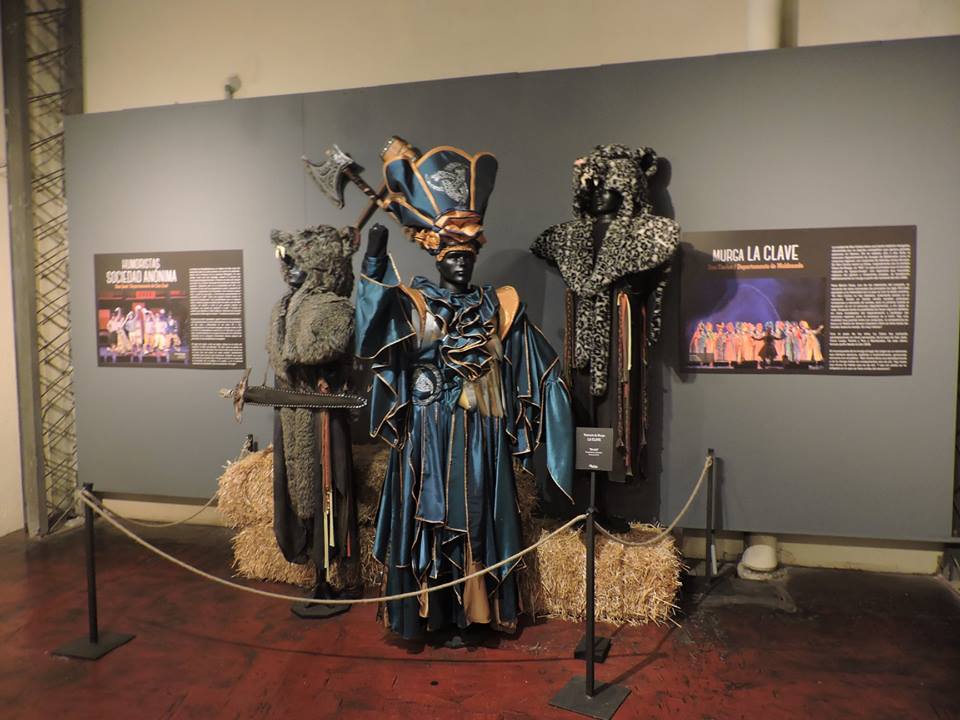 There are also old photos and black-and-white videos showing how carnivals were held on the streets of Montevideo a couple of decades ago. Although the collection is modest, it's very interesting. It was a pleasure to visit the museum.
Supermarkets and Groceries
We went to a supermarket to buy some groceries right on the day after the day we came. To our surprise, the prices were very high—after all, the quality of life in the country can, foremost, be judged by the cost of goods. At the same time, compared to Buenos Aires, the choice of fruit, vegetables, and other groceries was limited. Many products were absent at all.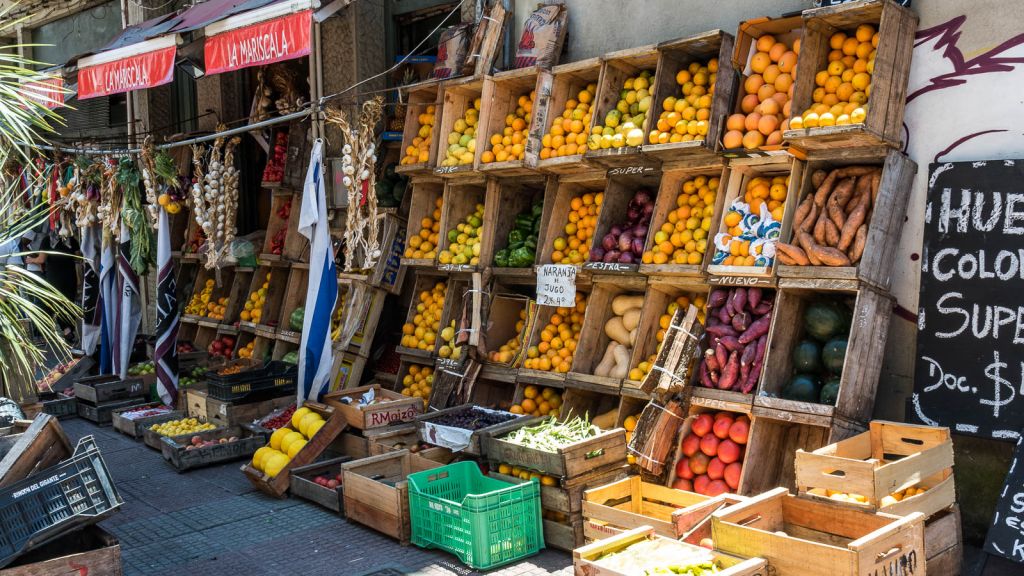 We noticed that drinks in glass bottles are cheaper here than those in plastic ones. Almost all supermarkets have special machines accepting bottles: people bring used glass bottles, throw them into a machine, and get a receipt which they can show at the counter to cover a part of their purchases.
Being so widespread in Europe, tea is not popular in South America at all. There's only one shelf for different kinds of tea even in supermarkets. However, adjacent to it, huge stands with all possible sorts of maté—that is in turn quite hard to find in Europe—are usually placed.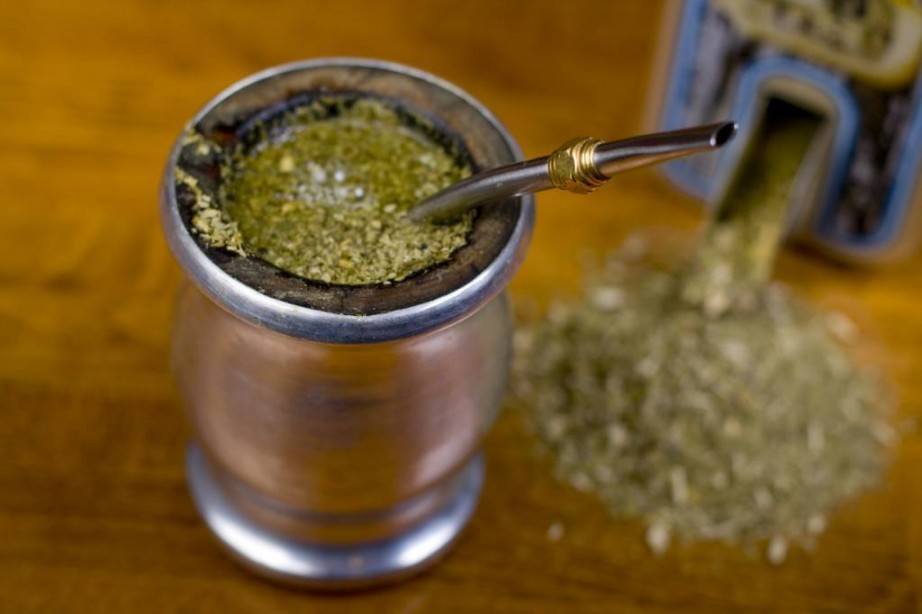 Maté is very popular with Latin Americans. While Europeans usually take a bottle of water when going for a walk, Uruguayans take a bag with a calabash and thermos. You can see people drinking maté everywhere: on the beach, in parks, on the street. It's a part of everyday life here.
We often visited shopping malls, as besides shops, they also had entertainment facilities and amusements for children. One of the malls had an interesting 3D installation.
Children could stand before a large screen where their reflection was shown, but there were dinosaurs walking around them, spaceships flying, and monsters running nearby, which made Robert and Michael Jr just over the moon.
Restaurants and Local Cuisine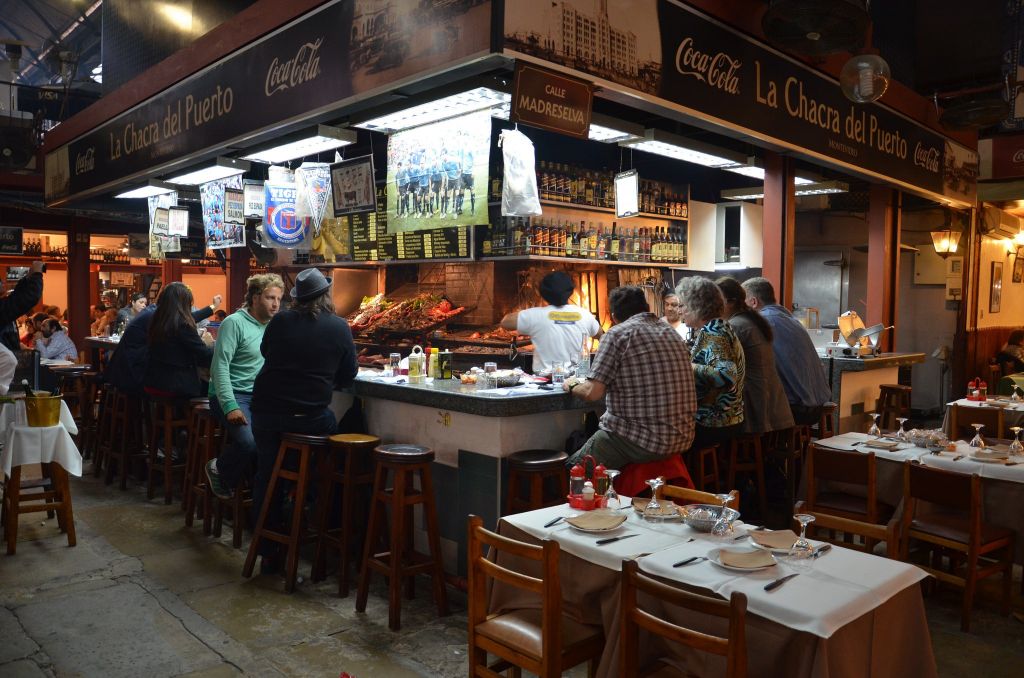 We decided to have our first dinner in Montevideo in the restaurant—we didn't have time to cook, but we needed to give our boys something to eat. The place we chose was hardly luxury, therefore we were startled to see the price of $65 for two. First we thought the neighbourhood we had picked wasn't a good choice, but having visited a couple of other cafes, we realized the prices at Montevideo's eateries were very high. Actually, unreasonably high, as the servings are small, the food is not particularly tasty, and the service leaves much to be desired—you have to wait long for your food.
In search of a good café, we looked through reviews on TripAdvisor and other websites, but we just found proof of what we thought. It was clear from photos posted by tourists that the dishes were completely uninteresting.
Thus, we bought groceries at supermarkets and cooked at home, as usual. Helen learned to cook ceviche perfectly, so we often savoured fresh fish.
Local Citizens' Culture and Mentality
After visiting flamboyant, lively Buenos Aires, Montevideo seemed quiet and dull to us. There's no pulse, no movement. No one is in a hurry here. You can wait for a plain dish at a restaurant for over an hour, and your attempts to hurry the staff only astonish them, but don't have any effect. The same goes for service in shops and for other activities. People are always relaxed and sluggish.
We didn't have a chance to communicate with locals much, but we managed to learn that it's a piece of cake to get drugs in the Uruguayan capital. Moreover, marijuana is legal here. While European youth usually relaxes in the park with a bottle of beer, local youth (and adults) commonly smoke pot in their leisure time.
In the evening, local youth gather at "disco parties", though it can hardly be called a disco as we know it. The parties with odd rhythmic music and drugs are a popular way to relax here.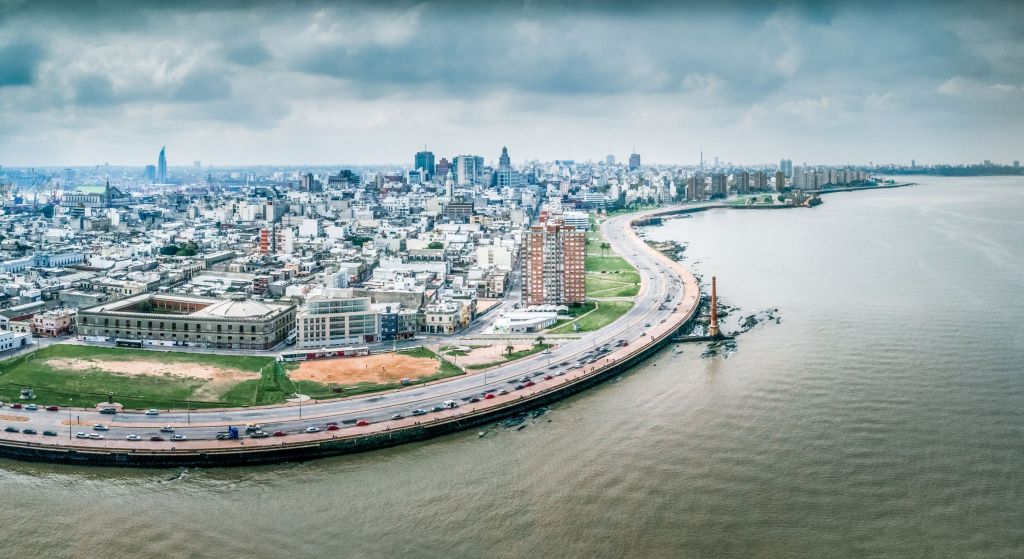 Despite minor inconveniencies, a lack of cultural entertainments and landmarks, the capital of Uruguay made a positive impression on us. That month in Montevideo was saturated with carnival colours and a relaxed rhythm of beach holidays. We were able to relax and dedicate more time to our boys. Maybe, we'll come back here some time, although we definitely expected more from a city with a high quality of life.