Montevideo is a city with nice beaches, but the water there is dirty, which makes it totally unfit for bathing and water amusements. We started to miss classic seaside holidays, so we decided to go to Punta del Este, the most popular resort in Uruguay. According to tourists' reviews, fabulous beaches, warm ocean waters, and a peaceful atmosphere were awaiting us there, so we rented a car and went exploring a new city.
Punta del Este: History and Geography
Punta del Este is a resort city located 140 km away from Montevideo. It's Uruguay's easternmost point whose long spit projects right into the Atlantic Ocean. It's curious that a hundred years ago, the place was just a small settlement that wasn't even present on the map.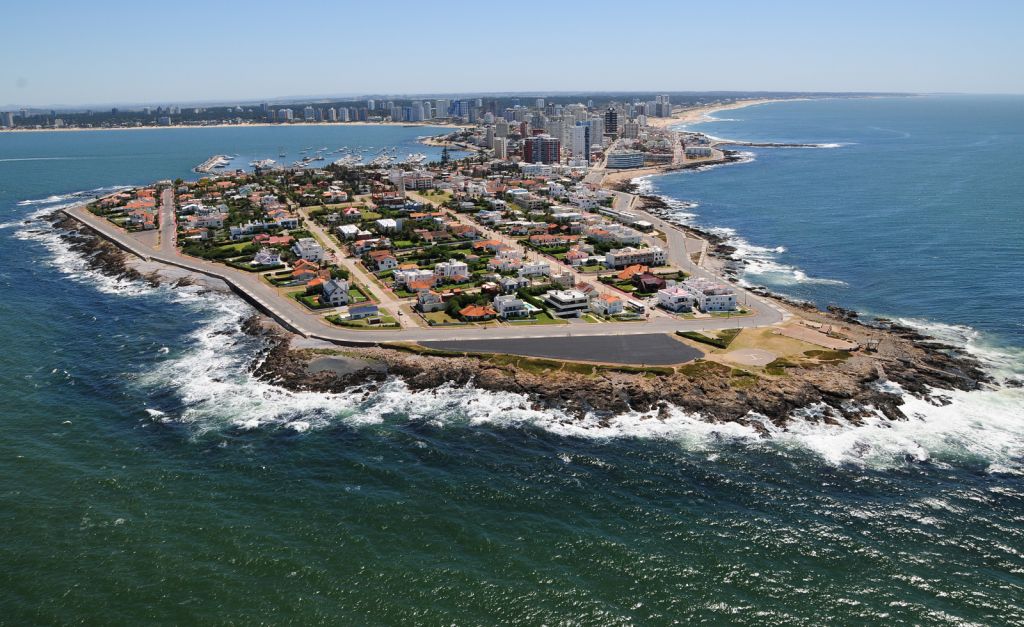 The first Europeans came to the territory of the present-day resort as far back as in the 16th century. But the area was just sand dunes. There were no sources of drinking water, and the land itself was unfit for agricultural activities. Over two centuries, the territory was annexed by the Portuguese and Spanish in turns, until in the late 18th century, it finally joined Uruguay.
In 1896, Antonio Lussich acquired about 2,000 ha of the wild desert and started developing it. The first water supply system and thousands of different plants appeared in the tiny settlement then. In 1907, Punta del Este became a village. A ceramics factory was opened nearby, which led to the active development of the settlement.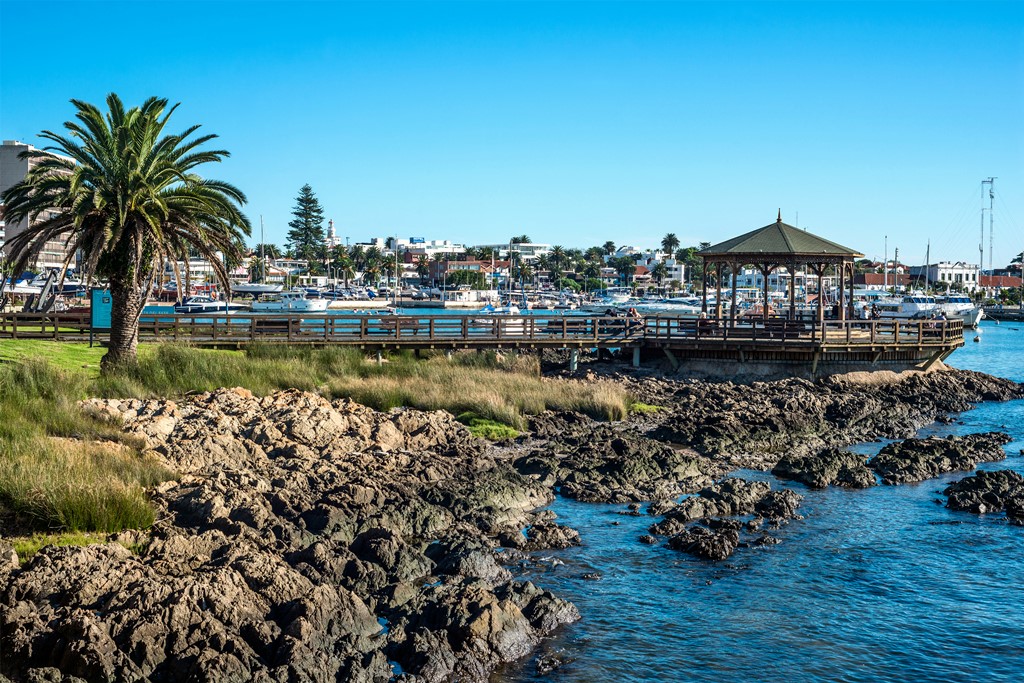 In 1957, Punta del Este officially became a city. It was then that the area started to attract tourists with its sandy beaches and clean waters of the Atlantic Ocean.
By the way, only around 10,000 people permanently live here today. Uruguay generally seems to be a sparsely populated country. We noticed that first while staying in Montevideo. Even on Sundays, we could walk around Old Town for half an hour without coming across any people. The same was on the road connecting the capital with the most popular resort—there were almost no cars on highways.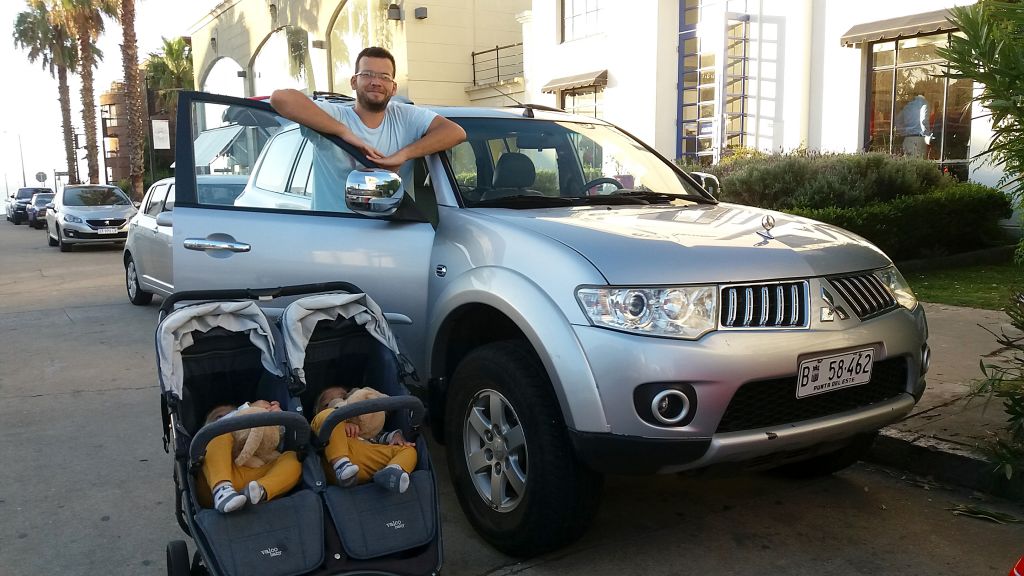 Nevertheless, Punta del Este is visited by half a million tourists a year—mainly Brazilians, Argentinians, and Uruguayans themselves.
Beaches of Punta del Este
The Punta del Este spit is located at the place where the huge La Plata River empties into the Atlantic Ocean. A beach line of several dozen kilometres extends along the city. Depending on the side of the spit, you can either rest by the river or have a swim in the seawater and relax on the Playa Brava, one of the resort's most popular beaches.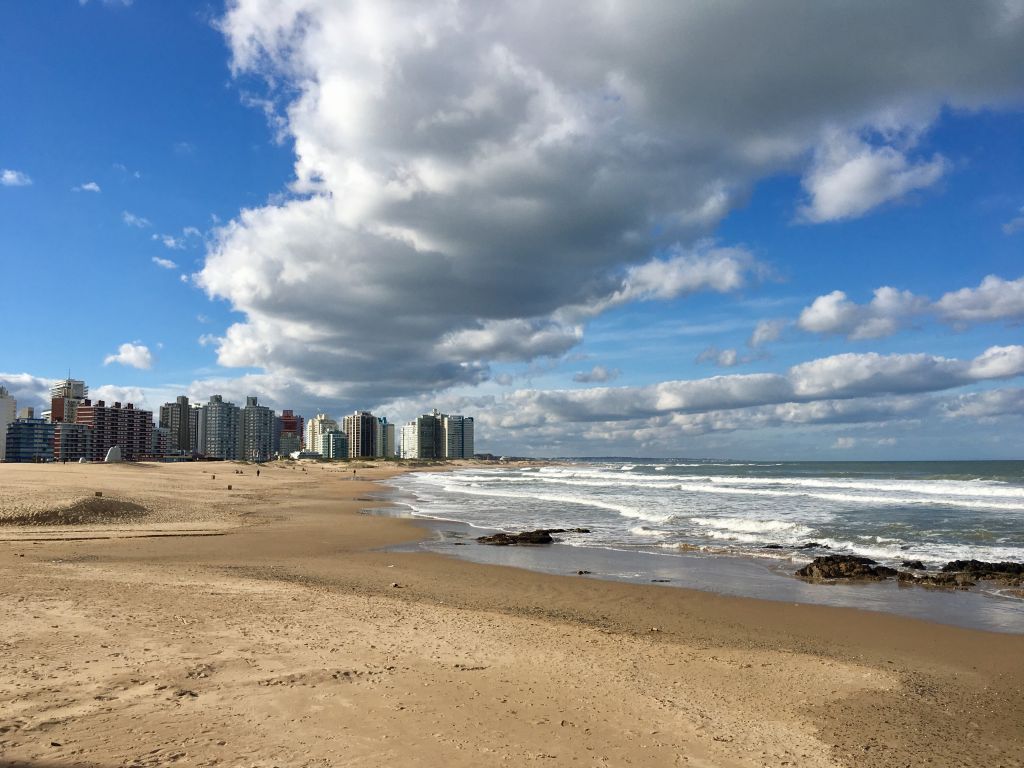 We really loved the beaches, especially after visiting the Montevideo ones. A wide coastline, soft, yellow sand, and warm clean waters of the Atlantic Ocean are a wonderful combination for a great beach holiday. Of course, local beaches can by no means be compared to Cancún, but the coast is very beautiful in its own way.
Some parts of the shore were fully covered in beautiful shells. We hadn't seen so many of them in Latin America before.
Robert and Michael Jr collected and studied these sea treasures with pleasure.
Compared to Río de la Plata and the Pacific Ocean, Atlantic waters seemed really clean and had no dirt and seaweed. However, the ocean was too cold on the day of our visit, so only we could swim. But we found a large shoal with warm water on the shore, and the boys splashed and played there happily.
Walking along the long coastline, you can get to both quiet, secluded areas and the beaches that you can hardly move around because of an abundance of people.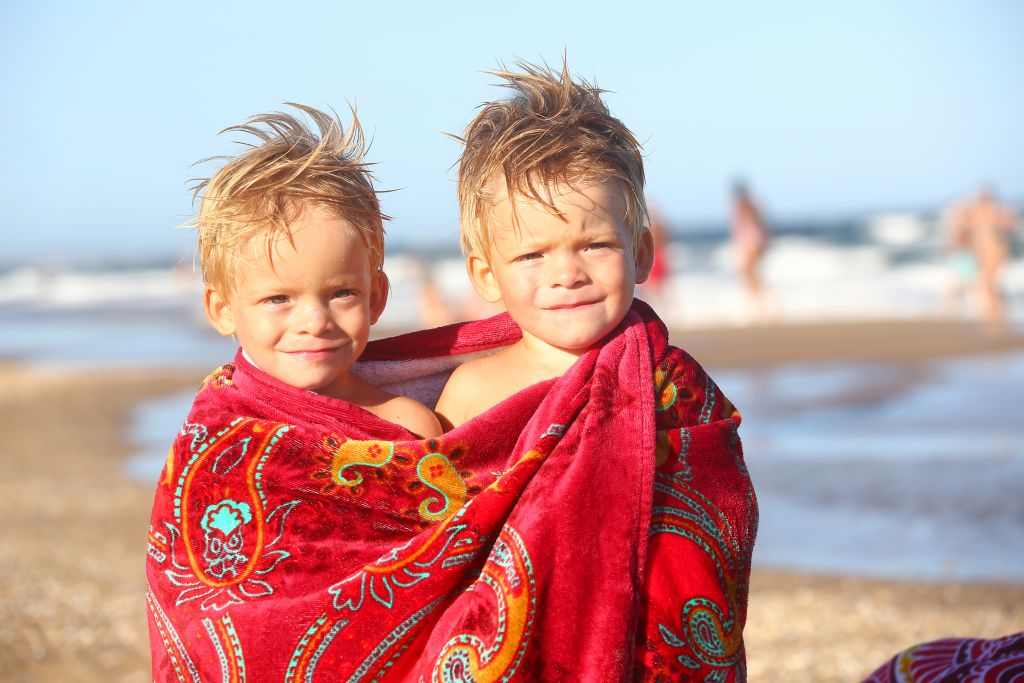 But most places have poor infrastructure. There are no toilets, showers, and it was often hard to find a parking space. However, the resort looked decent against a background of Montevideo and the overall level of Uruguay's development.
The most popular tourist attraction is The Hand of Punta del Este. It's an original monument of gigantic three-metre fingers emerging from the sand.
The sculpture was made by Mario Irarrázabal in 1982 for an international sculptors' contest. The monument was built right at the place where a huge river flows into the ocean forming large waves, so it serves as a warning for swimmers.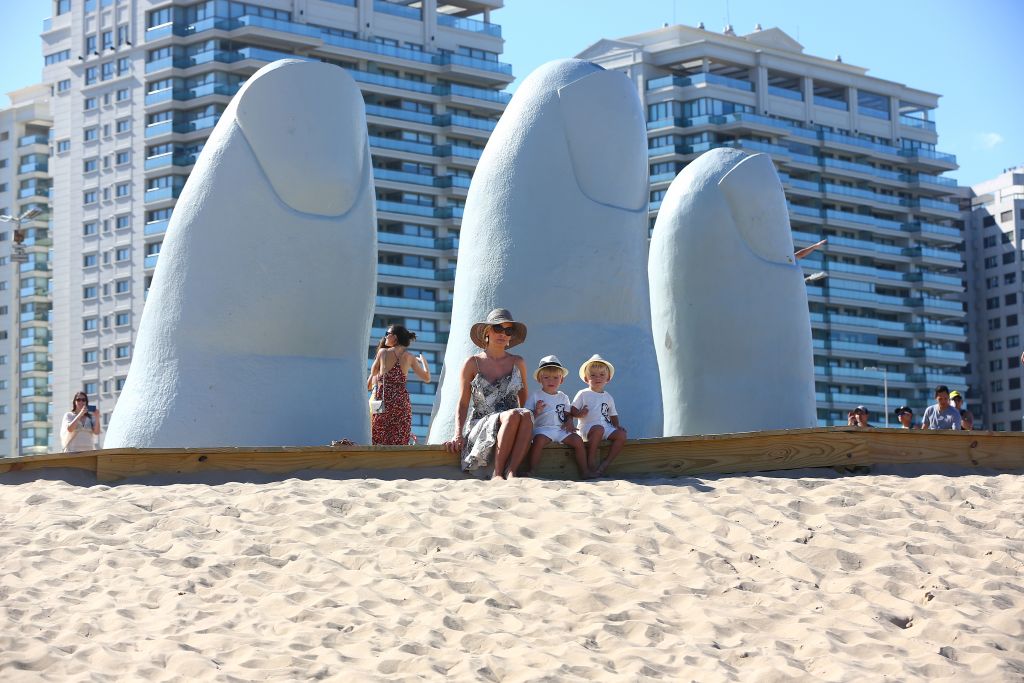 There were so many visitors near the monument that it was difficult for us to even take a photo.
Restaurants and Prices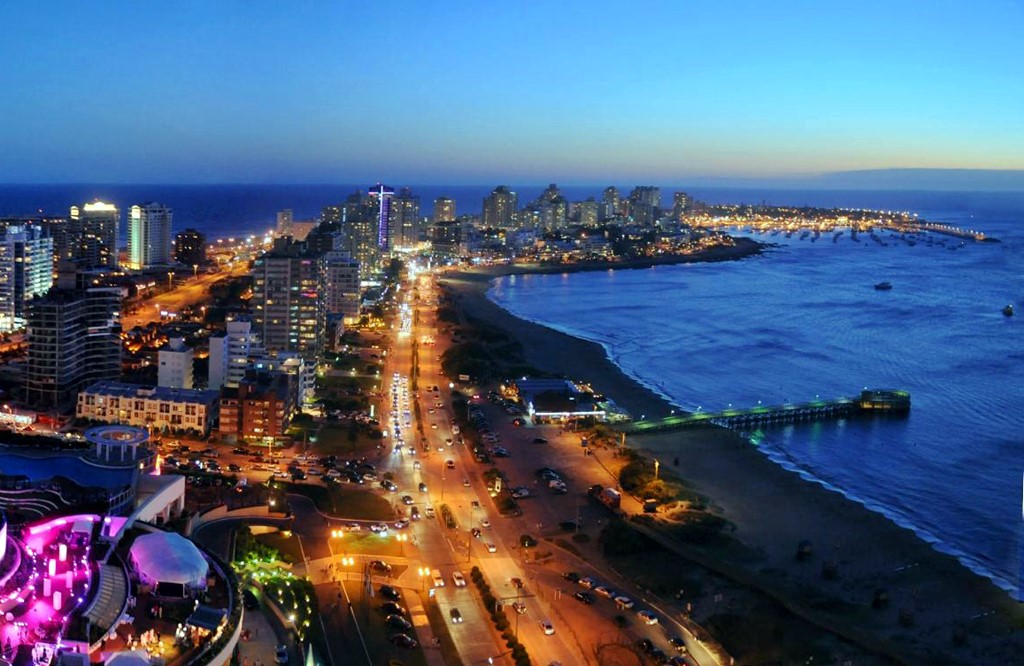 Having explored the city a bit, we decided to have a snack, so we started to look for a place with good reviews. We found a small fish restaurant with a good rating and ordered a couple of dishes. Our meal cost us $65 even without drinks, though the servings were small, and the food itself was nothing really interesting. Later we learnt that all the restaurants on the resort are pricey. A simple snack for one person costs at least $35, and if you want to sit at a nice restaurant and order drinks to a dish, you'll have to pay 2.5 times more. Punta del Este has Swiss prices, but a high price, unfortunately, doesn't equal high quality here.
City Landmarks
While planning our trip, we looked through the info about the city, so we knew there were no real landmarks there. The resort is really designed for undemanding beach tourists. There are an abundance of hotels, restaurants, souvenir shops; as for colourful, architecturally and historically interesting sites, there are only a few of them.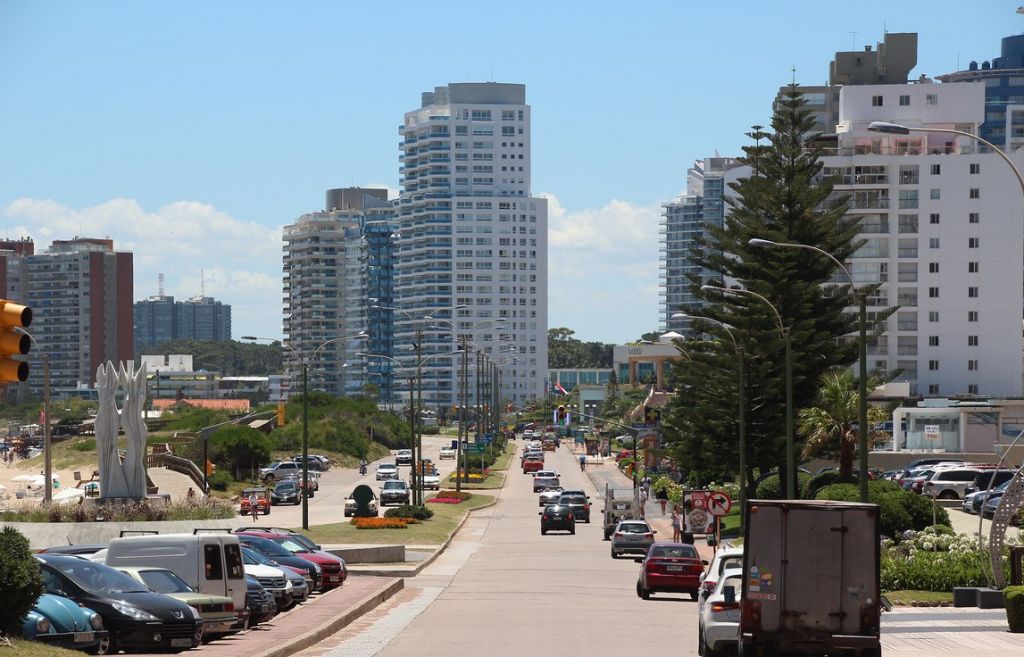 Nevertheless, we set aside some time for a walk around the city. There are almost no colonial buildings. Instead, there are small, modern houses, blocks of flats, and construction sites (the city is still actively expanding) everywhere.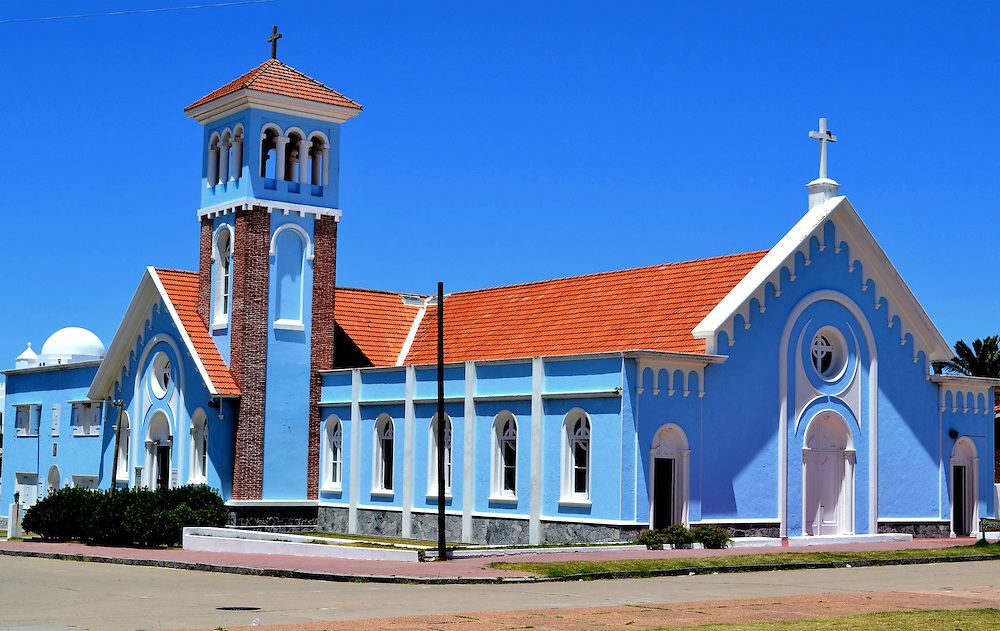 We found the Church of Our Lady of Candelaria rather interesting. Although it was built about 70 years ago, it stands out among the modern houses through its interesting colonial architecture and bright colours.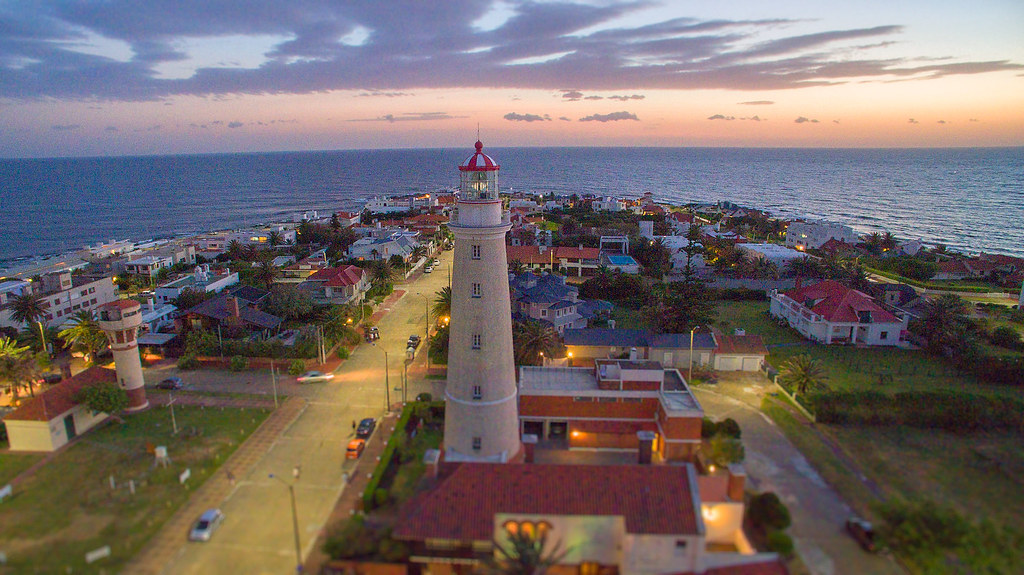 Walking along the spit, you can get to the Punta del Este Lighthouse. The 45-metre construction built in 1860 still functions today. For a couple of dollars, you can climb to the observation deck by taking 150 steps. The breathtaking view of the city and the ocean that you'll see from there is worth the money and effort.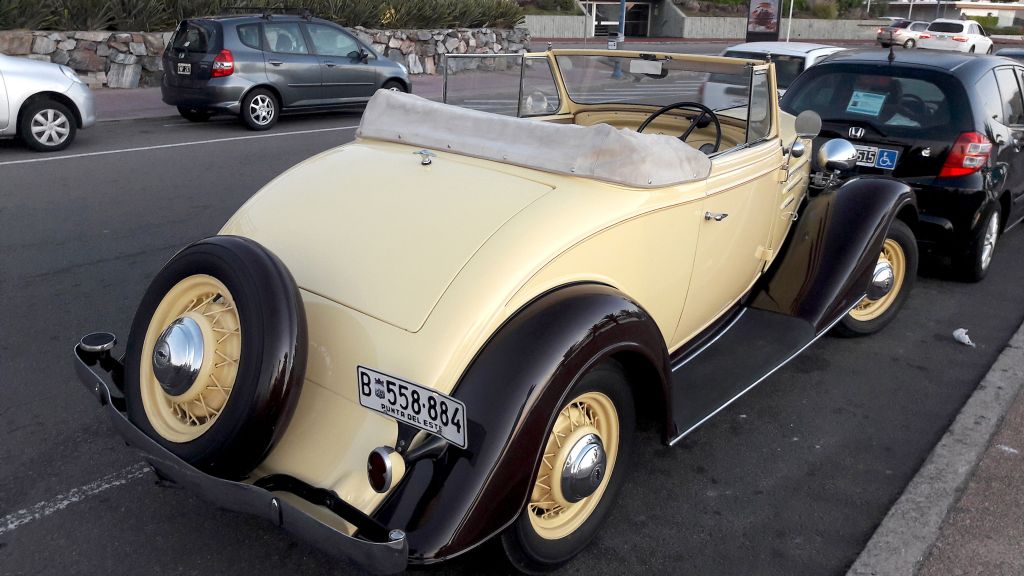 In Punta del Este, there are lots of old, antique cars that were restored and polished to a shine. By the way, we saw the same in Montevideo and other Uruguayan cities.
A unique architectural complex called Casapueblo is located 12 km from the city centre. The huge snow-white building with small turrets is built on the slope of a rock and blends in perfectly with the natural landscape.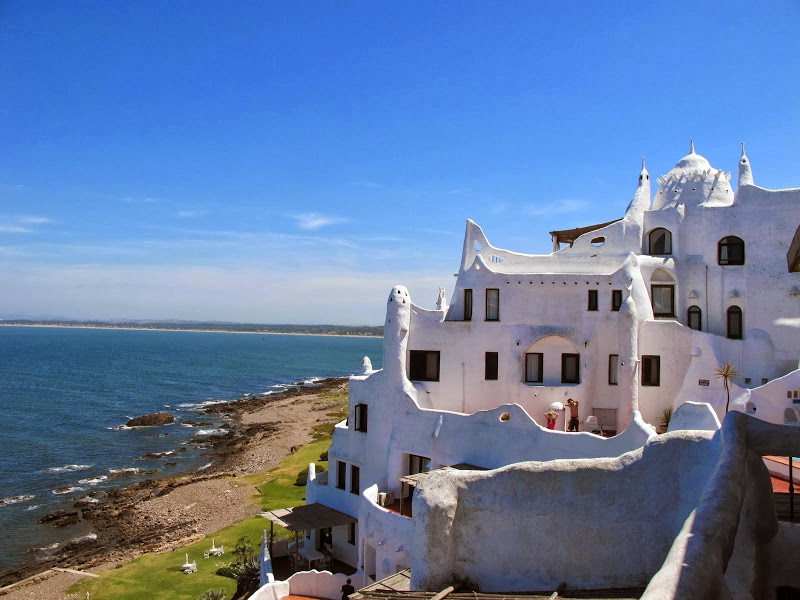 Casapueblo was designed by architect Carlos Páez Vilaró, who is said not to have used any drawings during the construction making everything "by eye". The curved lines and unconventional shapes of the mansion that currently houses a hotel and a museum resemble Antoni Gaudí's legendary works.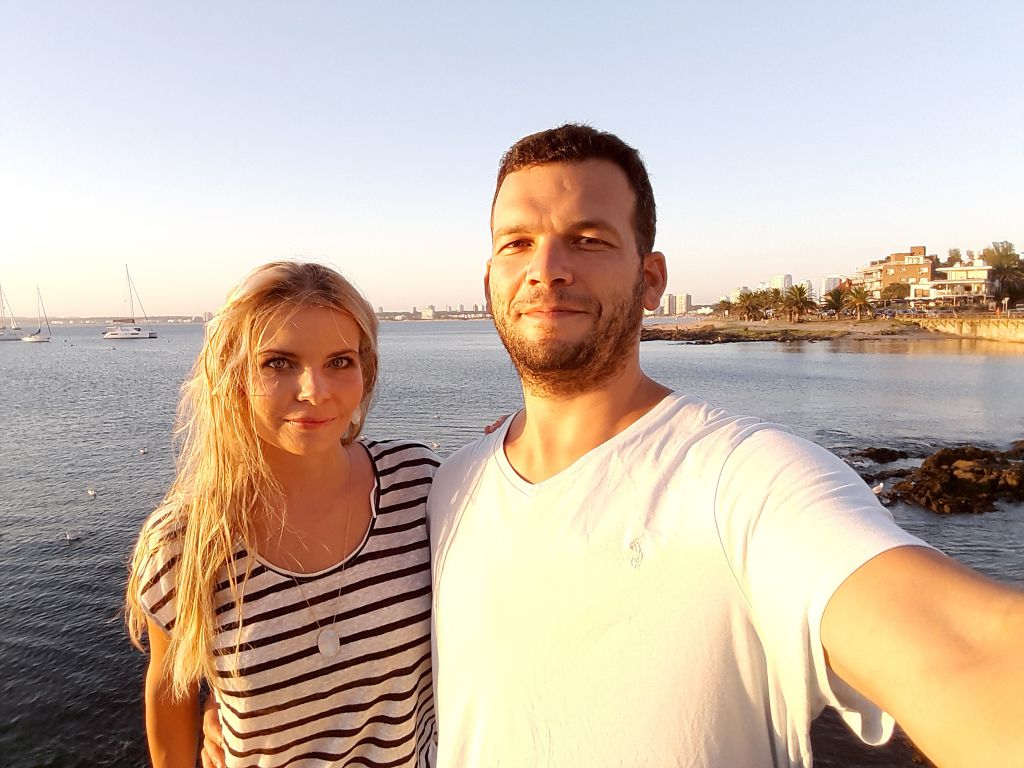 A wide pedestrian waterfront lying along the beach leads to a small quay with yachts and a pierce projecting for several dozen metres into the ocean—sometimes you can see friendly sea lions approaching it.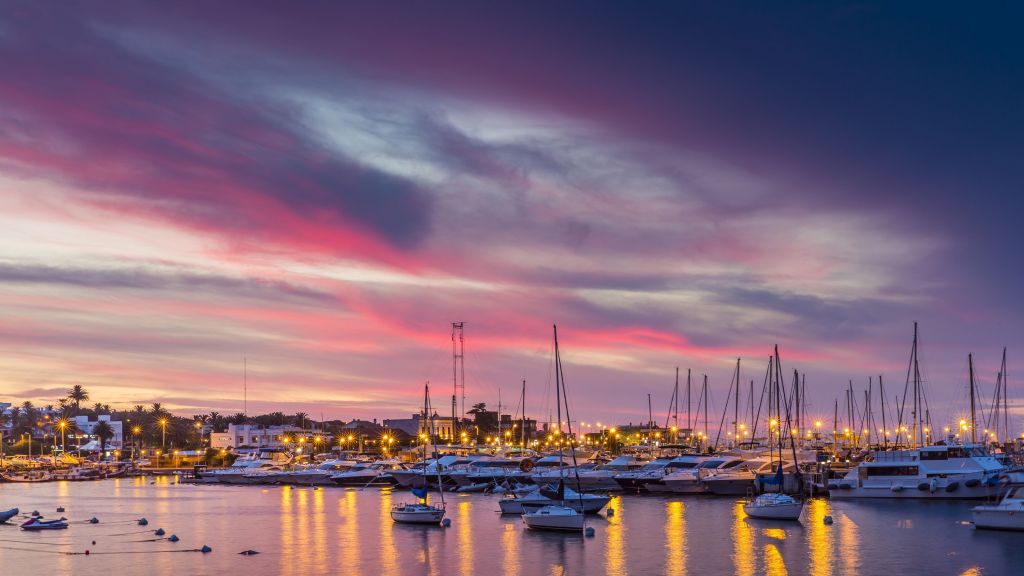 It was here that we spent the evening enjoying a fresh sea breeze and bright colours of the sunset.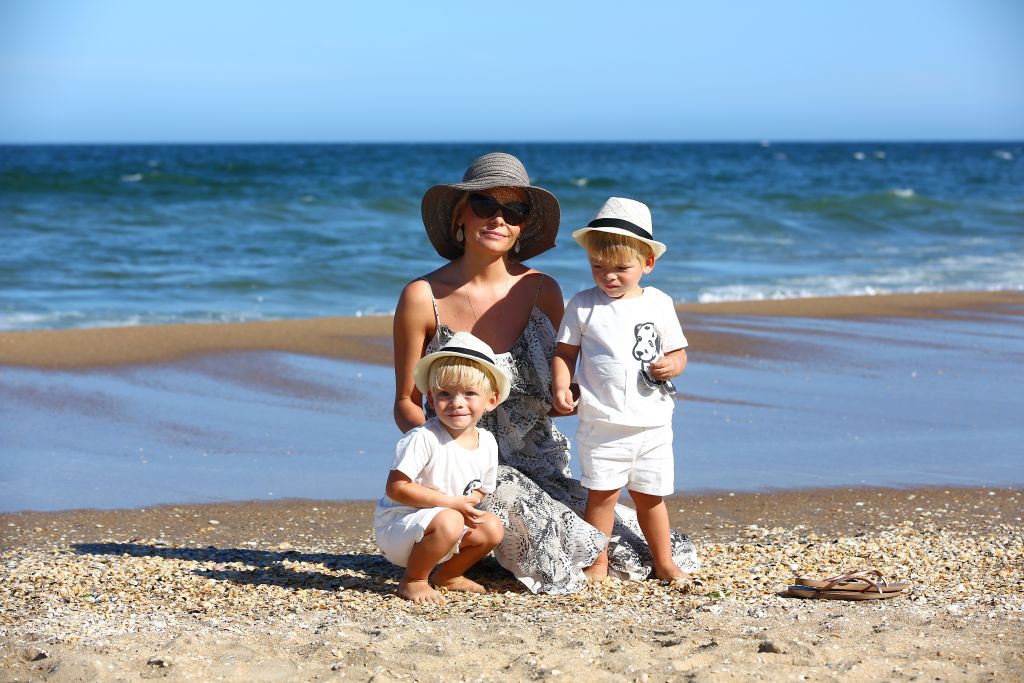 In other circumstances, we would have probably stayed in Punta del Este for a week, but just for its beaches and a clean, warm ocean. Though to be honest, we would have perhaps got bored in this city over a week.