A New Home
While our sons were in hospital, we were searching for a house for them to grow up in. We wanted to live near the sea and at the same time not far from the hospital, because we would have to go there quite often in the beginning. Besides, we needed a fully furnished house equipped with necessary furniture and home appliances.
At first, we thought about returning to Limassol, but then it became clear that we would have to go the hospital in Nicosia frequently in the first months of the babies' lives, and it would be tough for them to endure an hour back and forth. We started to look for a place closer to Nicosia.
When Michael Jr was discharged from hospital, we were still searching for a house and staying in the flat in Nicosia. We finally got our baby and were ecstatic, because we'd been waiting for this moment for so long! At first, Michael Jr didn't cause us much trouble. He slept all the time, so we just needed to feed him every three hours. Sometimes he was eating while sleeping.
We managed to find a house that suited us perfectly quite soon. Local realtors helped us. It was situated in the village of Oroklini, near Larnaca. When we came to look around the house for the first time, the previous renter, a Spanish football player, lived there. We liked that the house was filled with all the necessary stuff. The man told us that all the things would stay in the house after his departure. So we settled on this option and started to prepare for the move. We planned to move in only with Michael Jr, while Robert still had to stay in hospital. We didn't know when the doctors would allow him to be discharged.
Two days before the planned move, the landlady gave us the keys. We came to the house and… it was absolutely empty! There was nothing – neither kitchenware nor bedclothes. There were only beds, sofas, tables, and chairs. Helen and Michael Jr went back to the former apartment, and Michael Sr rushed to the nearest IKEA shop to buy everything necessary for living with newborn babies.
And then we suddenly had a phone call and were told we could take Robert! Right after that the landlady called us to say that she was going to cut off the electricity in the house so that we would connect it again using our name (it takes 2-3 days). And it was winter at the moment! Of course, it was the mild Cypriot winter (roughly 7 degrees Celsius at night, 15 – in the afternoon), but still the cold house would be dangerous for our kids, who had barely gained 2 kilos (4.4 lb) each. It took us some effort to convince the landlady that we can just have the contract transferred to our name. When we solved the issue, we immediately went to the hospital to get Robert.
When we came back home from the hospital, there were already the four of us. Our full and happy family. At last our family was reunited and rejoicing. Soon we all together (with our dog) moved to the new house in Oroklini, where we lived during the next 18 months.
With all the external similarity, they have such different characters …
Great Happiness and Chronic Lack of Sleep
At first, we had hard times. The babies had different sleep-wake cycles. When one of the brothers was asleep, the other wanted food and attention. As soon as he got fed, calmed down, and fell asleep, the second baby woke up and everything started over again… We tried to make our sons' regimes similar but failed.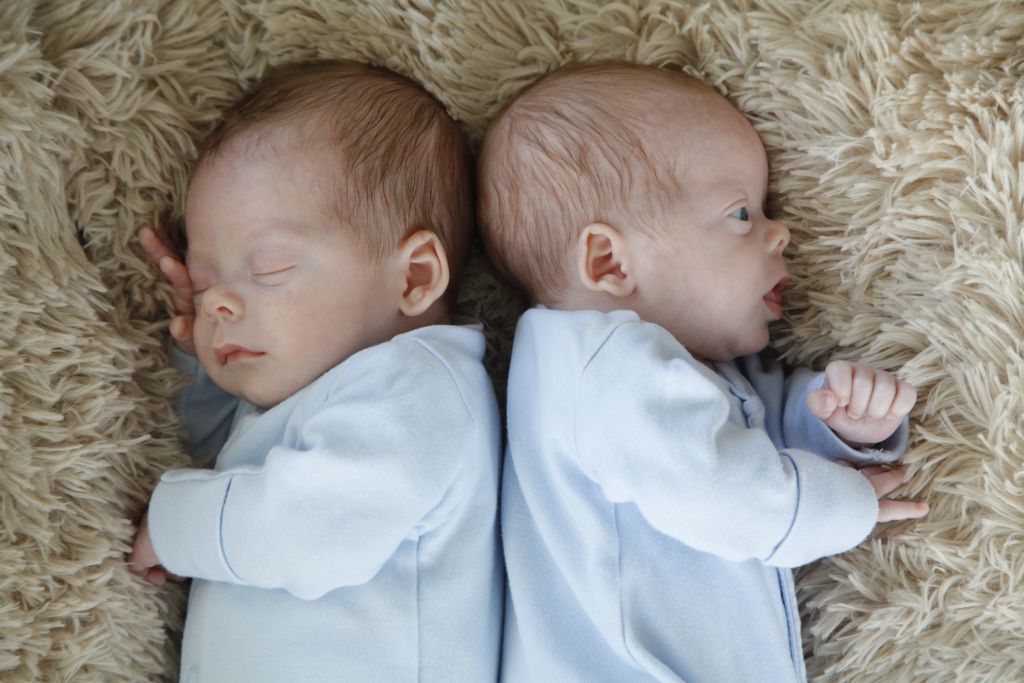 In the beginning, we couldn't leave our babies even for a minute, we were constantly feeding or lulling one of them. We didn't hire a babysitter, our relatives were far away, in the other country, and we tried to manage everything on our own. Thus, we literally dropped from exhaustion.
One kid already yawns and is going to sleep, and the second one does not even think about sleep!
The first eight months after we became happy parents turned into a blur of constant exhaustion in our memories. Travelling was certainly out of the question. We dreamt of being able to eat in peace and having a decent sleep. As our kids were growing up, it got easier to take care of them. When they finally got into the similar sleep-wake routine, we started to explore the village gradually. At first, we went for a walk with our babies in the pram for a couple of hours, increasing the distance each time.
We gradually began to accomplish our old plans and explored all Larnaca, then Limassol, Nicosia, Ayia Napa, and other cities and places in Cyprus together with our children.
Our beginning. Part 1 – doubly happy news and what we had to decide…