Two babies mean double happiness. It's even scary to remember that we could have lost them before their birth were it not for regular ultrasound scans.
Helen's pregnancy started with severe toxicosis because of which she felt very bad and could barely walk. We didn't pay much attention to it, as it's common for pregnant women to feel sick in the beginning of their pregnancy.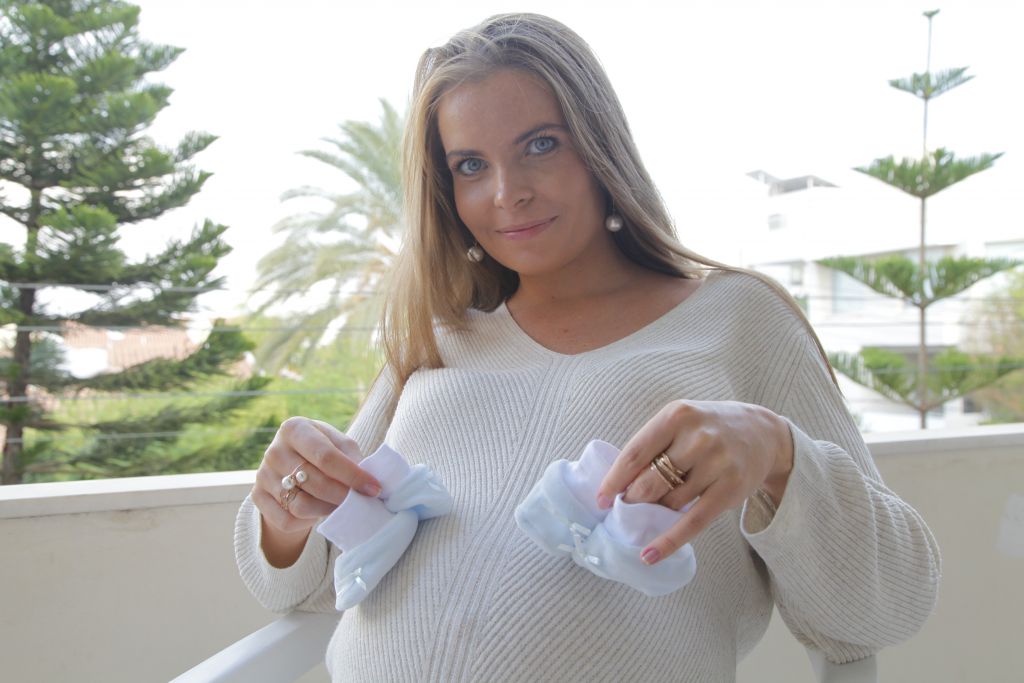 When Helen was 12 weeks pregnant, we found out during her screening (a detailed ultrasound test) that we were going to have twins. It's hard to explain what we felt after hearing the news. We were shocked and excited at the same time. Having two sons doubles the joy, but also doubles the troubles.
Alarming News
We were looking forward to the birth of our children and were preparing thoroughly to the important day. We decided to spend the last months of Helen's pregnancy and give birth to our kids in Cyprus due to its warm climate. That's where – in Nicosia – Helen had another ultrasound, when she was 24 weeks pregnant. The scan revealed alarming news: the placenta where Michael Jr was developing had pathology. It was vasa praevia – a condition when foetal blood vessels are not supported by the placental tissue. Instead of being one strong umbilical cord, the vessels form a web that is barely protected.
We didn't know anything about the pathology and were completely unprepared for it, as previous check-ups hadn't shown any anomalies. The doctors explained us that vasa praevia might be fatal for a child in the case of natural birth. When the child is due and the water breaks, the barely protected web of blood vessels may rupture and the unborn infant's blood runs out from it together with waters. Even in hospital full of doctors, it is very hard to save the baby, because the death caused by the blood loss comes literally within several minutes.
Vasa praevia is very rare – it occurs once in 2,500 pregnancies. Until recently only few people heard about it, and then a married couple of young English lawyers, Natalie and Darren Samat, who lost their baby because of that, started a charity fund and made every effort to spread the knowledge about vasa praevia in the public.
Thanks to ultrasound, we were aware of the danger that threatened our son. Ultrasound is the only way to find this pregnancy complication, which doesn't manifest itself in any other way. The foetus develops normally and moves actively, its heart beats, and then the due date comes, the water breaks and excessive foetal bleeding begins, which ends in the infant's death.
The Further, the More
The only way out of this dangerous situation was C-section ahead of the due date. Though we dreamt of natural birth, we had to change our plans for the sake of saving our children. First, it was planned to wait till week 36, so that our babies would be delivered safely 3 or 4 weeks before the due date. But then Helen had her next ultrasound, when she was on the 31st week, which led to another change of plans. Our second baby's – Robert's – placenta started to age prematurely which caused the oxygen supply to decline.
Our doctor gave us the horrible choice: to let Robert die and get mummified in his placenta, then one son, Michael, would be born safe and sound on his due date, or agree to an earlier C-section in order to save both kids. The doctor assured us that at the moment both babies were already fully developed and only needed to continue gaining weight which they could just as well do outside the womb. Of course, we chose the second option without hesitation despite the possible risk of such early birth.
The surgery was performed successfully, and on 30 November our babies were born. At the moment Michael Jr's weight was 1.8 kg (3.9 lb) and Robert's weight was 1.1 kg (2.4 lb). Immediately after the surgery, the babies were taken to Makarios Paediatric Hospital where they were gaining 2 kg (4.4 lb) during a couple of weeks.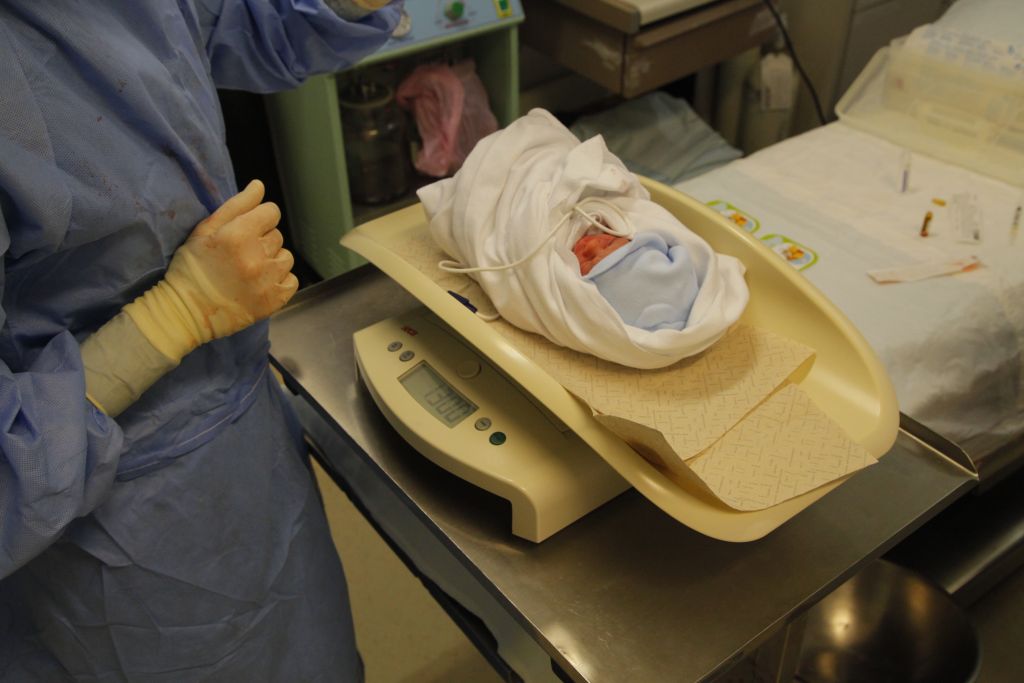 Don't Ignore Ultrasound!
The pregnancy was complicated, but we supported each other and went through the hard times together. Now our kids are developing properly, they're active and smart. We're very happy that all the worries are behind, and now we can calmly raise our boys. Only regular ultrasound scans helped us timely find out about the pregnancy complications and save our kids' lives. If we hadn't had this information, Robert would have probably died in the womb and Michael Jr might have died right in the process of labour.
The necessity of ultrasound during pregnancy is being questioned nowadays. Some people think that ultrasound radiation is too harmful and try to persuade others to avoid this type of examination. However, we do hope that our story will encourage pregnant women to have regular ultrasound scans, because only the scans can help to determine their unborn babies' condition and prevent many possible dangers connected with pregnancy pathologies.
Our beginning. Part 1 – happy future parents and the unexpected news.
Our beginning. Part 2 – moving with newborn babies and the first months of the our big family.