Safety in Buenos Aires
During our stay in Argentina, the boys still stuck to their usual schedule: they went to bed well after midnight, therefore, as a rule, we explored the capital in the evening.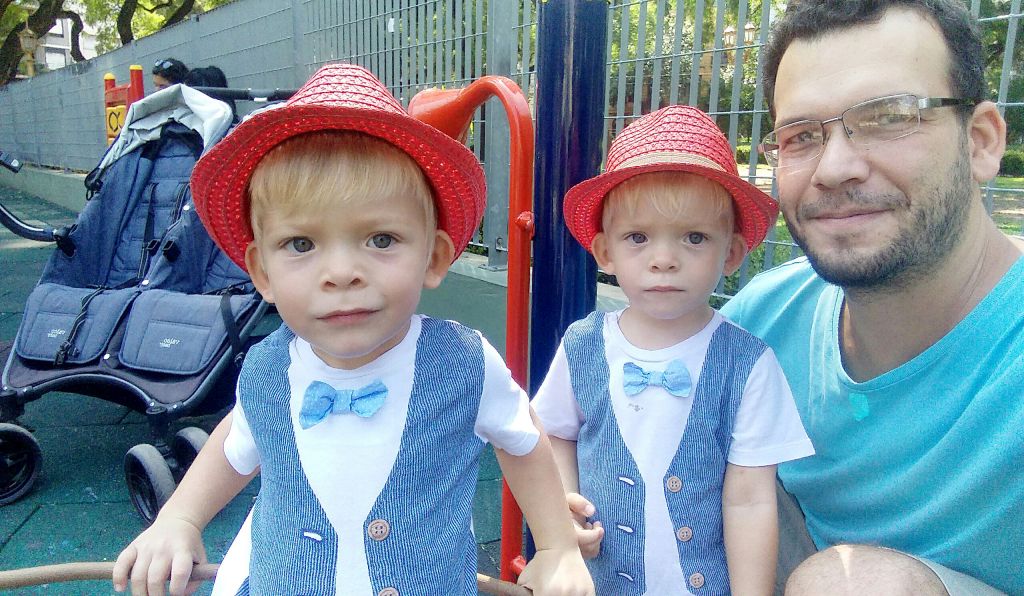 Buenos Aires is far from being the safest place for evening walks. The expats that we had a chance to communicate with warned us away from walking in the city in the dark and recommended us to be cautious, to leave expensive devices and jewellery at home, to dress casually, keep a low profile, divide money and cards into two wallets (to give the thieves the prepared wallet in the case of an attack).
However, to tell the truth, we and our boys felt quite comfortable on the city streets. It was calm everywhere, and we regularly saw policemen patrolling the area.
On the other hand, the degree of safety largely depends on the neighbourhood. It's fairly comfortable to walk around Monserrat and Palermo, while there are streets and entire districts that even policemen avoid going to.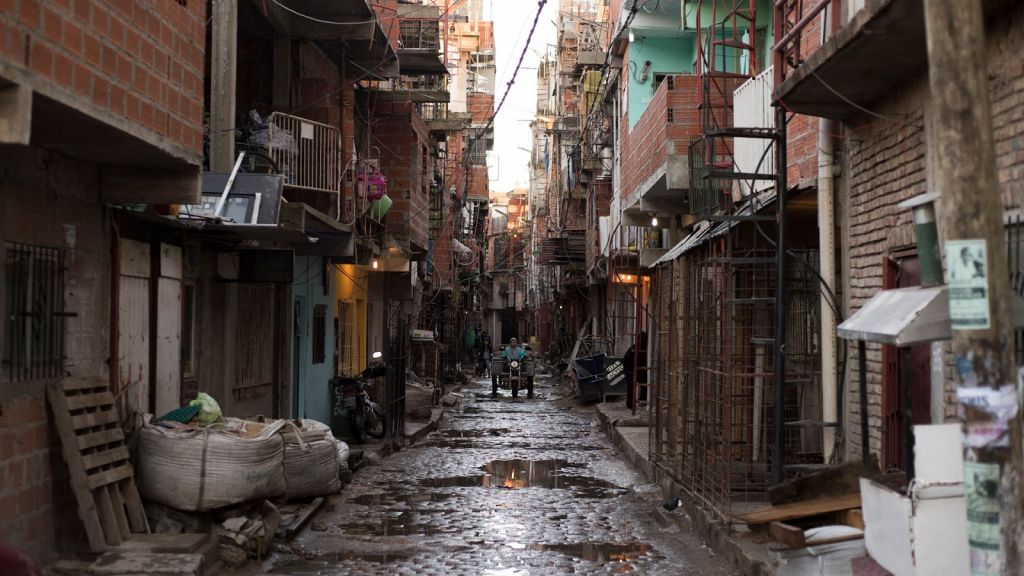 Vishya 31 (Villa 31) is the poorest, most dangerous and completely illegal settlement in the capital. An area with a population of 50 thousand people does not officially exist. It is not even marked on maps.
We certainly kept away from such neighbourhoods, but we were amazed at how close some of the districts were to developed tourist locations.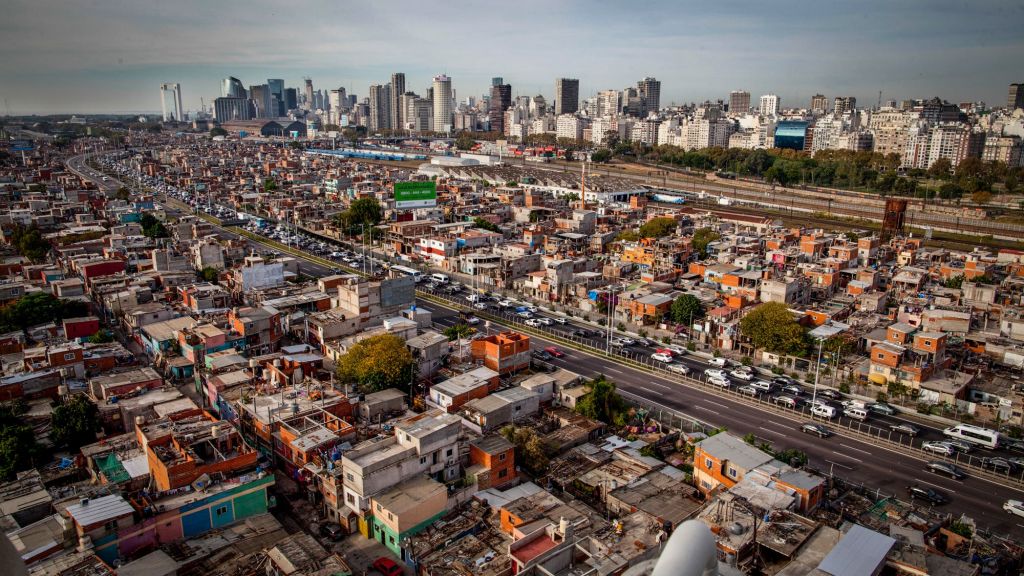 Vishya borders with Palermo, Puerto Madero and other prestigious, wealthy areas of the capital.
For example, Villa 31, one of the most dangerous quarters in the city with an exorbitant crime rate, is located right near the city centre, close to a very respectable and well-developed district of Palermo — one would think many kilometres should separate such a huge abyss between the rich and almost destitute people.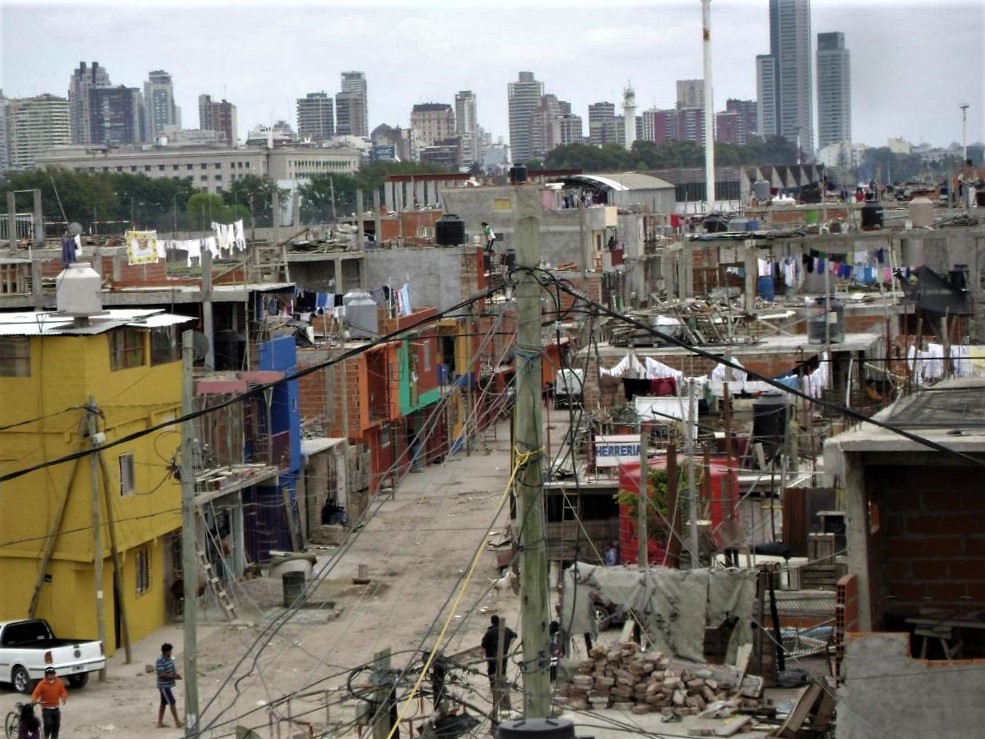 Adjacent to the slums are skycrapers with the most expensive real estate in Buenos Aires.
San Telmo Neighbourhood
Another historic district — San Telmo — is situated beside Monserrat. Its narrow paved streets, small old buildings with elegant balconies and stucco mouldings, and cosy parks ooze incredibly charming vibes.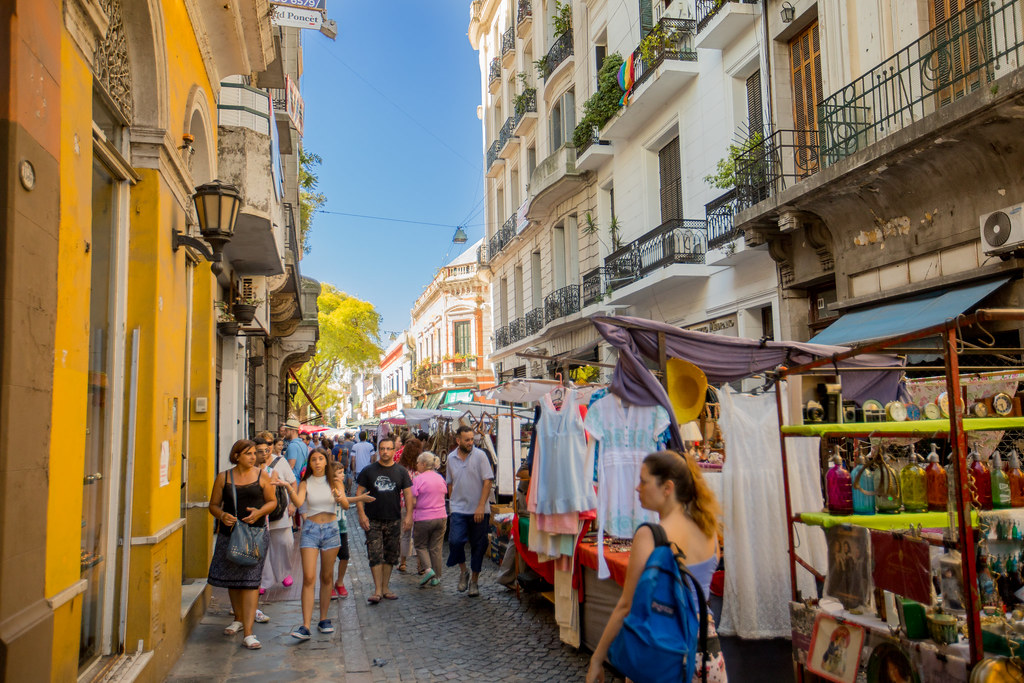 It was once one of the richest districts in the city, but everything changed in 1852. Wealthy residents left San Telmo due to a yellow fever epidemic, having abandoned their empty houses. Their place was taken by local artists and immigrants. There are still lots of Italians, Brits, and even Russians living here. Thanks to the latter, the Orthodox Cathedral of the Most Holy Trinity was built here.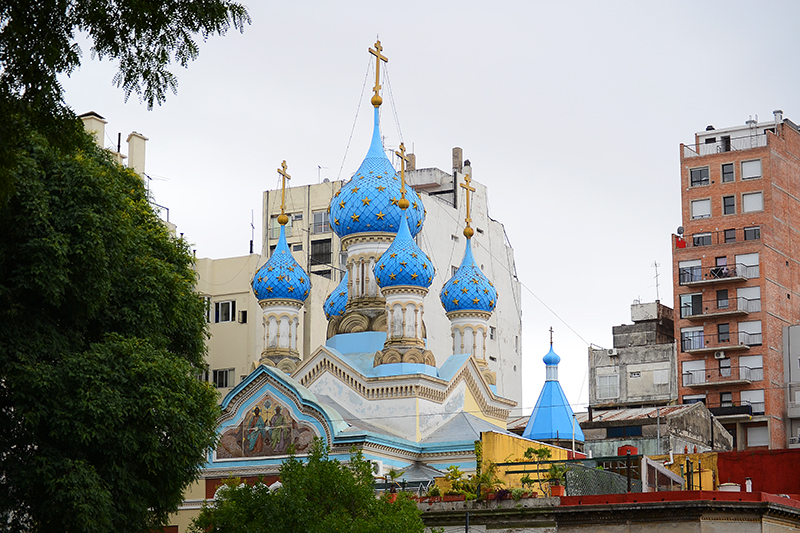 By the way, La Casa Mínima, the narrowest building in the capital that is just 2.2 metres wide, is situated in San Lorenzo Lane.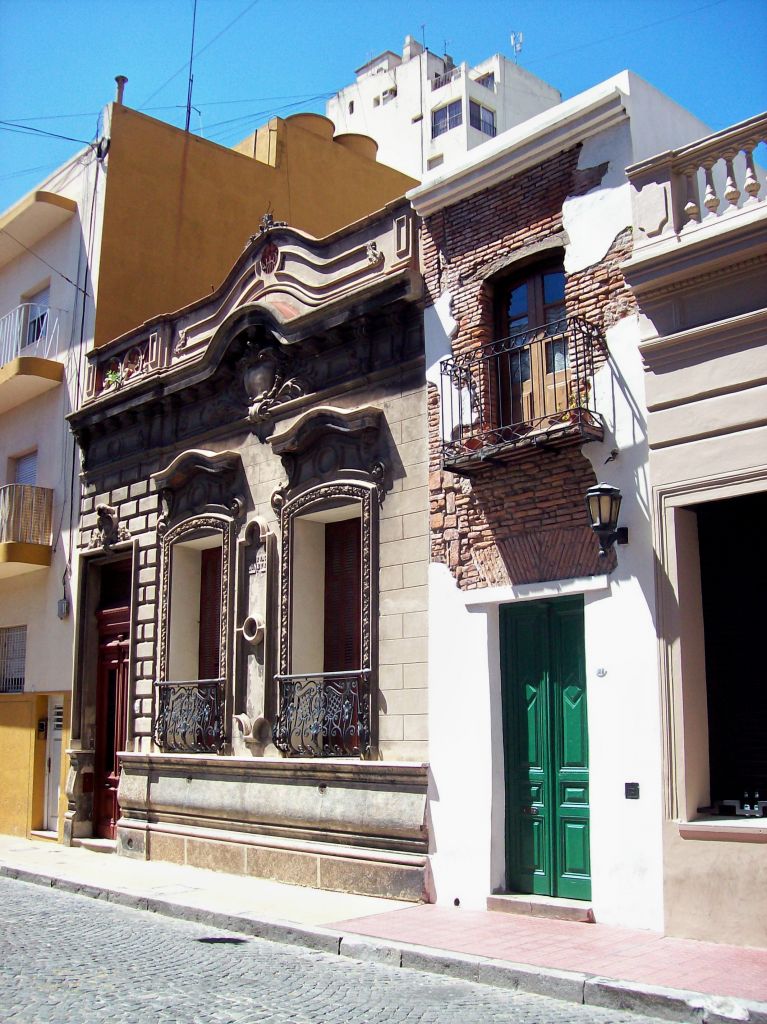 Slaves used to live in a small room behind a green door.
The neighbourhood is known as the birthplace of tango. It was on these streets that immigrants arriving in the country during the silver rush gathered in the evening, chatted, and danced.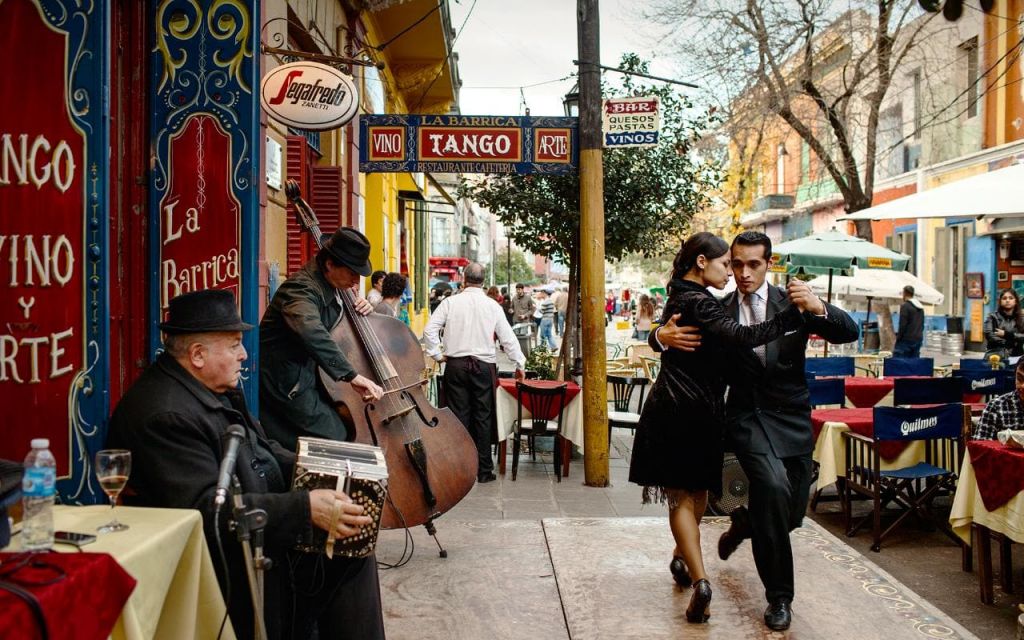 San Telmo has a great variety of tango clubs ready to teach you the basic moves of the passionate Argentinian dance.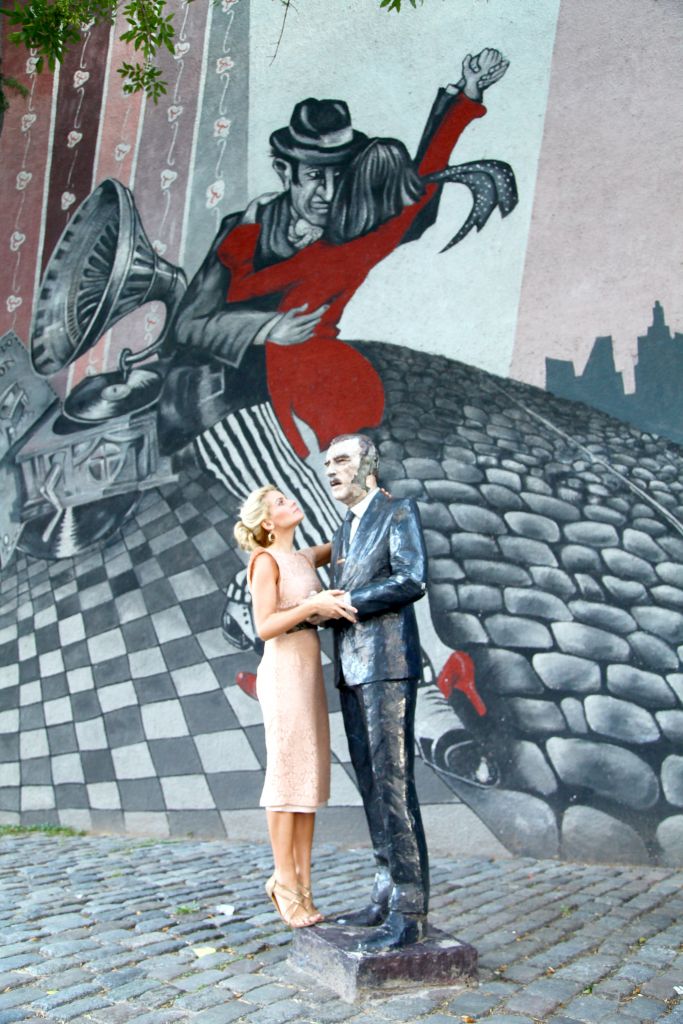 Today San Telmo is the art hub of Buenos Aires. There are small contemporary art galleries, art spaces, and alternative exhibitions found almost on every street.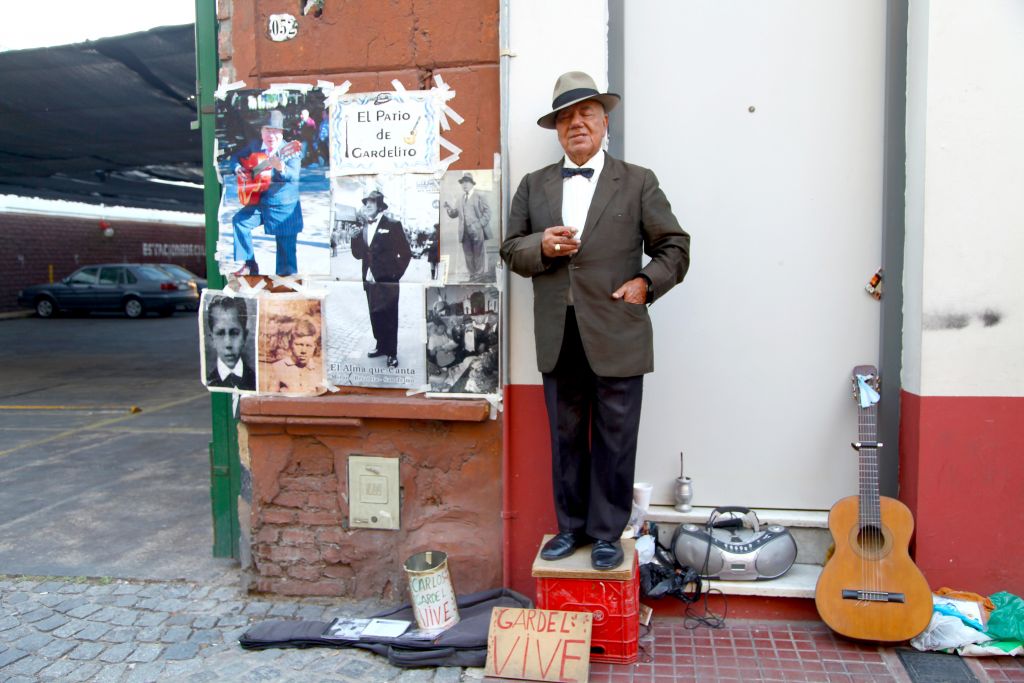 However, it is on Sundays that the district goes really lively and interesting. Rows of tradespeople line up along the streets selling souvenirs and their own crafts. Street musicians perform here, and improvised dance parties are organized on the streets.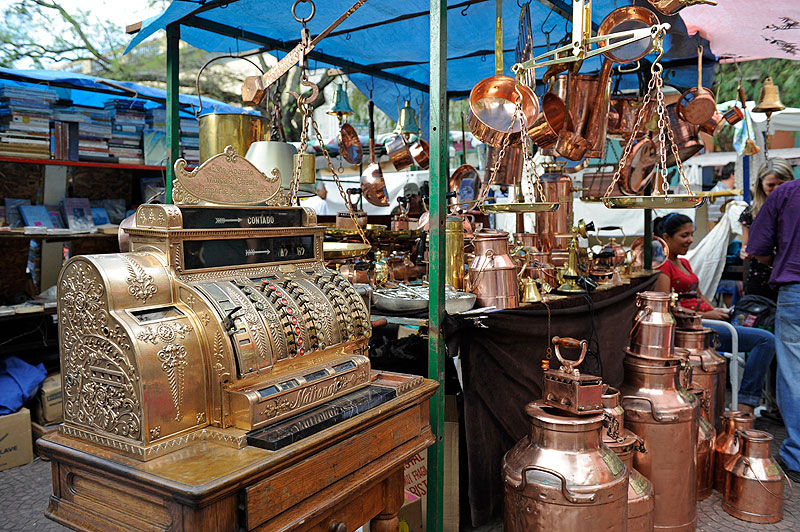 The place we liked most was the huge San Telmo flea market (Feria de San Telmo) that works every Sunday.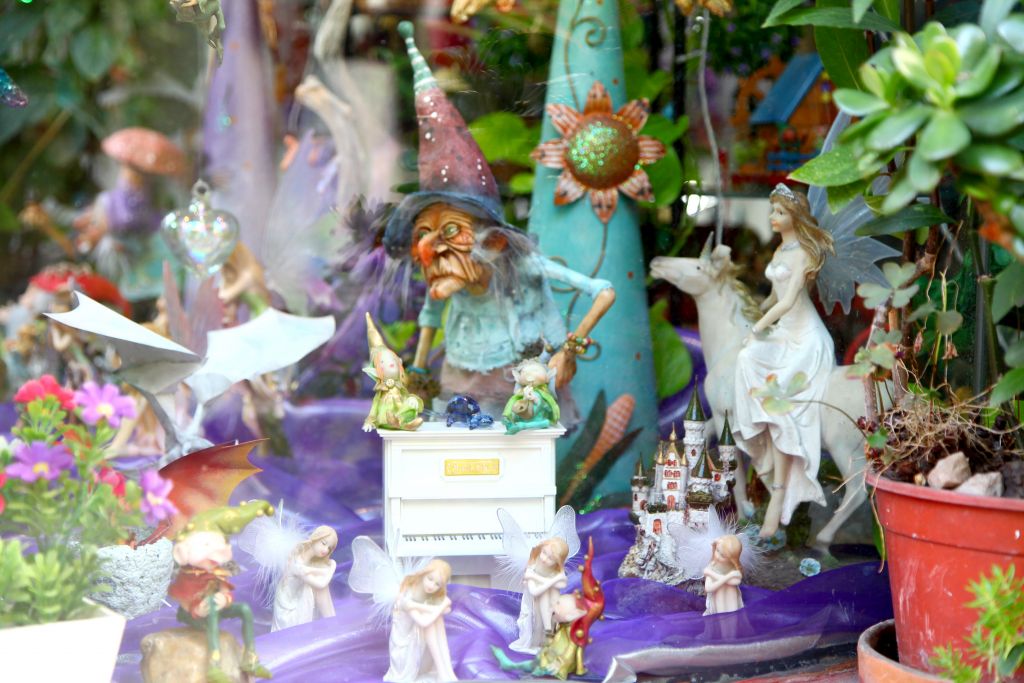 It has both knick-knacks and really valuable antique items, offers Argentinian snacks and wine. To us, this market was definitely one of the most colourful places in Buenos Aires.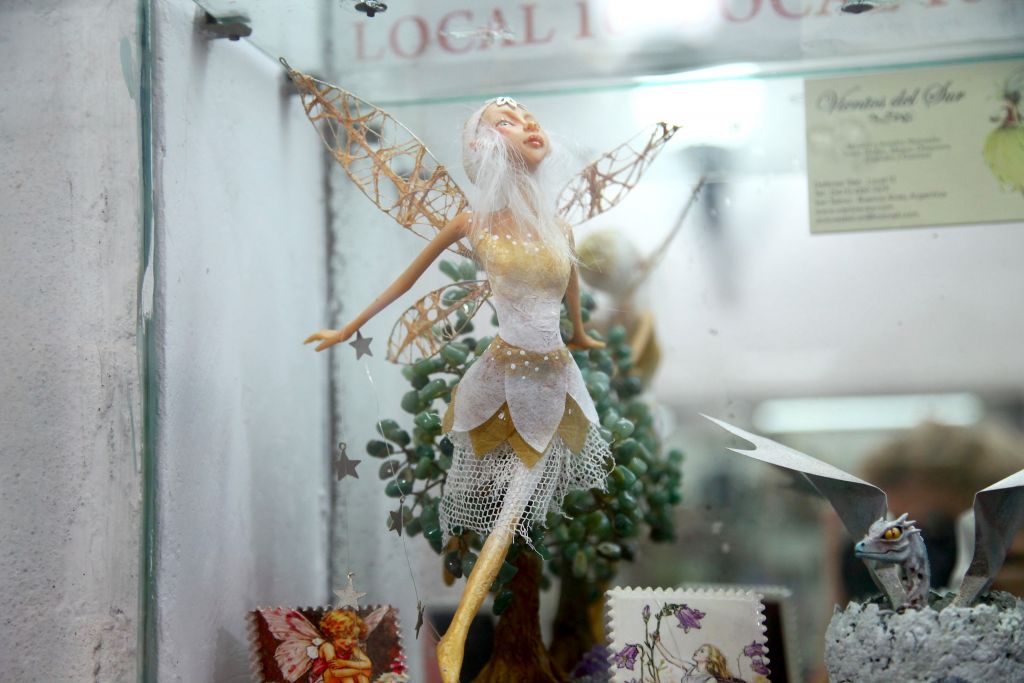 Cashless Payment Issues
Getting ready for the trip to Buenos Aires, we read lots of reviews recommending having enough cash in Argentina. However, we didn't pay much attention to the warning, as we had never had any problems with cashless payment in any of the numerous countries we had visited.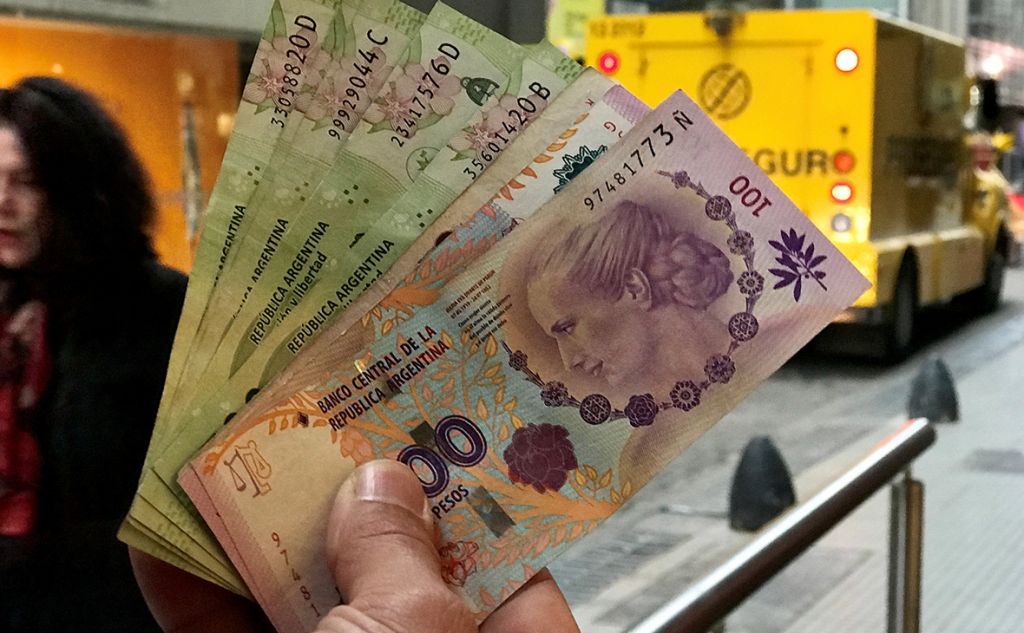 We regretted our disregard then and wished we had taken those pieces of advice and withdrawn enough cash in Costa Rica! Many places didn't accept payment cards. At first, we tried to withdraw local money from ATMs, but it didn't go smoothly either. All ATMs had restrictions on money withdrawal — for example, only $200 could be withdrawn at a time with a $10 fee. When we needed to withdraw fairly large sums of money, we had to repeat the procedure over and over losing quite a lot on fees. Besides, not all ATMs accepted our cards.
In the end, we arranged a transfer through Western Union — it was the only way to get cash and avoid exorbitant commissions.
Palermo Neighbourhood
We spent a lot of time in Palermo, one of the largest and most bohemian neighbourhoods in the city. Lots of pedestrian streets, squares, public spaces, and gorgeous green parks were just what we had been longing for in Mexico and Costa Rica.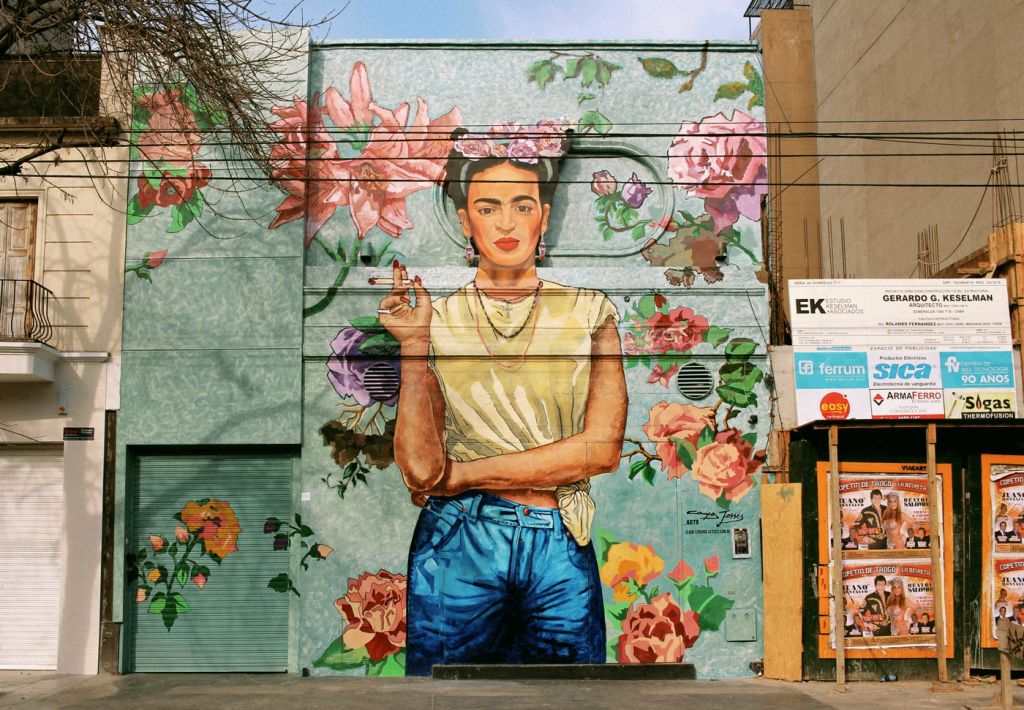 In Palermo, restrained colonialism and elaborate modernism coexist in harmony. Palermo Viejo with its small two-storey houses is one of the oldest quarters in the area. Plaza Armenia is also situated here. It's a lovely spot popular among local citizens enjoying relaxing by the fountain or having lunch at cosy cafes.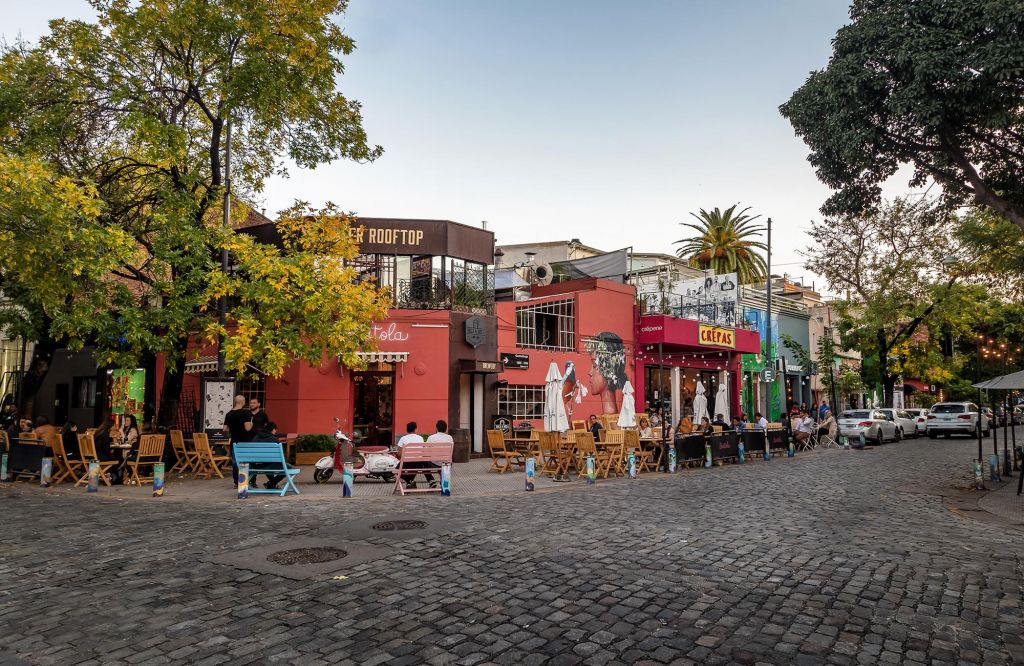 The quarter of Palermo Chico looks completely different. There are luxury Parisian-style mansions everywhere, inhabited by Argentinian politicians and celebrities. Palermo even has its own Hollywood with offices of TV and radio companies, popular nightclubs, and elite restaurants.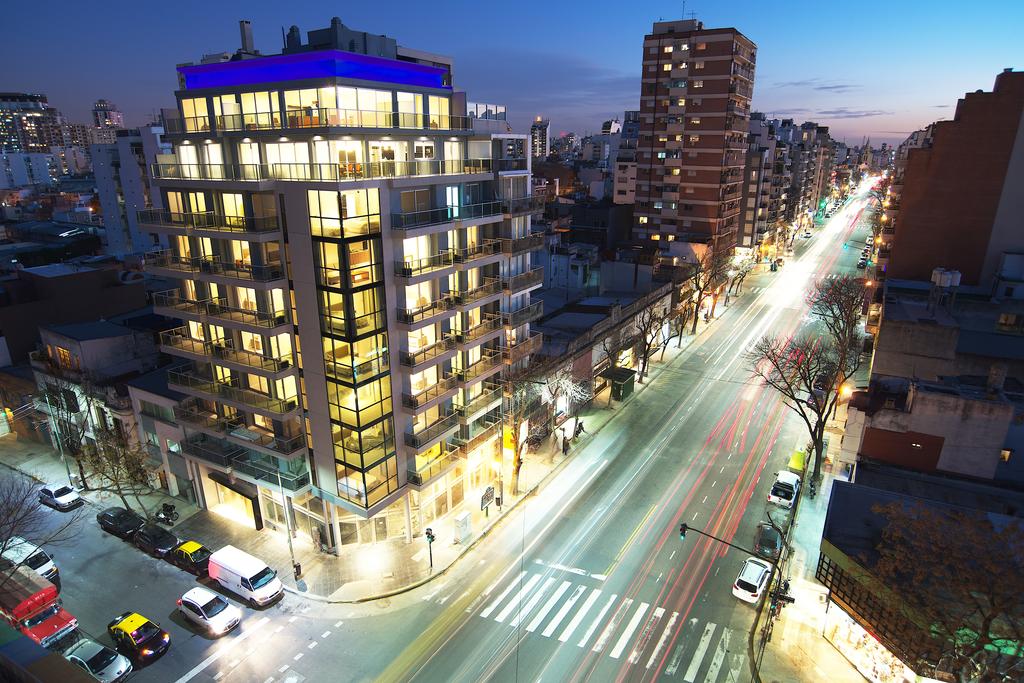 Shopping malls, outlets, and high fashion boutiques are concentrated in Palermo Soho. Plazoleta Julio Cortázar is considered the heart of the quarter and hosts a fair of bijou jewellery and souvenirs on weekends.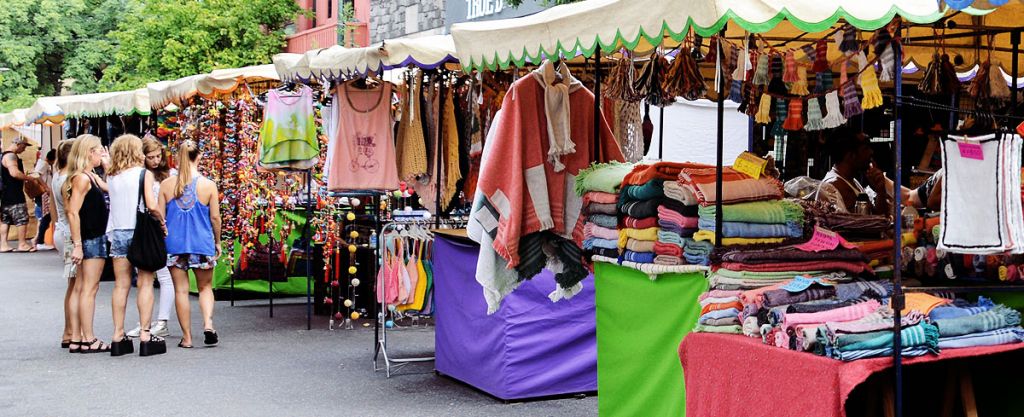 Walking around Palermo, sooner or later you'll find yourself in Plaza Italia, a small square with a monument to Giuseppe Garibaldi right in the middle of it. By the way, it was from this point that the first electric tram departed in 1897.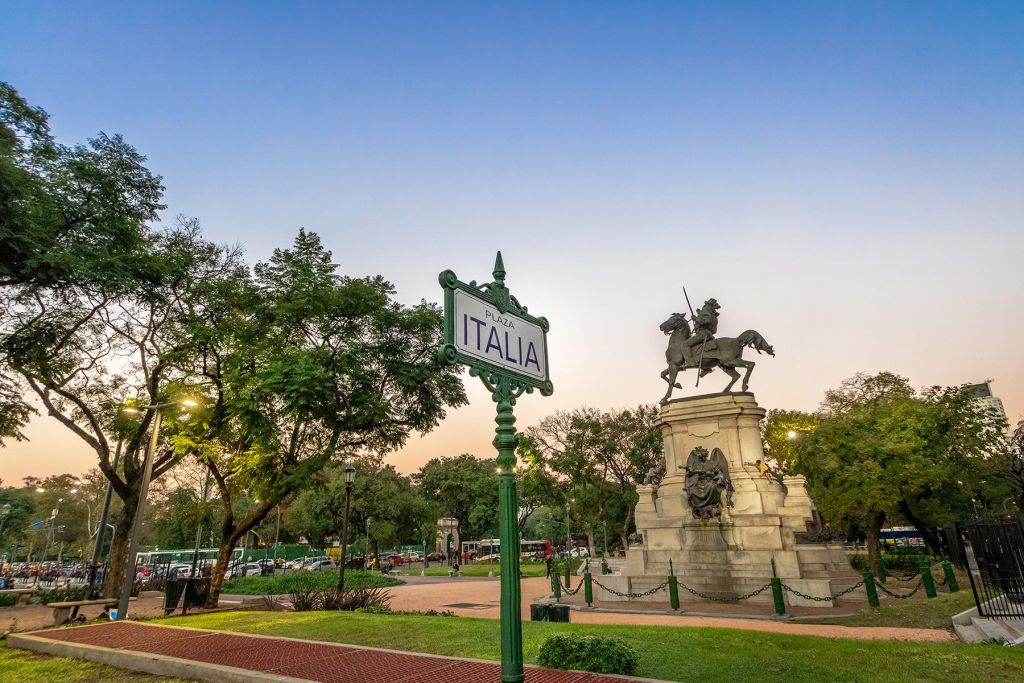 Each time walking along the Palermo streets, we were amazed at the number of people doing sports at any time of the day. Local residents ride bikes, roller-skate, and go jogging every day. In short, they lead an active life.
Palermo Woods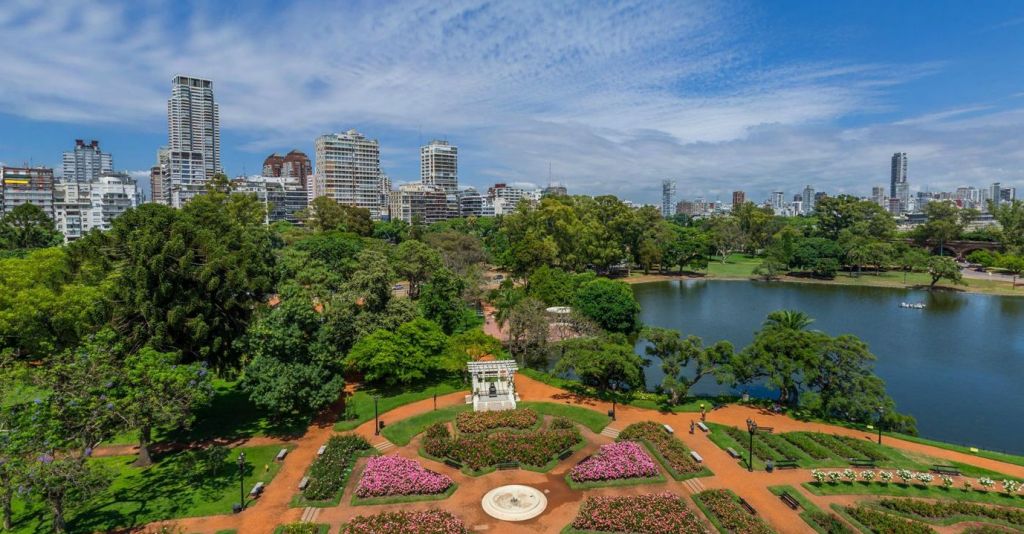 The neighbourhood is justifiably considered to be one of the greenest ones in the city. Parque Tres de Febrero (3 February Park) starting from Plaza Italia and called Palermo Woods by locals is one of the main contributors to the "greenness" of the area. Of course, the area is no woods. Rather, it's a complex of joined parks with a total area of several dozen hectares.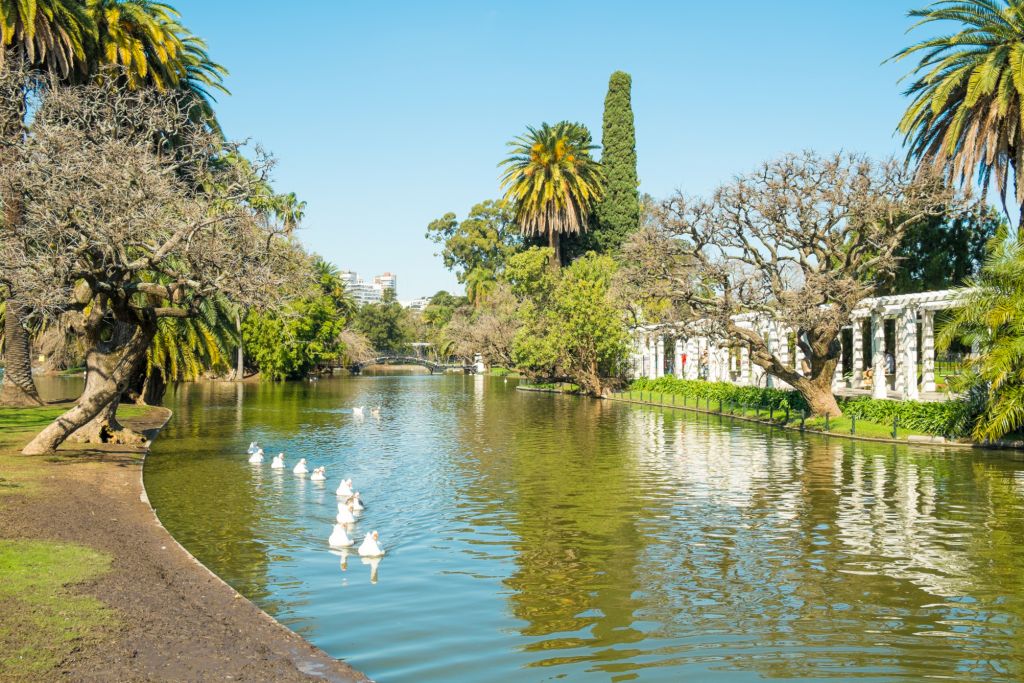 Created in the early 19th century, the park was first owned by the Governor of Buenos Aires, but opened to the public in 1862, and the citizens instantly fell in love with it. It's still one of the most beloved places among locals.
There are several ponds in the park, which attract lots of people coming to rest by the water, have a family picnic, enjoy a boat ride, or just feed ducks.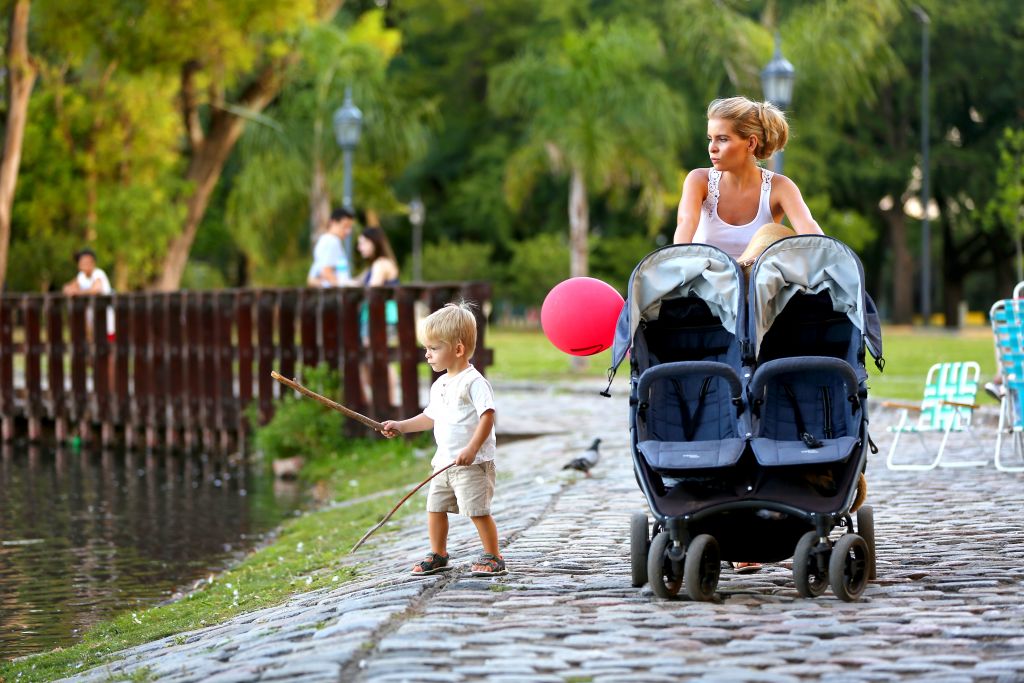 Palermo Woods includes the Buenos Aires Zoo and the sophisticated Botanical Garden with a wonderful rosery — a huge field planted with roses of all possible colours, sizes, and varieties (over 12,000).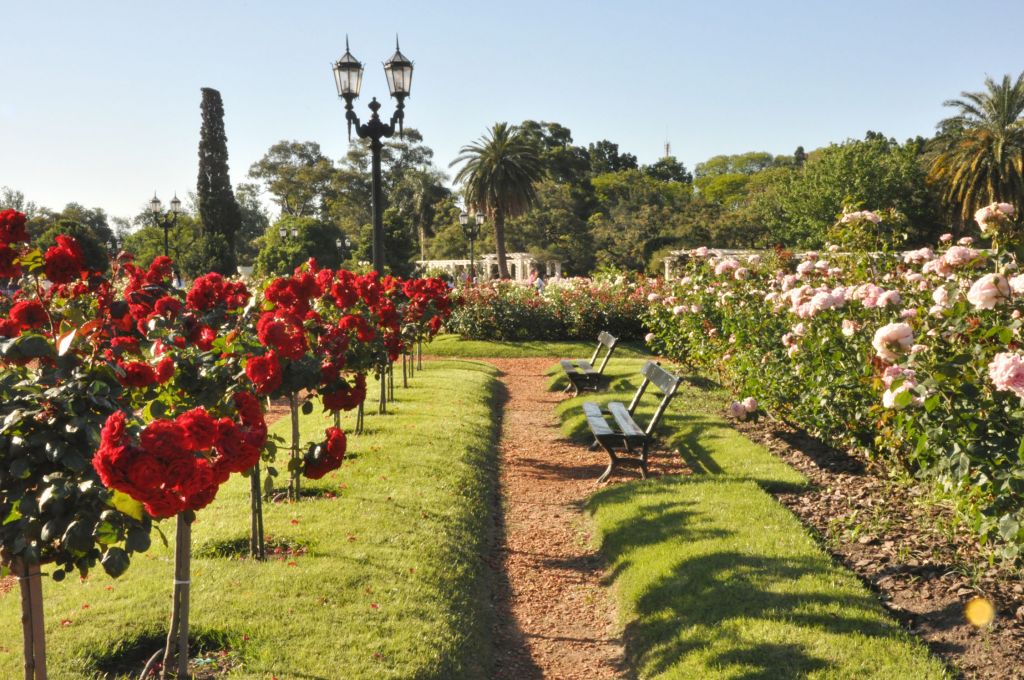 The Japanese Gardens with a small pond, elegant Japanese bridges, stone lights, and a collection of quaint granite sculptures are also worthy of attention.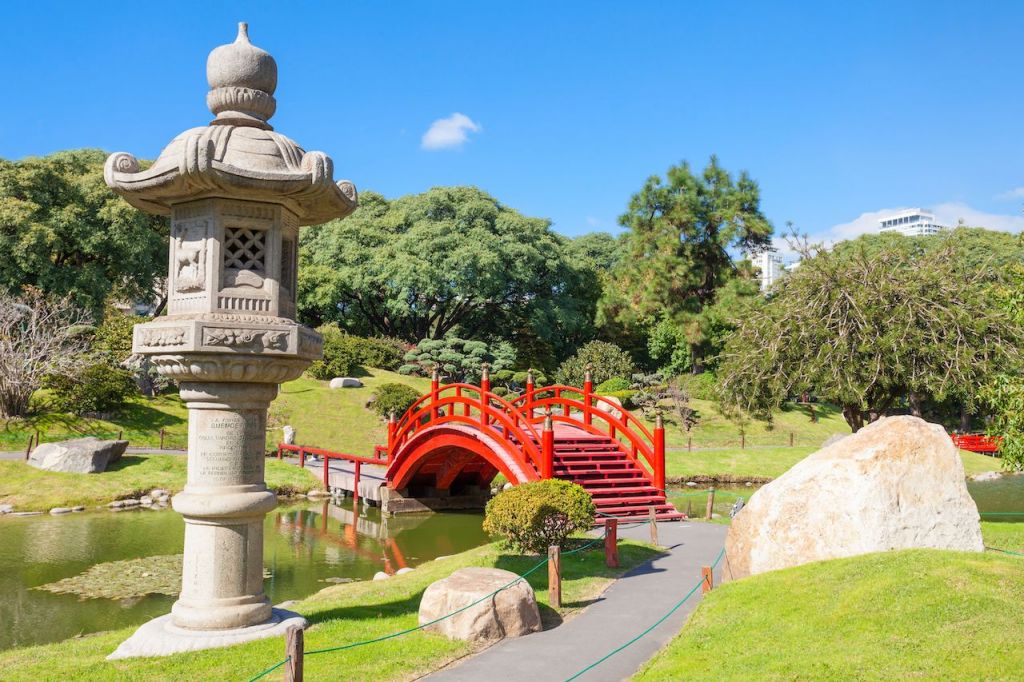 We often used to walk near the Galileo Galilei Planetarium surrounded by a beautiful park. It's especially fabulous here after sunset when the lights illuminating the building turn it into something truly out of this world.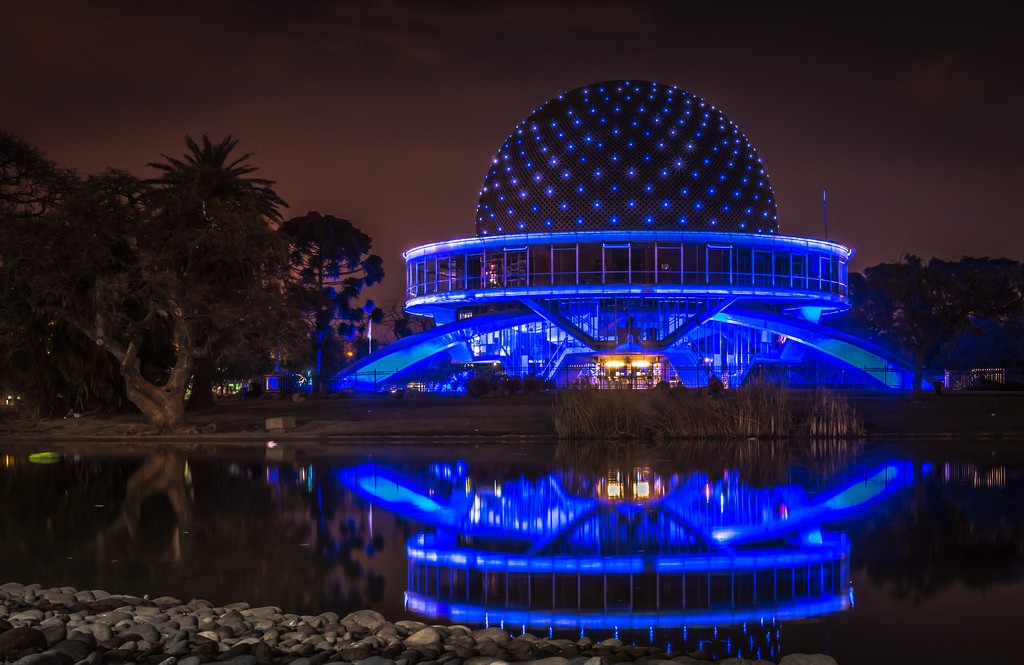 Parque Tres de Febrero has several playgrounds with swings, slides, labyrinths, and other amusements for children. However, we were surprised that playgrounds and parks are locked here in the evening. Perhaps, it's connected with a large number of tramps — only in Paris have we seen so many homeless people before.
While the red light is on…