Transportation
We learned from our own experience that a lack of pedestrian streets and quality pavements is a scourge of Cyprus in general, not only Larnaca. Local citizens go everywhere by their own cars, while tourists have no other choice than to use a rented car, taxi, or bus, and they use them more for moving around the island rather than within a city. The Cypriots even say that if you see a walking person, it's undoubtedly a foreigner. The Cypriots go by car even to shops and restaurants in the neighbourhood.
There are a relatively small number of pedestrian streets and ordinary sidewalks. The few promenades present on the island are designed for tourists, therefore they can be found only in the places popular with tourists. These streets are crammed with cafes, restaurants, and hotels. Although Cypriots certainly enjoy strolling along the promenades in the evening as well, because the Cypriot urban environment doesn't imply any walks. The cities have almost no parks, gardens, or infrastructure for those who would like to spend time under the open sky.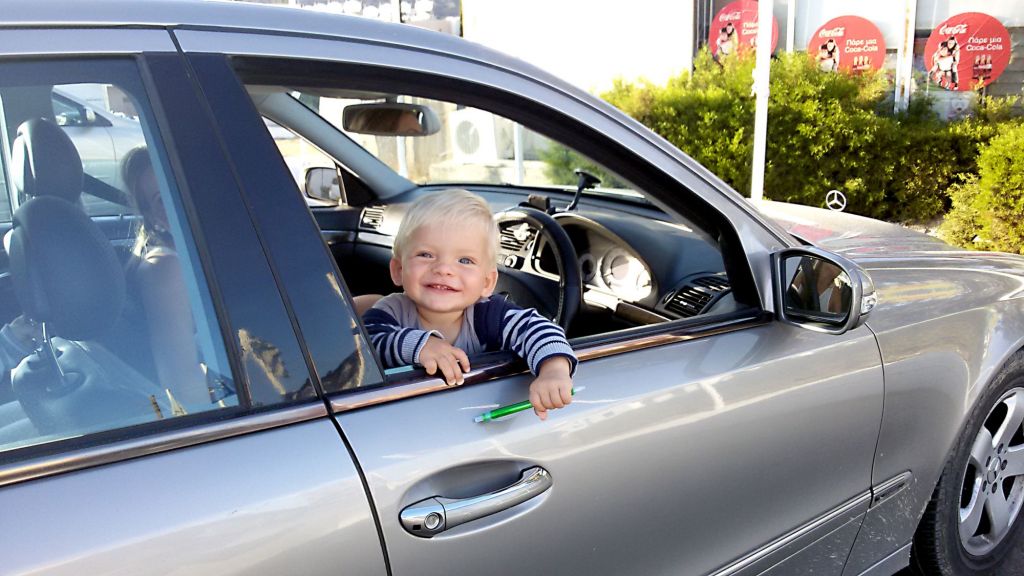 The only convenient way of travelling far in Larnaca is a personal car. It's common practice in Cyprus that each family member has their own car, therefore city buses are mainly used by pupils and pensioners.
Old buses circulate at 20-30-minute intervals in the city centre. As for suburban buses, people sometimes have to wait for them more than an hour. Talking about Oroklini, the suburbs of Larnaca, where we used to live, a bus circulated there three times a day only. All buses stop working and leave the route at 6-7 pm, so you may forget about the opportunity to come back home by bus after an evening walk. Of course, you can take a taxi which is a common way of coming home in the evening and at night, but it costs a pretty penny to use it every day. Uber could be a good alternative. It's used all over the world and is much cheaper than local taxi. However, it's not present in Cyprus due to a fierce opposition of the syndicate of local taxi drivers.
Old Turkish Quarter
One more interesting place that attracted our attention in Larnaca was a Turkish quarter called Skala that starts from the medieval castle and proceeds almost to Mackenzie. Turkish Cypriots used to live here. The architecture and the logic used in building the streets are unique and typical only of Muslims. Their distinctive style can be seen in each element. The houses are put close to each other, inner yards are hidden from prying eyes – it's a private area. Many buildings are painted white and have green window and door frames. It's unusual because Greeks paint their windows and doors in blue.
After the island was divided into two parts, the Turkish had to leave their houses. The quarter had been empty for a long time. Later, numerous Cypriot craftspeople, sculptors, and artists opened their workshops here. The quarter is not very large, but it's definitely worth walking around.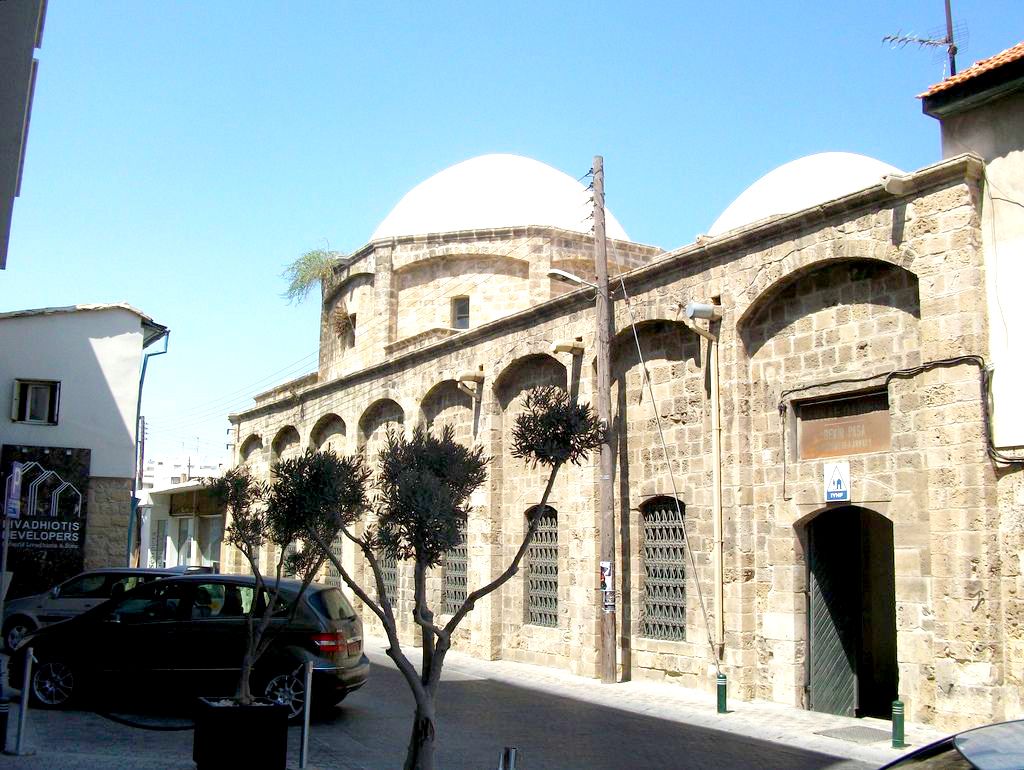 Larnaca Salt Lake
Larnaca Salt Lake is actually situated on the city boundary if you move along Finikoudes towards Mackenzie beach and the airport. To reach the lake on foot, you'll need about 30-40 minutes. It's very far for Larnaca, so no one walks there. We drove to the lake a couple of times. It's very interesting there, however, it's not the best place for walks.
There's really a lot of salt in the lake as the water evaporates. It had been harvested and exported to other countries since the Middle Ages. However, in the late 20th century, harvesting stopped. In summer, Salt Lake completely dries up, and there's nothing to look at. You can just walk on salt. But in winter, the lake gets filled with water and a host of migratory birds gather here. The ones that attract the most attention are naturally pink flamingos. There are hundreds of them!
There's Hala Sultan Tekke rising on the shore of Salt Lake, which is one of the most famous mosques both in Cyprus and generally in the world. Muslims consider it as important as Mecca and Medina. The mosque has a captivating history. It was erected in honour of a woman named Umm Haram which is unique for the Muslim world. Some say she was the Prophet Muhammad's foster mother, while others claim she was a wife of one of his companions.
According to legend, Umm Haram accompanied her husband during one of the raids on Cyprus and died in an accident. She was buried, and a huge 15-tonne stone was put above her grave. They say it's a fragment of a meteorite having healing properties. As a result, Umm Haram's grave became a place of worship. Later, a mausoleum and a mosque as well as living quarters for pilgrims and clergy were built above her grave. That's how an architectural complex with a garden and fountain sprang up. The place became the last shelter of several more renowned Muslims. The most revered of them is Adile Hüseyin Ali, the wife of Hussein bin Ali, Mecca's leader. She reposes in a two-levelled sarcophagus. There's also a cemetery on the territory of the mosque where Turkish administrators of Cyprus are buried.
Services are conducted in Hala Sultan Tekke only twice a year on the major Muslim holidays. It is open and available for visit on all other days. We dropped into the mosque with the boys, walked around its territory. There are usually few visitors. It's quiet, peaceful, and a bit mysterious inside. Michael Jr and Robert felt comfortable and free there, they liked it there very much. They looked at the bright elements of the interior with curiosity.
Restaurants with Kids
When our sons were small, we had neither time nor energy to cook at home. The best option was to go to local restaurants. We explored almost all of them trying the popular dishes one by one.
To our surprise, we found that the restaurants located along the main tourist routes can't boast first-class cuisine. No doubt their dishes are not bad, but they are far from being excellent and memorable. The thing is, "one-off" visitors come here, so the restaurants don't have to make efforts to turn the guests into regulars. If restaurants are situated away from tourist streets, they target local citizens, thus they have tastier food and better service.
To determine the quality of a restaurant, pay attention to the visitors. If you see locals inside, you can be sure that it's an excellent place, as Cypriots are experts in food. You can trust their taste.
We discovered rather a good restaurant called ReBuke on Mackenzie beach. A great restaurant chain Ocean Basket situated in the centre of Finikoudes is worthy of a special mention. It's popular both among the locals and among the tourists. Here you can find a splendid fish and seafood menu, an impressive range of delicious dishes, and large servings.
It's interesting that the taste of food differs greatly in different restaurants of the chain, depending on the city. For example, in Nicosia, where the restaurant's clientele is mainly the locals, the food and service are top-notch. In Larnaca, the quality of meals is ordinary. In Ayia Napa the restaurant is terrible – from the quality of products and cooking to the dirty halls in the restaurant.
We liked the Nero (meaning 'water' in Greek) cafe chain for the cosy atmosphere, stylish interior, and delicious coffee. Marzano, a two-minute walk from the beginning of Finikoudes, as well as Italia Spaghetteria, situated by the municipal park, appealed to us because of diverse menus with Italian dishes.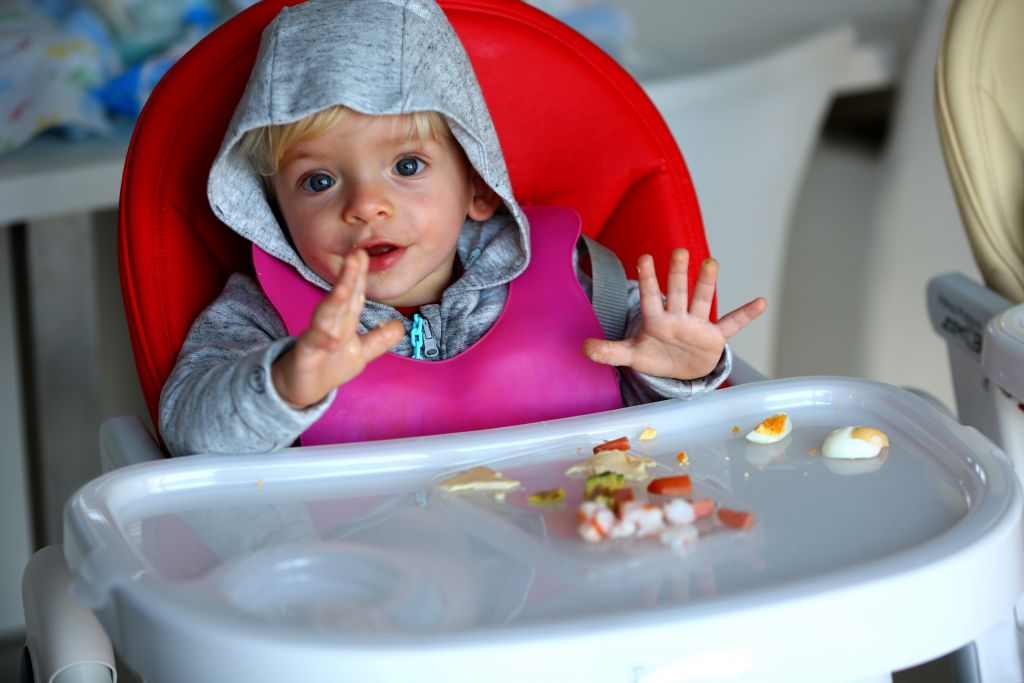 There's a fantastic restaurant of traditional Cypriot cuisine in Larnaca, called Zenon Tavern. It's harder to get there. You need to go about 1.5 km (1 mile) from Finikoudes along Fanairomenis St towards the city, but it's worth it! It's an amazing place. The food there is much more delicious than in any other restaurant that offers Cypriot cuisine.
As far as the local fast food is concerned, you can find the local shawarma, called gyros, almost everywhere in Larnaca. When our boys began to eat adult food and not only milk or baby food, they liked gyros a lot and ate it with pleasure together with their parents. Sometimes the children got hungry during the long walks, and it often happened suddenly. We couldn't predict that. Their mood got foul, they began to cry, and there was no time to wait till the food is prepared in the restaurant. Gyros was a real lifesaver for us in such situations. Moreover, it's always easy to find and very tasty.
Our boys got used to the cafes and restaurants we often dropped into during the walks. They weren't afraid of unfamiliar surroundings and could sit calmly while we were waiting for our order. We liked the solution La Croissanterie cafe chain found for that. Each café has small indoor playgrounds for kids. Our kids had fun there, while we were relaxing and enjoying delicious meals. Sometimes we planned the route of our walks so that we could call at one of the cafes.
A children's corner in one of the cafe La Croissanterie. Boys love to play in a pool full of colored balls.
Larnaca. Part 1 – date palms on the embankment, beach with airplanes and an old church.
Larnaca. Part 3 – beaches, children's entertainment and medical care in Cyprus.