Our Beach Time
There were days when we didn't explore any spots around, just relaxed on the beach. Larnaca beaches can't be compared to those in Ayia Napa and Protaras, but they seem to have been created specifically for kids. The sea bed is quite shallow and sandy, and the water is very clean. Like everywhere in Cyprus, there is neither seaweed nor jellyfish. Tourists usually prefer central beaches or the beaches near fashionable hotels, but we managed to find great uncrowded well-arranged beaches.
We frequently drove to the English Dhekelia Base that still belongs to the UK. There are a lot of fenced areas (regiments) with barbed wire that can't be accessed. However, there's Cessac Beach on the territory of the base, which anyone can access. You can drive straight to it.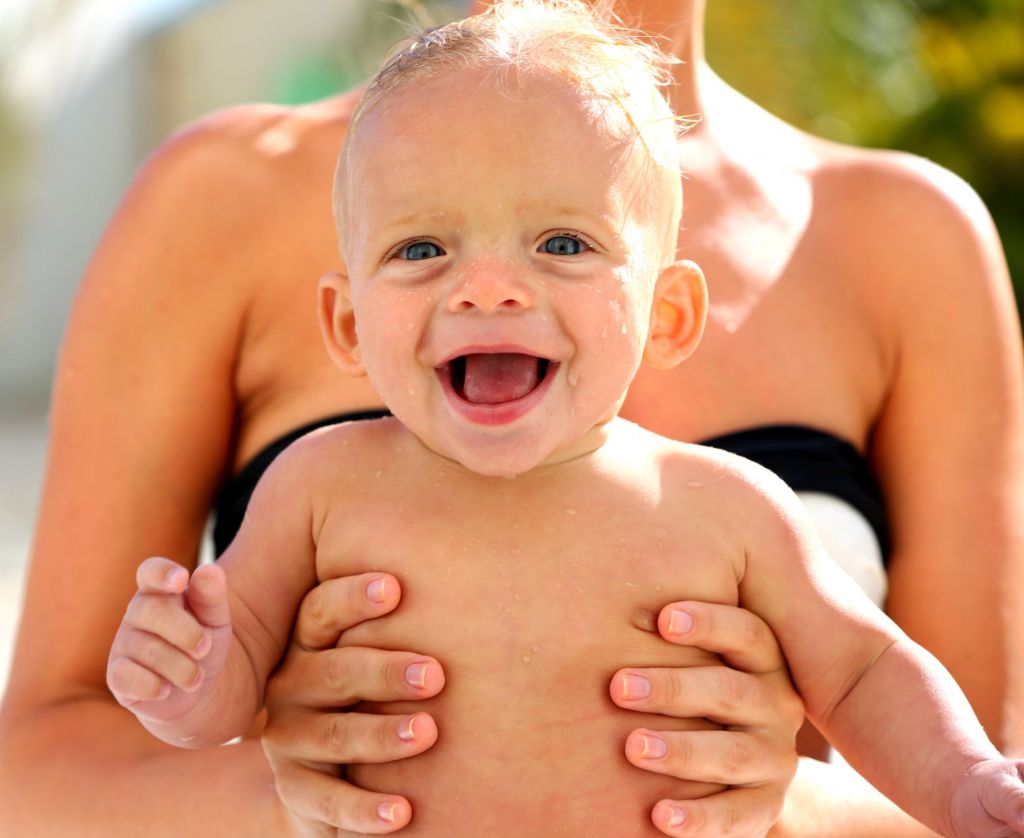 Cessac Beach is located in the picturesque Dhekelia Bay with a semicircular coastline. There's everything necessary here – umbrellas and deckchairs, a shower and changing stalls. Most importantly, the beach has fine gentle sand and a sloping shore which is crucial when you are with children. Our boys can't sit still for a long time. Their unflagging energy needs to be released. First, they splash in the water with great pleasure, but then they start searching for some activity onshore. And Cessac Beach has something to offer. There's a small well-equipped playground near the beach. That's where Michael Jr. made his first steps. In a word, we found a perfect place for a calm rest with little kids.
A bit farther from Cessac Beach, there's a small fishing port, near which there's a small beach. It's smaller than Cessac Beach, but, as a rule, it's empty, no tourists can be seen here. Those who like seclusion and prefer to rest away from prying eyes will find the place ideal.
Fun with Kids
Though Larnaca is quite a large city, it has very few playgrounds. That's because it's not common to walk with children in Greek Cyprus. Parents prefer their kids to do something useful, therefore local kids attend various lessons, classes, clubs rather than playing or walking. Thus, it's hard to find places where children can play and have fun. We came across the only place really equipped for child games and fun in the municipal park, near the theatre. There's a very decent playground with slides and swings for babies and older kids.
Our boys loved both the playground and a small zoo garden near it. There are only a couple of large cages with small animals and birds, but it's a kind of a mini-zoo, which is very exciting for children. Guinea pigs, rabbits, different birds – from ducks to peacocks – inhabit the area.
The zoo was a real discovery for our boys, their first experience of getting to know the animal world. They had only seen animals and birds on pictures before, known their names, and finally the time had come when they saw them in real life. The zoo is very intimate with a cozy home-like atmosphere which let the kids get very close to enclosures. They watched the rabbits carefully and were impressed by the amazing peacocks' trains
Michael Jr and Robert were so elated and delighted to see the animals and birds. This seemingly simple layout of the zoo garden let us show our children different animals and birds, tell them a bit about them, and observe together how the zoo inhabitants behave.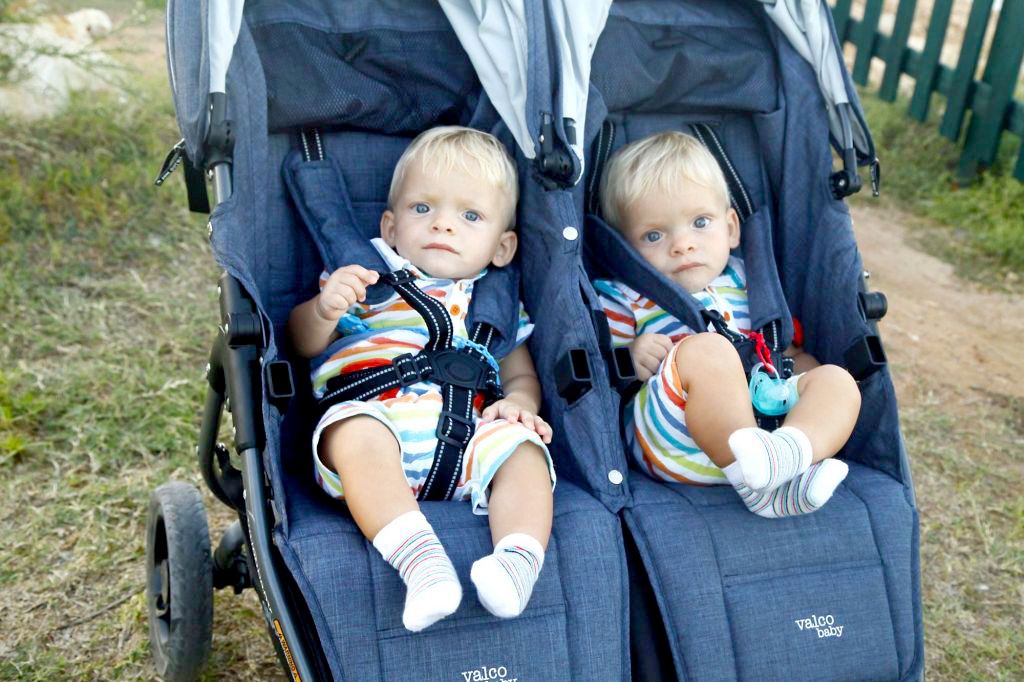 Fun Factory opposite the central fire station is a good way to spend time with children. It's neither a park nor an open-air playground. It's an indoor game centre where you should pay for admission. The outer part of the building is not remarkable at all, but inside, everything is well-thought-out. Children of different age can find something to do here – they can run, climb, and have a lot of fun here. Bright colours please the eye, and it's safe inside, so there's no reason for parents to worry. Admission costs 4.5 euros, but children under 1 can enter free of charge. Our babies were not particularly interested in the games, however, older kids can spend here several hours.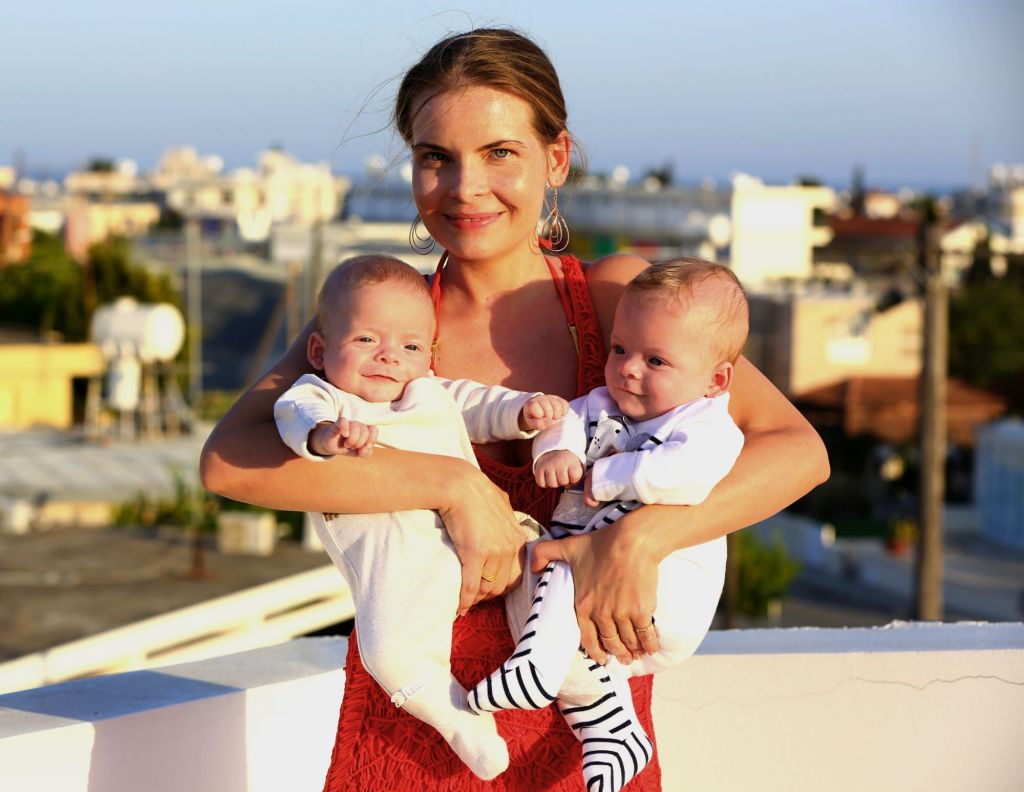 The only real amusement park in Larnaca is called Lucky Star Park. For older kids there are electric cars, slot machines, small roller coasters. Babies can ride on a merry-go-round or float on water in a colourful boat. In total, around 30 various amusement rides are present here, all of them are pretty plain, but since it's the only amusement park in the city, it's almost always packed with kids.
Ride on the carousel – with joy and smiles!
Medical Services for Children
We had to discover what Cypriot medical services are like from our own experience. We will tell you about a strange and severe disease that Michael Jr once had in our next articles. Due to it, we had a chance to study the local medicine and the way local hospitals work.
Cyprus is a part of the EU, so it follows the general European medical standards. Most doctors working in Cypriot healthcare institutions studied abroad. They all speak English, and some of them even know Russian. The paediatrics in Cyprus is high-quality. Since it's a country with highly developed social welfare, a lot of medical services are free here, for example, vaccination (the common vaccines). Doctors and nurses are friendly to the locals and tourists. You won't feel that they want to fleece you of all your money, just because you're a foreigner.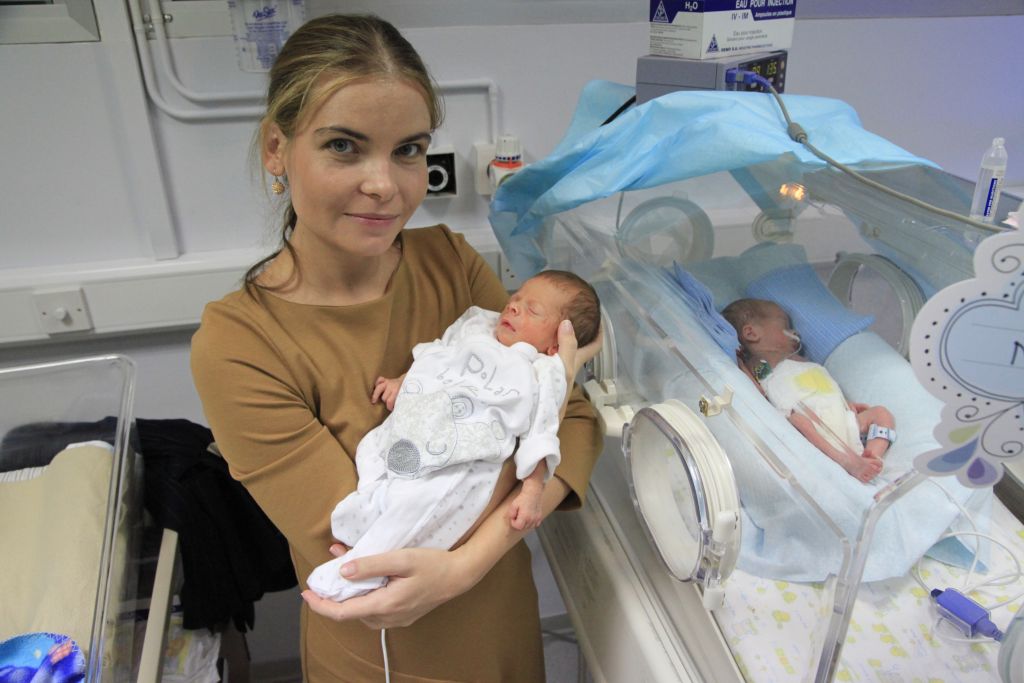 Labour and delivery have become a popular medical service in Cyprus. Many women from other countries sign contracts with hospitals, arrive in the island, spend there 1-2 months before the delivery and some time after the childbirth. Excellent doctors, attentive nurses, wonderful Cypriot climate, an abundance of fruit and vegetables, a calm and quiet lifestyle. What could be better for future mothers and their babies?
Together with Limassol and Paphos, Larnaca is among the top three tourist cities in Cyprus. It's a business and trade centre with a large port. There are no big factories which has a positive impact on the environment. The majority of able-bodied population work in tourism and service sector. The city hosts thousands of tourists. Nevertheless, it continues living its usual life, staying quite calm and unhurried.
A short rest during a walk full of impressions!
Our life in Larnaca was both tough and happy. We will always remember it as a place where our sons were born. We are grateful to Larnaca, but never thought of it as a city for permanent residence. New roads, countries, and cities are waiting for us.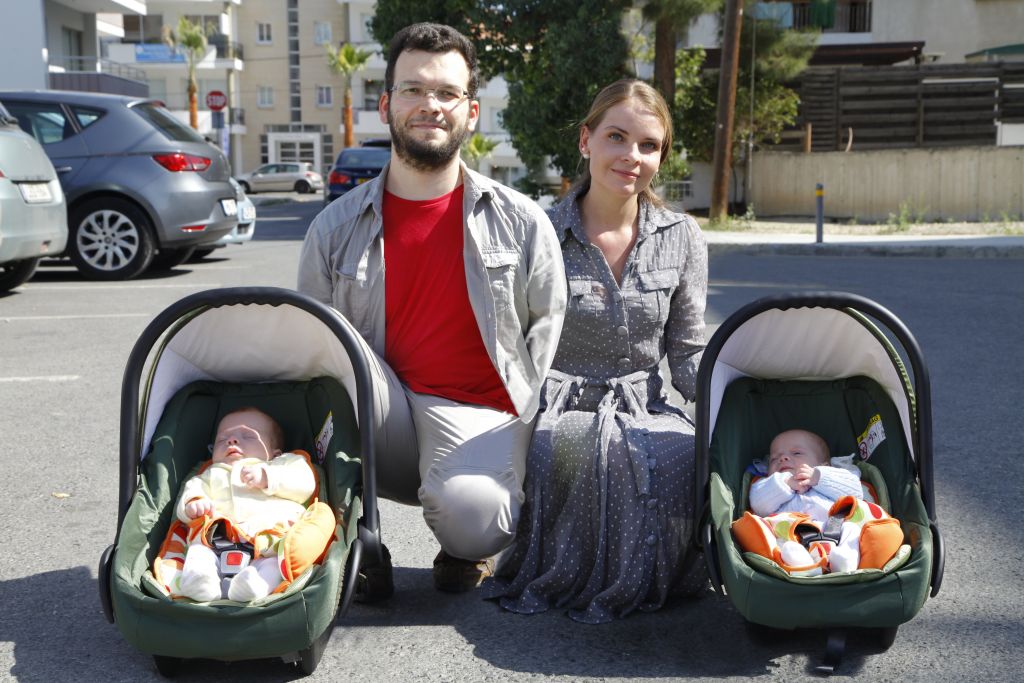 Larnaca. Part 1 – date-promenade, beach planes and an old church.
Larnaca. Part 2 – salt lake, restaurants and the old Turkish quarter.