Akrotiri, Cats, and Lady's Beach
One of the largest beaches is Lady's Mile. It's situated on a sand and pebble spit, on the peninsula of Akrotiri, and stretches for almost 8 km (5 miles) from the western end of Limassol. It may almost be classified as wild, because there are a lot of areas that are completely empty and have no infrastructure and entertainments. Lady's Mile is a vast, uncrowded, and long beach having both sandy and pebbly areas. People come here to spend some time alone with the sea, in the quiet, far from the city hustle and bustle. It's a perfect and alluring place for windsurfers and those who savour solitude.
There's a natural attraction on Akrotiri peninsula, in the namesake village – a salt lake called Aliki. It's the largest lake in Cyprus. It can be seen only from December to March. At all other times, the water evaporates completely leaving a thick layer of salt lying on the ground like snow. Every year, large flocks of flamingos and other water birds come here to winter.
Near Aliki, there's the Holy Monastery of Saint Nicholas of the Cats. According to legend, the monastery was conceived as a shelter for dozens of cats brought to the island to hunt for poisonous snakes. During the rule of Emperor Constantine, when it was unusually arid, a lot of dangerous snakes started to inhabit the island. They harmed local people, and after visiting the area once, the emperor's mother, Helena, took pity on the Cypriots and ordered to bring lots of cats to the island. Monks were entrusted with the responsible task of looking after them.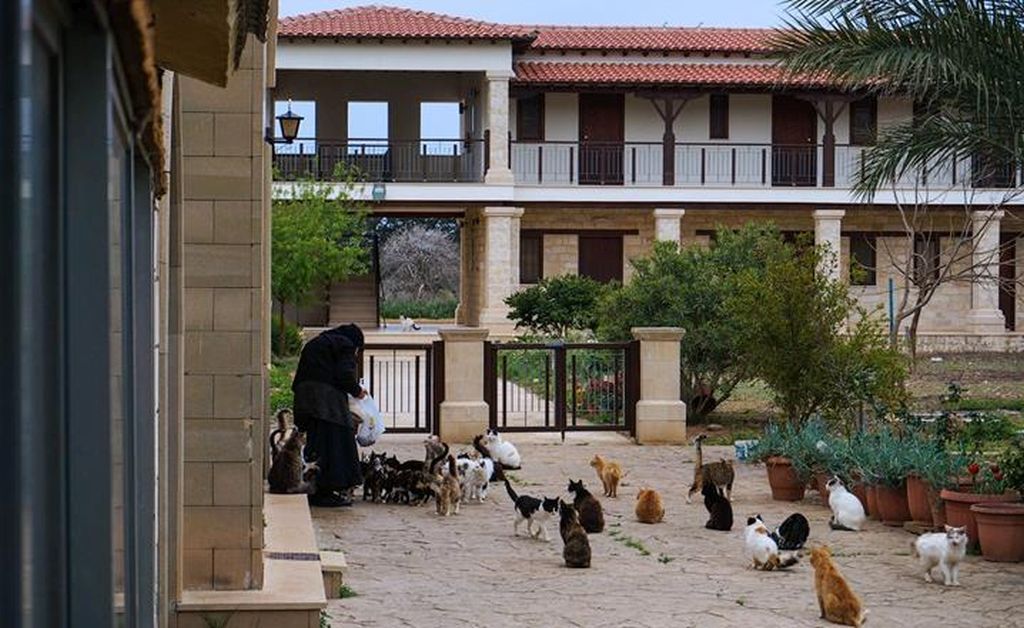 Many centuries have passed, but a host of cats continue living in the monastery which is supported by the government. The animals are very friendly towards tourists, by the way. Despite the popularity of the felines living here, they are certainly not the only reason for visiting the monastery. It's renowned for the interesting history and exciting myth of its creation, magnificent architecture and the ancient iconostasis. Hundreds of art lovers come here from all over the world.
Borscht, Buffet, and Island Fast Food
Limassol comes second after Nicosia in terms of a variety of restaurants and cafes. Exploring the restaurants and cafes in the city, we relished the dishes from different cuisines – Cypriot, Italian, French, Lebanese, Russian…
Each restaurant has its unique atmosphere and distinctive colour. The home approach in the Cypriot cuisine restaurant called Cavo appealed to us most. Great menu, the food made with love, friendly and good-natured service. It's definitely worth visiting, believe us!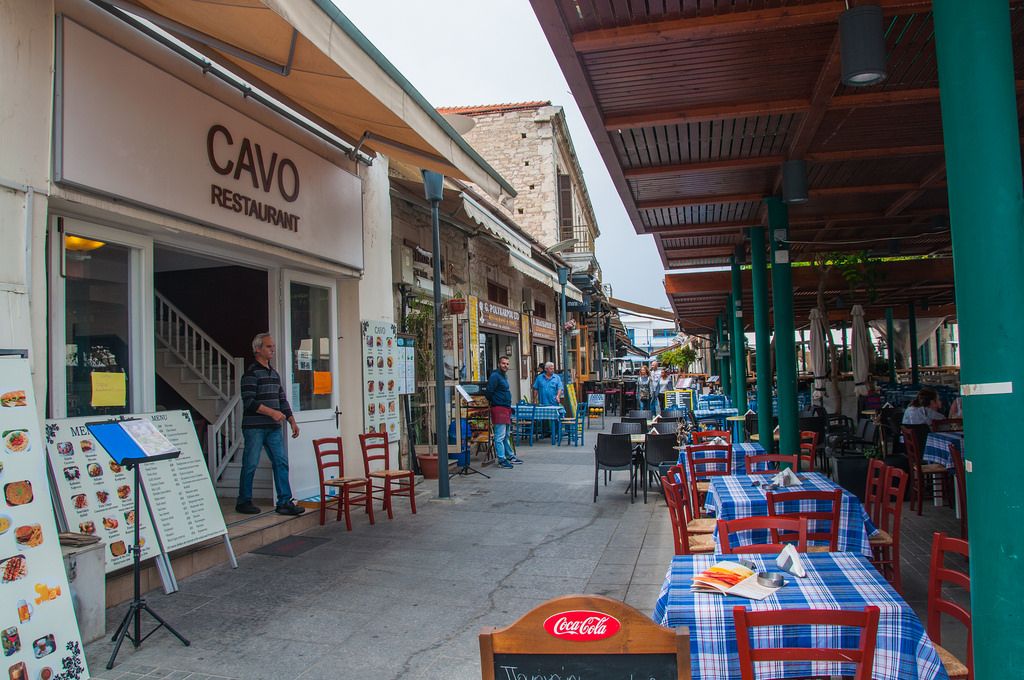 There's also a large Russian restaurant called Taras Bulba in the city. It has a marvellous cuisine and a wide range of Russian, Ukrainian, and Belarusian dishes: borscht (a beetroot soup), blini (Russian pancakes), varenyky and pelmeni (types of dumplings), draniki (potato pancakes)… Since we rarely eat such food, all the dainties offered in Taras Bulba seemed quite exotic to us.
We liked Kapatsos fast-food chain as well. It's very convenient if there's no time to cook. You can buy food and eat it at home or have a picnic on the beach. Kapatsos has simple self-service: ready-to-eat food is put into big containers, and you can choose whatever you want. Although food in such places is prepared and sold on an industrial scale, it's very tasty and diverse. You can find salads, meat and fish dishes of all kinds here.
As for fast food, there are a lot of places in Limassol – as well as in any other Cypriot city or town – where gyros, local fast food, is sold. It's a nice option for having a snack. Fresh chopped meat, vegetables, potato, and tzatziki sauce form a nutritious and extremely delicious dish. It's especially yummy when you eat it only occasionally.
Magic Carnival, Theatre, and Bizarre Exhibitions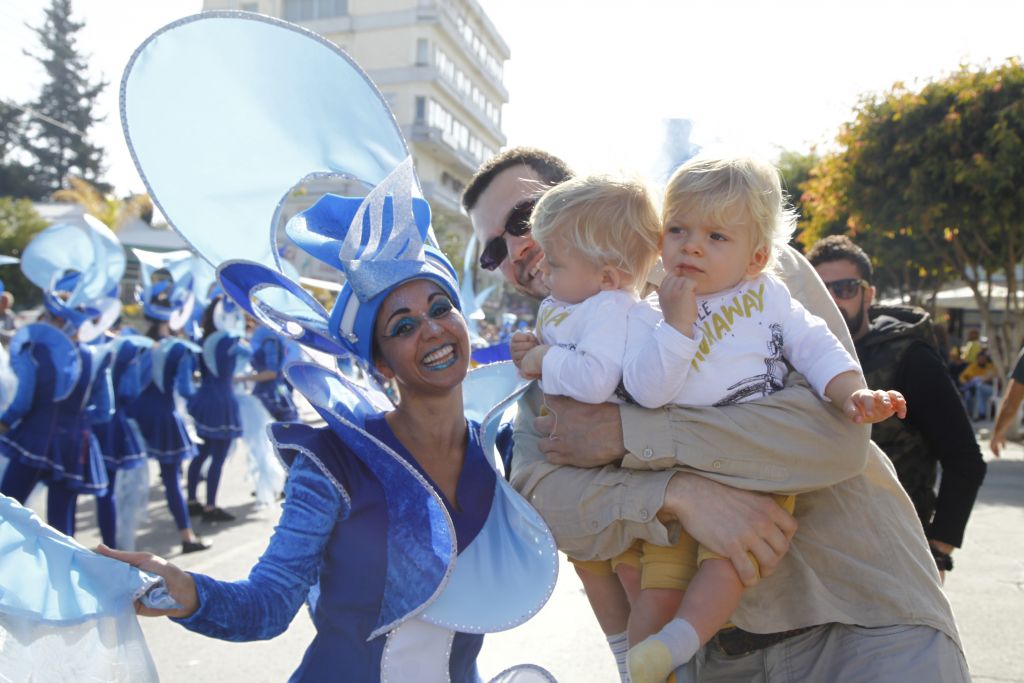 Every winter, Limassol hosts a grand carnival that gathers people from all over the island. It includes boisterous flamboyant carnival processions, festivities and parades, various shows, contests, and performances. Hundreds, thousands of people walk in huge columns along the city streets, singing, throwing confetti, while orchestras are playing. And it's all continues from morning till late night. It's just unforgettable! Officially, the holiday is celebrated 10 days, but in fact, festive performances begin several days before the opening of the carnival.
We've been at the carnival twice with our children. On the first day, we observed the procession of dozens of people and groups that even life-size dolls, portraying the city mayor and his public officials, took part in. On the second day, we watched performances on numerous stages.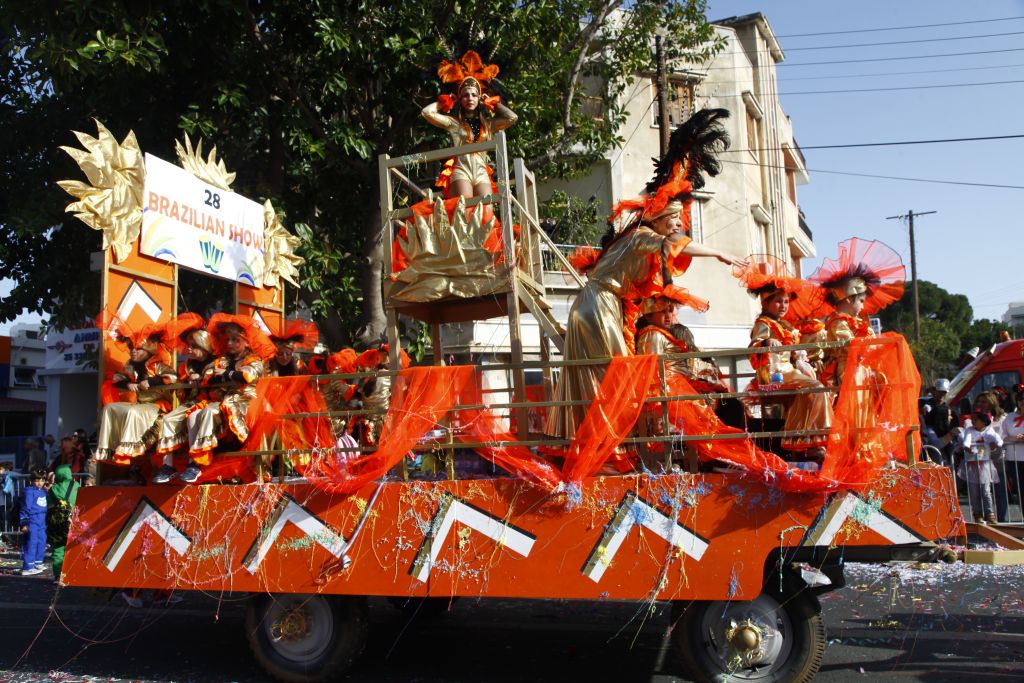 The carnival participants were charmed by our babies. They came to us, gave them rattles, put on huge funny hats.
We put the baby carriage very close to the road where the noisy crowd processed. The children were over the moon. But as soon as we went a bit farther from the carnival, the babies fell asleep instantly worn out by exuberant activities.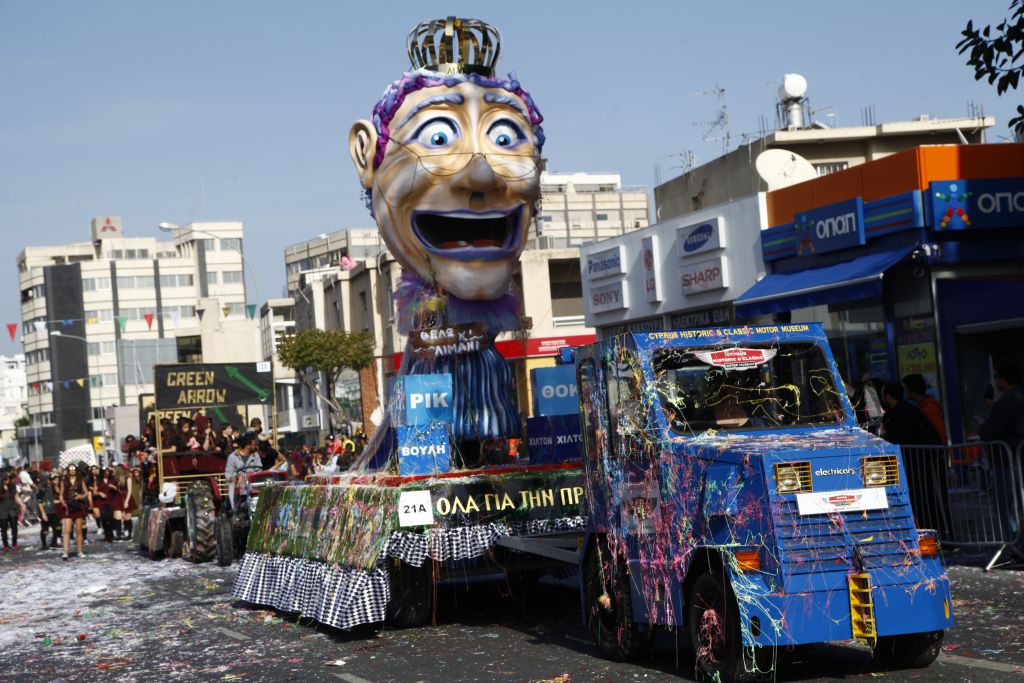 Apart from the carnival, Limassol's main promenade often hosts different celebrations and fairs. Fireworks brighten the sky in the evening. The city is filled with bustle and vibrancy. It's much more exciting here than, for example, in Larnaca or Ayia Napa.
Besides, various exhibitions regularly take place in Limassol, however, you may be disappointed by their scale and implementation. They can hardly be called exhibitions at all. For instance, we haven't seen a single yacht at the yacht exhibition. There were only stands, booklets, and the representatives of companies who sold yachts. Same with the animal exhibition. The few animals that we saw there were dogs belonging to the visitors of the exhibition.
The health and beauty product expo got us down because of the lame participation – no one tried to engage and interest the visitors. The expo was probably a good way for those involved in the industry to make new contacts, but it was a disappointment to us, just keen visitors. We came to a conclusion that the exhibitions held here are dull and too quiet for Cyprus, even insipid. No scale, brightness, and the content of the expos often doesn't live up to expectations. It's neither a show nor a presentation of new trends and technologies. Rather, it's a purely informational event, an offline version of the yellow pages or Google search.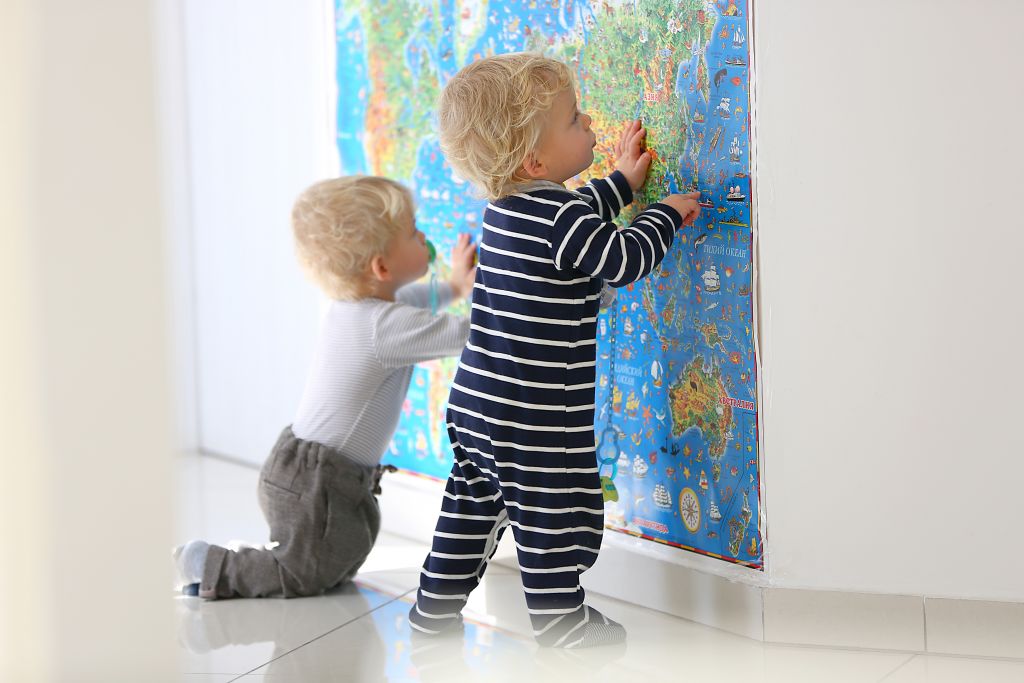 Unlike many other resort cities, Limassol provides up-to-date information on the upcoming events in the city on the Internet. It's very convenient, especially for tourists, as you can always look up the schedule of city entertainments – e.g. the opening of a fair, the time of some theatrical performance or firework show – and plan your leisure time in advance.
Limassol is a theatre capital of Cyprus. There are a couple of theatres where performances and interesting plays regularly take place. Furthermore, special cinemas make broadcasts from the best world theatres – British, Italian, American, French… While watching them, you can almost sense the presence of actors, as if you really were in La Scala, Covent Garden, or Metropolitan Opera.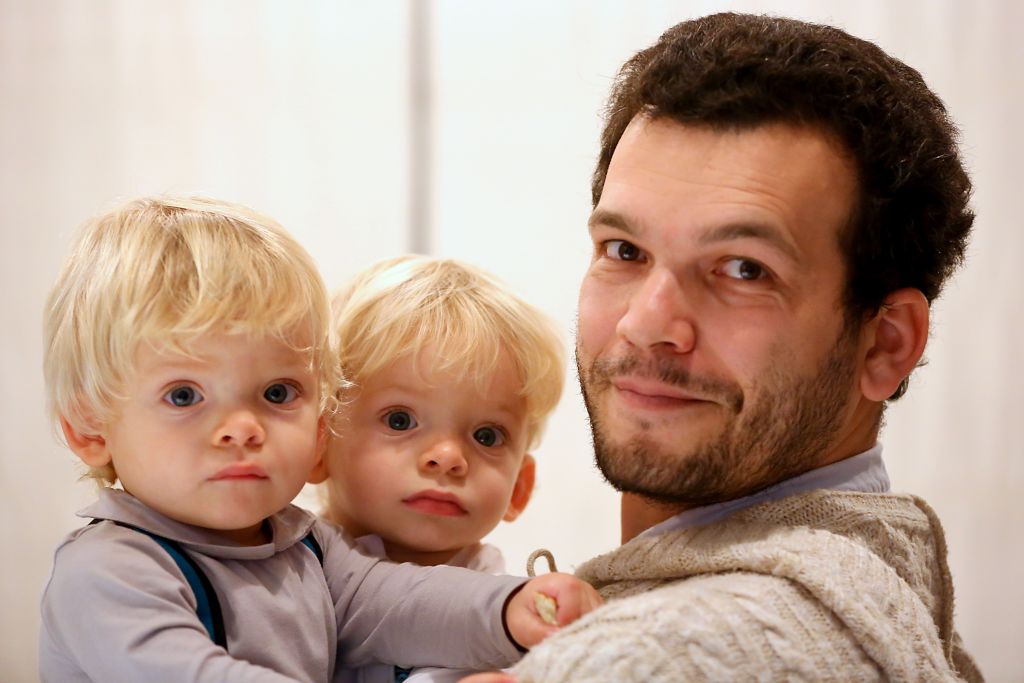 International city and the famous promenade. Limassol. Part 1
Medieval castle, ancient amphitheater and white stone villages. Limassol. Part 3