Our life featured less Limassol than Larnaca where we lived for as many as 18 months. We stayed in Limassol when Helen was pregnant. We visited the city again with our children, but didn't spend much time there. With all the time we spent there, we realized that Limassol is perhaps the most comfortable Cypriot city to live in.
It has a well-developed infrastructure: myriads of shops offering a wide range of goods, a lot of resort areas and great beaches, high-quality service. Limassol is the second largest city on the island in terms of population. It's a resort city that, unlike many other popular holiday destinations, lives a full life not only in summer, but all year round. The city always swarms with tourists from different countries. It's always cheerful and noisy here, and the days are filled with thrilling events.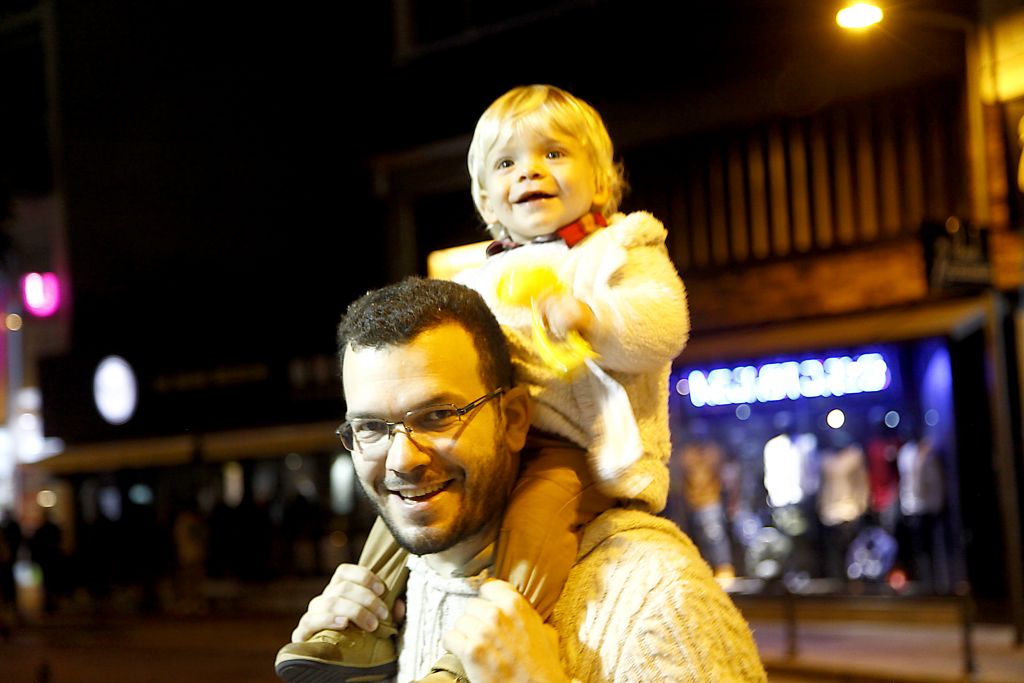 There are a lot of Russian Cypriots in Limassol. There are even areas inhabited by Russians only. Here all signs are in Russian, you can find traditional Russian products and pickled food at the grocery, including, for example, sour cabbage and horseradish served with kholodets (Russian aspic) which Europeans would find quite exotic. No wonder the city is sometimes called Little Moscow.
The Cyprus's invest-two-million-euro-in-the-island-and-get-citizenship policy has attracted quite a few well-to-do citizens from non-European countries to the island in recent years. So, the ethnic make-up of the city is pretty diverse – there are not only a lot of Russians, but also lots of Indians, Filipinos, Bulgarians, Romanians. When compared to Nicosia where the infrastructure and lifestyle are geared towards the natives of the island, Limassol can be described as an international capital of Cyprus, where everyone speaks English, and many speak Russian.
There are many children's playgrounds, which are always full of people.
More than 100,000 people populate the city. In addition, there are always a great number of tourists here, so central streets often get bogged down in traffic jams. However, it's possible to circumvent them using the Larnaca-Limassol-Paphos highway that goes along Limassol and has convenient slip roads leading to all city districts.
Another reason for such heavy traffic is that the locals, Greek Cypriots, are not particularly fond of walking and going anywhere on foot. They prefer to drive everywhere, no matter how short the distance is. Most pedestrians that swarm Limassol streets in the daytime and at night are foreigners. For instance, playgrounds are thronged with foreign kids, and you will often hear foreign speech on the streets. There are lots of Russians – permanent residents as well as tourists. The only nation that has a good chance to surpass Russians in terms of Limassol walkers is Indians that are also very well presented here.
Beaches and Promenade Waterfront
For the most part, the city is located along the seashore that has top-notch beaches. For example, Dasoudi, Governor's Beach, and Santa Barbara are popular both among locals and among tourists.
All beaches are very good, modern, vast, and comfortable. Rows of breakwaters are put in the sea along the whole coast, thanks to which large waves can't approach the shore, so water on the beaches is always calm. All in all, it's very comfortable to swim here. Those who love boating go beyond the stone rows. For example, when it's windy, you can watch sailors fighting bravely with raging waves and splash in completely smooth water by the coast in the meantime.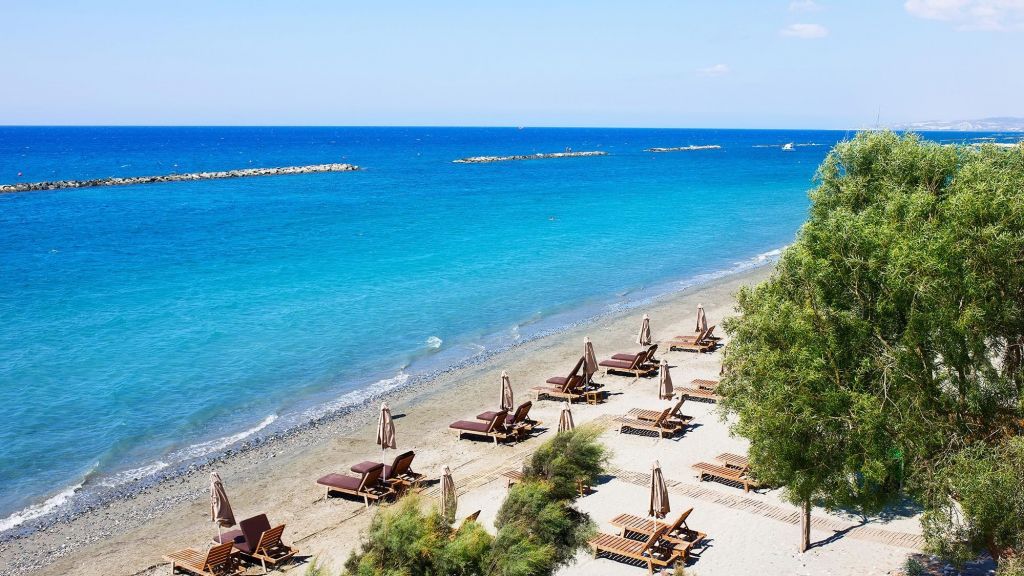 The coast is covered in pebbles and dark grey sand which can't be compared with golden sandy beaches in Ayia Napa. The water is remarkably clean – there are neither jellyfish nor seaweed. However, there's a hazard – sea urchins. It's a scourge of many pebbly beaches in Cyprus, especially in shallow waters and breakwaters. You can easily step on them if you don't look down while walking, and this encounter won't be pleasant either to you or to urchins. Their spines are very fragile and very sharp at the same time, therefore striking your bare foot they break and stay inside. However, it's easy to evade the encounter, as they primarily live around the row of stones in the sea rather than near the beach itself.
The water is very warm. So warm that Helen somehow managed to prolong the bathing season from April to November. The locals are not such passionate sea lovers, so they cease swimming in the middle of September already, when the autumn is coming, and return to the sea in early June, when it's hot enough for swimming. There's even a proverb, "The longer you live in Cyprus, the colder the water is in April."
A wonderful and very varied promenade stretches for many kilometres along the coastline. It's a nicely arranged waterfront called Molos that connects all city beaches. It's sheer pleasure to stroll here. There are playgrounds, shadowy parks with benches letting you relax in the quiet, workout zones, running and bicycle tracks. The space is decorated with sculptures, fountains, fish swimming pools. Local artists organize their vernissages here, and in the evening, numerous lanterns and beautiful mood lighting ignite. There's access to the beach almost everywhere, so you can swim in the sea whenever you feel like it.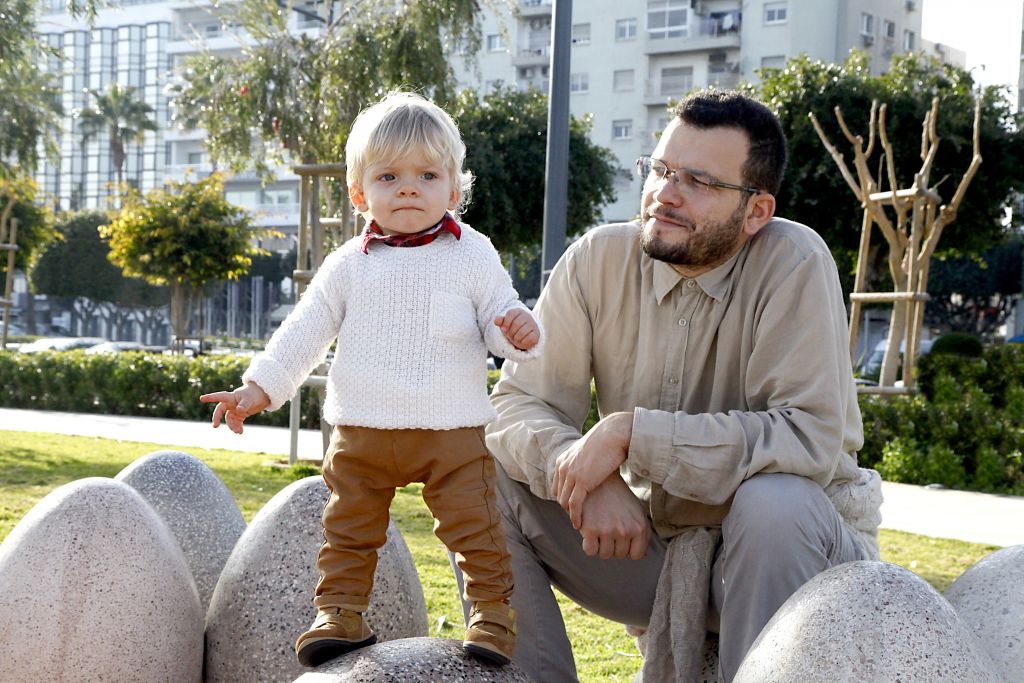 This promenade is perhaps the only place in Cyprus arranged so smartly, modernly, and diversely. Some parts of the waterfront have wooden piers going far into the sea. You can literally walk above the waves. It's especially beautiful and romantic here in autumn, when the wind blows, the waves rage, and you are walking above the sea, while the water, its rampant power, rises struggling to break free through the holes between the boards…
City entertainment, enchanting carnival and restaurants. Limassol. Part 2