Porto is the north capital of Portugal located on a bank of the Douro River emptying into the Atlantic Ocean. It's a port city crammed with picturesque streets, where charming colourful houses with tiled roofs are interlaced with monumental representatives of old architecture.
When we decided to go to Portugal, we knew at once that the cities we should definitely visit during our stay were Lisbon and Porto. These are the largest cities in the country and they are chalk and cheese. Lisbon is a noisy modern capital, while Porto oozes local colour and has a wealth of historic sites (as well as famous port wine and excellent football). Having visited both cities, we were able to get quite an overall picture of the country as a whole.
After spending two weeks in Lisbon, we packed up our stuff and headed for Porto. It took just 3 hours to reach it by train.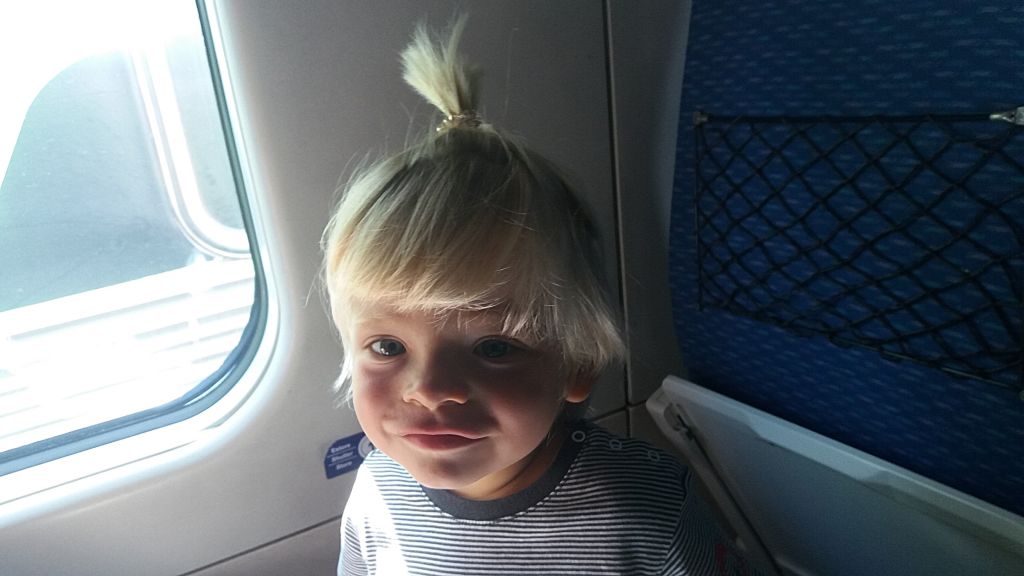 Having arrived at the railway station, we ordered two Uber cars (because one car couldn't possibly accommodate all of us plus our luggage) to get to the flat we had rented, which was located near the historic centre.
When we entered the flat though, our excitement of coming to a new city started to fade. The flat that we had chosen on Airbnb was completely different in reality from the photos published on the website. We expected to see a spacious apartment, but instead, we found ourselves in a tiny dirty flat with pokey rooms, one of which wasn't actually a room at all. Rather, it was a passage between the rooms, where a small bed had been squeezed.
We knew we booked accommodation in the old part of the city, but we couldn't expect anything like that. If we had travelled alone without the babies, we would have probably put up with it and stayed there. We would have been there at night only after all. However, having kids, we have to spend quite a lot of time at home. In this case, the house was not only filthy but also dangerous for our children. There were pieces of furniture with sharp corners everywhere, and it was impossible to move them, as there was just no space for that.
We were stunned and didn't know what to do first, but then just sat on our suitcases and began looking for another flat urgently. Luckily, a suitable apartment nearby had just become available. It was only a five-minute walk from where we were, so we moved in, had a rest and started to explore the city we had dreamt to get to for so many years.
Old Town – Ribeira District
Porto is an ancient city with a long and rich history. Unlike Lisbon, it wasn't destroyed a couple of centuries ago, so it can boast a greater number of old constructions. Rumour has it that some of the houses in the historic centre still stand on the foundations laid as far back as in the Roman times.
The historic centre is represented by the famous district of Ribeira, the heart of which is the Ribeira Square situated on a bank of the Douro. The sett paved square is a "meeting point" of several old narrow streets, where houses are located so close by that it seems they are jammed onto one another when you look at the place from the opposite bank.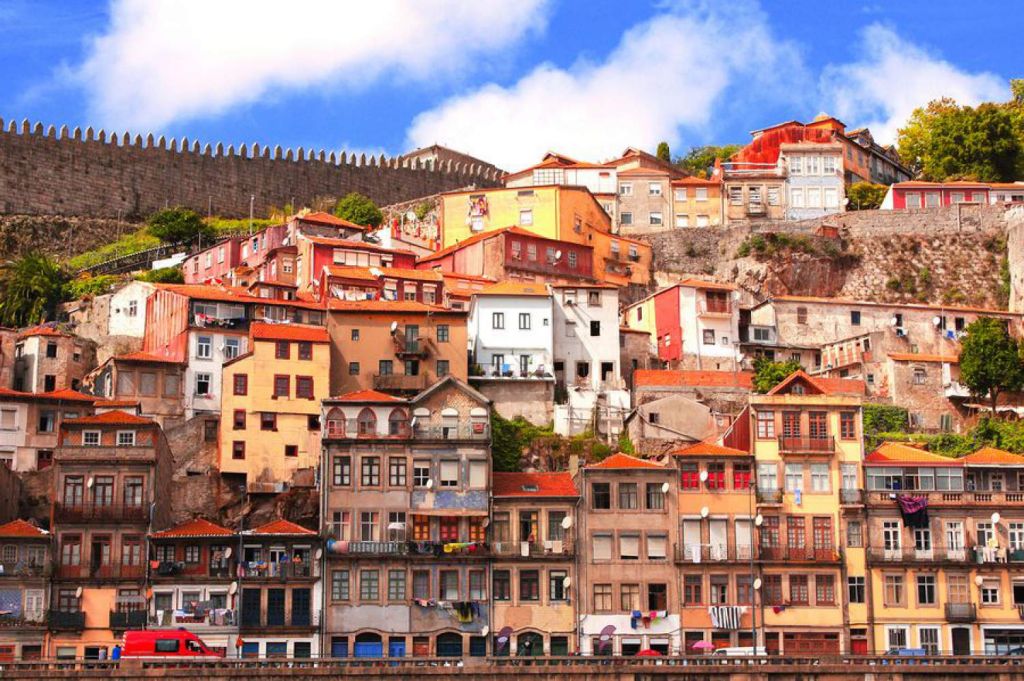 There are countless restaurants on the square and neighbouring streets. It's one of the most popular places both among tourists and local citizens, who also enjoy walking around here. The square has a splendid view of the river and the most famous bridge in the city – the double-deck Luís I Bridge.
Furthermore, an interesting fountain in the form of a large bronze cube with bronze seagulls sitting on it is situated here. By the way, a gull is one of the symbols and distinctive features of the city. There are myriads of them here, and they can be heard from early morning till late evening. We travel a lot, but haven't seen so many gulls in any other city in the world.
Walking Around the City
Like Lisbon, Porto is located in a hilly area. The centre is situated in the lowland adjacent to the coastline. The flat we stayed in was situated higher, between the old tourist district and the new residential one with large quarters, blocks of flats, and lots of shops. Unlike many other cities where all fun is concentrated in the city centre while residential areas are usually dull, Porto has something interesting to offer everywhere.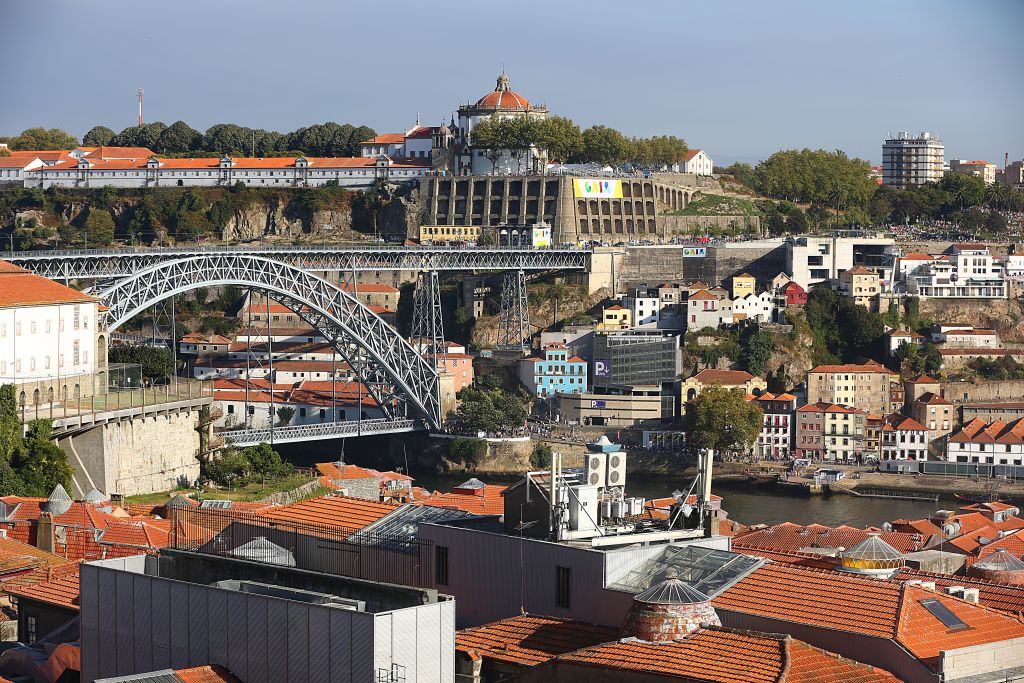 The "modern" part of the city has large avenues, squares, landmarks, and huge parks, so it was always nice and interesting for us to stroll there. The advantage of these districts is that they are not as cramped (in a lovely way, but still) as the historic centre of Porto. Instead, they are broad and spacious.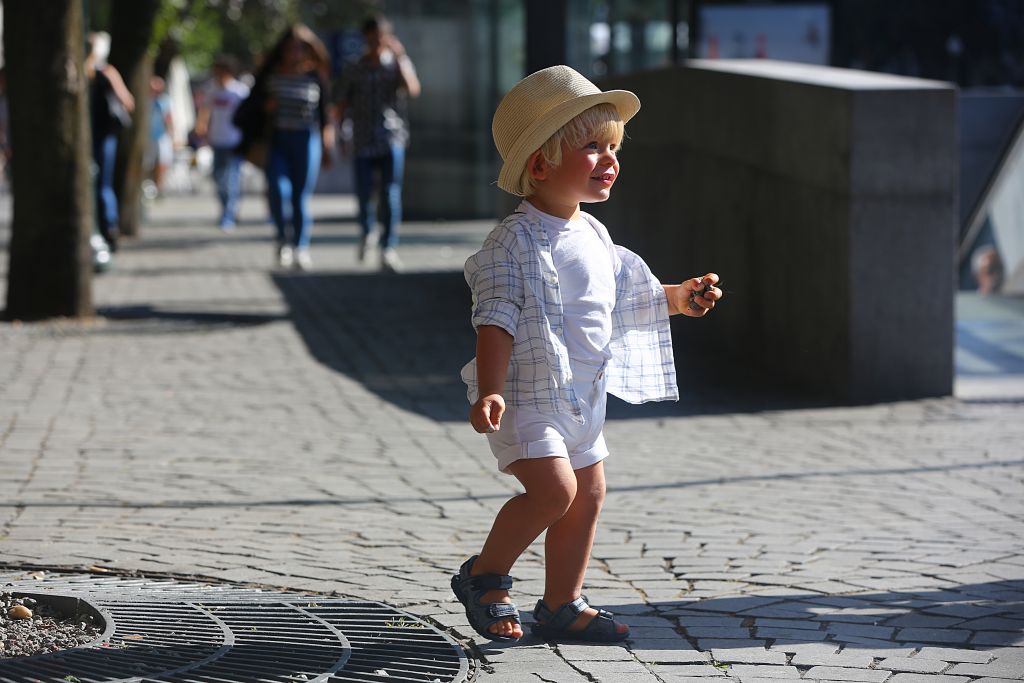 Of course, we walked a lot around the Old Town as well enjoying the things that attract so many tourists to the city – colourful azulejo-clad houses and tangles of narrow streets that you can easily get lost in. There were a couple of times during our walks when we suddenly realized (although we always had Google Maps on us) that we got somewhere completely different from where we intended to. That the street we needed was literally just two quarters away, but we had to spend about half an hour to get there. Because buildings on the old streets stand side by side and there's simply no way to take a shortcut by slipping between them.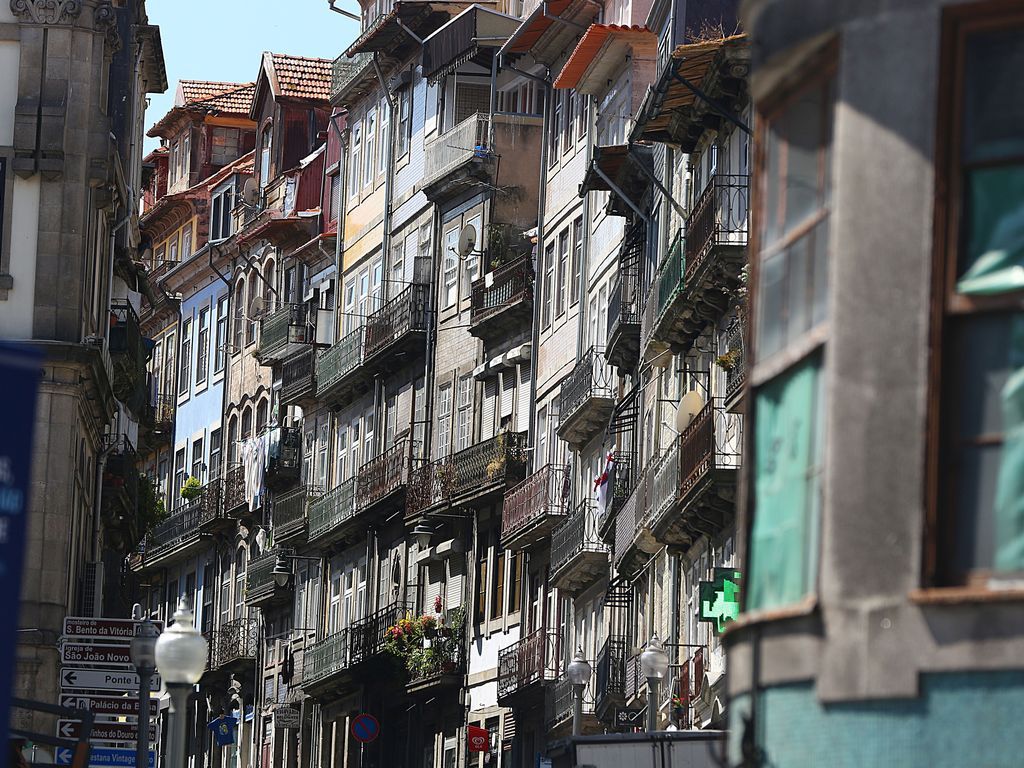 Like Lisbon, Porto is quite hilly, so our walks with a pram often turned into a real workout. Some slopes are very steep. Sometimes going up and pulling a pram in front of us, we suddenly realized that the slope we were ascending had an angle of almost 45 degrees. It was quite an exercise.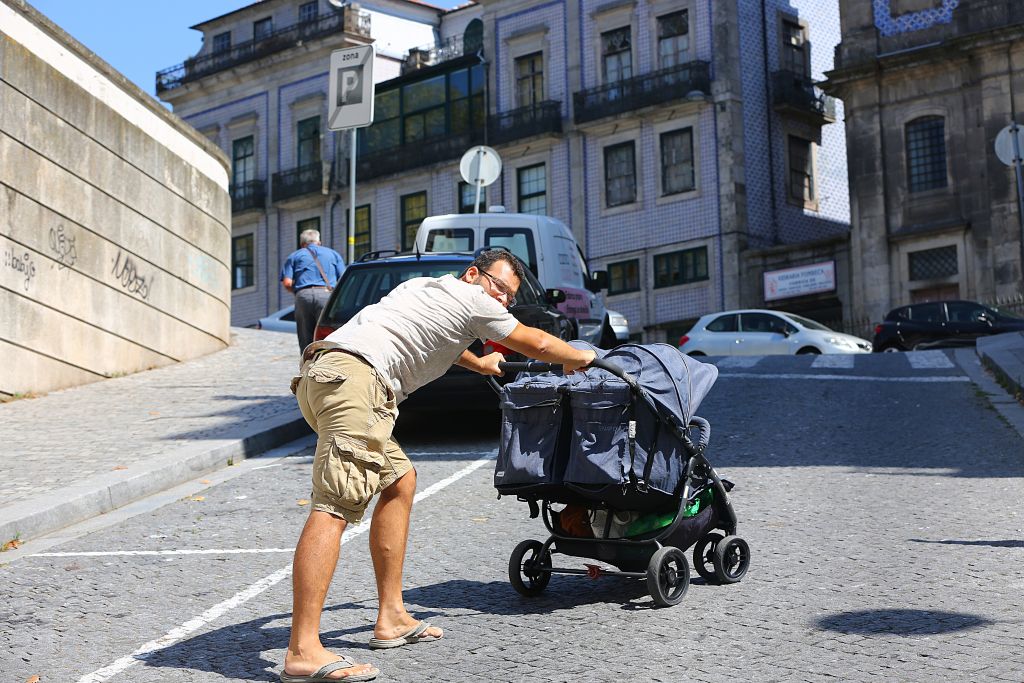 Our babysitter was still with us. She helped us with the babies, kept an eye on them at night and in those rare cases when the two of us went somewhere together without the kids. She found our rhythm of exploring new places, absorbing new feelings and pieces of knowledge, the crazy tempo we got used to after so many years of travelling a bit tiring. So we usually went for walks and explored the city without her, while she was doing what she liked or was just relaxing.
Wonders of Architecture and Town Hall
Architecturally, Porto is considered to be one of the most beautiful cities in Europe. The colourful azulejo-clad facades of houses (there's no other city that has so many painted tiles), numerous remarkable old and modern landmarks certainly take first-time tourists' breath away. This magnificence just can't leave unmoved.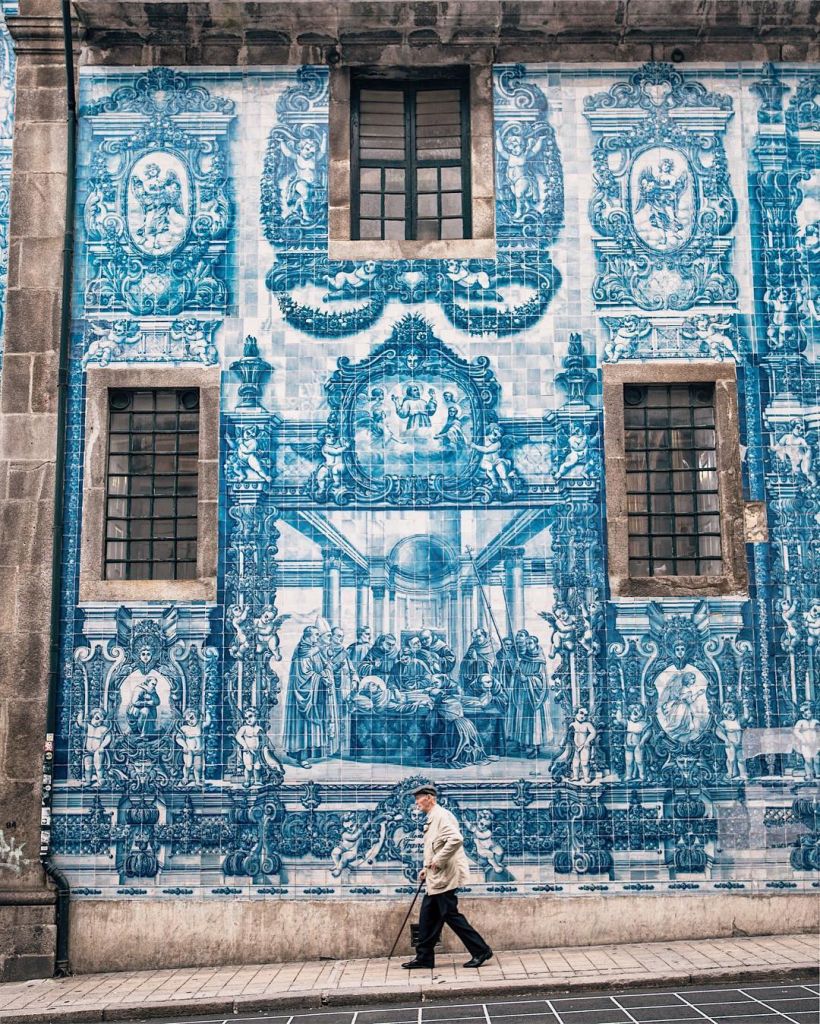 The city hall is one of the most remarkable and "photogenic" constructions. The carved quasi-old municipal building is located in the heart of the city. It was built in the early 20th century but looks several centuries older. The facade has a curious feature – windows of different shapes. There are round, rectangular, and arch ones. The city hall is decorated with a formidable clock tower.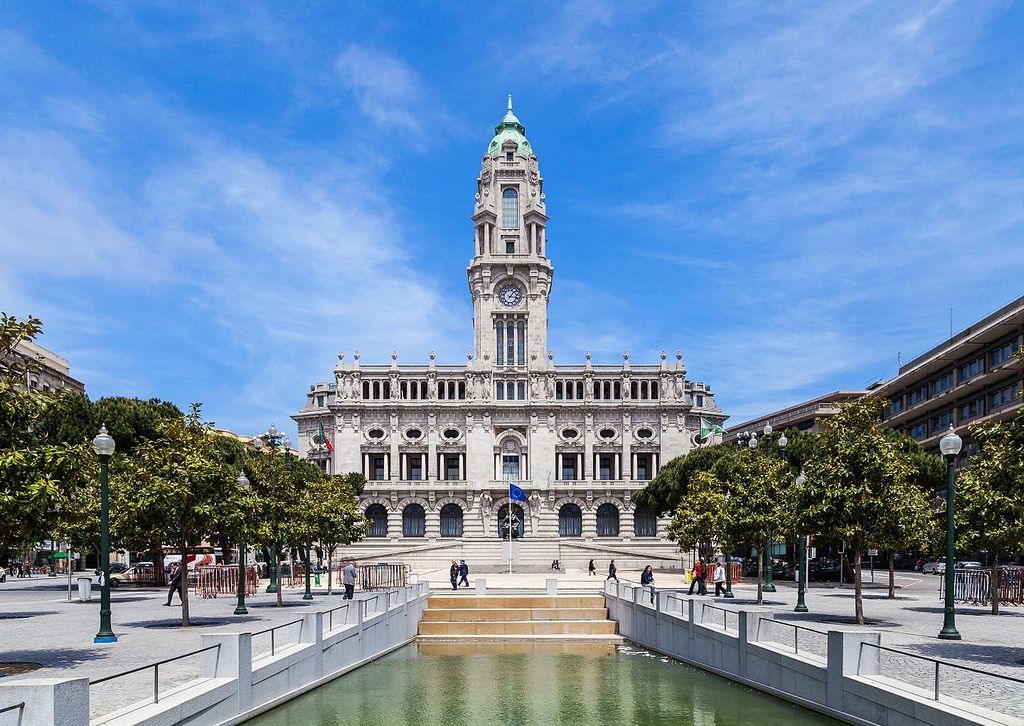 There's an observation deck on top of it, which you can go up to to view the city centre from a height of 70 metres. However, keep in mind that you'll have to ascend a narrow staircase with 180 stairs.
Evening walk near the city hall