Lello Bookstore
Visiting Porto, we certainly couldn't help dropping into the famous Lello Bookstore. Not only is it famous due to its connection to the creation of the Harry Potter books, but also because it's one of the oldest bookshops in the country.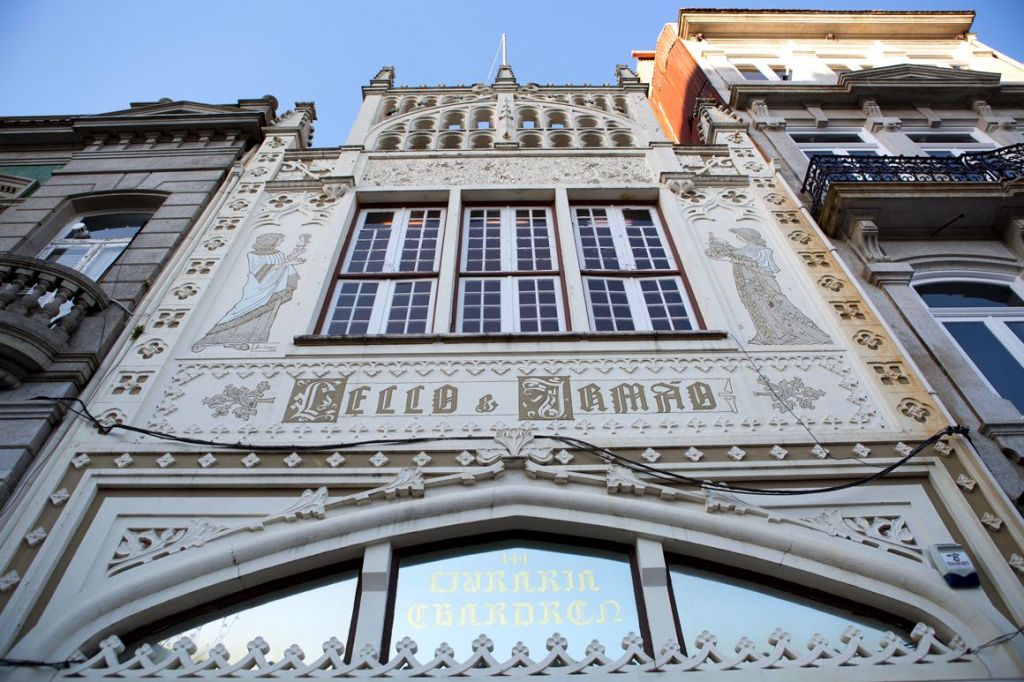 A magnificent facade, sophisticated interior design, a bright-red staircase, pelmets, a coloured stained glass ceiling… It's a very impressive place, but we expected something different. From our point of view, a bookshop or a library is an area of total silence and reverence for books. It's different here. Almost every tourist considers it necessary to visit Lello, so it's always packed with people. In fact, there are so many people that it's sometimes really hard just to move around the shop, to say nothing of taking a photo of something interesting, which is not possible at all.
Satellite City, Monastery, and Port Wine
Like Lisbon, Porto is situated on a bank of a large river, over which several bridges are built – the world-renowned Luís I Bridge starting right from the Old Town, the Infante Dom Henrique Bridge (a highway bridge), the Maria Pia Bridge (an old railway bridge that is out of service now), and the Ponte de São João that replaced the latter one. There are two more highway bridges: the Freixo Bridge (Ponte do Freixo) and the Arrábida Bridge (Ponte de Arrábida).
Despite the common perception, Porto occupies the right bank of the river only, while the opposite one is occupied by another municipality – a satellite city of Vila Nova de Gaia. That's where the vast majority of wineries making the famous port wine are situated.
Vila Nova de Gaia is an interesting place similar to Porto in the atmosphere and the way of life, but also having its own one-of-a-kind features. There are monuments, cultural landmarks, churches, monasteries. For instance, there's the Monastery of Serra do Pilar by the river built in the 16th century. Like many other similar buildings, it's located on an elevation almost opposite the district of Ribeira. There's an observation point near the monastery that has a fabulous view of the river, sunsets, the lace Luís I Bridge, and colourful houses in the historic centre of Porto.
Nightlife, Street Musicians and AeroFest
Porto's nightlife is worthy of a special mention. The cultural centre and riverfront seem to come alive in the evening. Tourists are walking admiring the beautifully illuminated buildings and bridges; the streets and riverfront get filled with various performers – fire performers, magicians, puppeteers, pantomime masters, live sculptures, dancers, and, of course, street musicians.
Some of the performances were so good that we remembered them for a long time. Sometimes we even chose the route for an evening walk so that we could watch the performances of the musicians that we and our children especially liked again.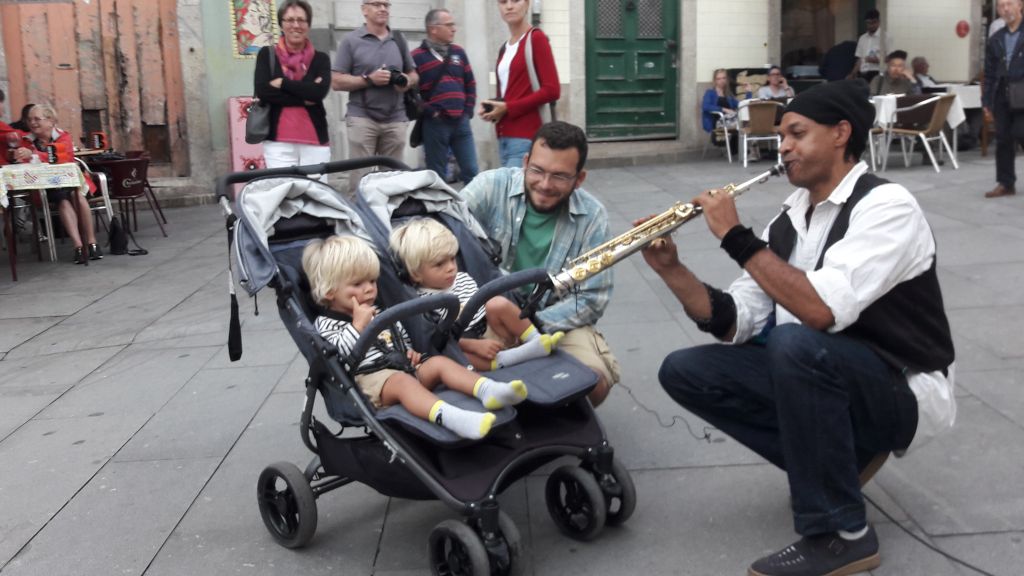 An air show took place on one of the days we stayed in the city. We didn't know about it, so we were confused when we were woken up by an increasing hum. As soon as we found out what it was, we went for a walk.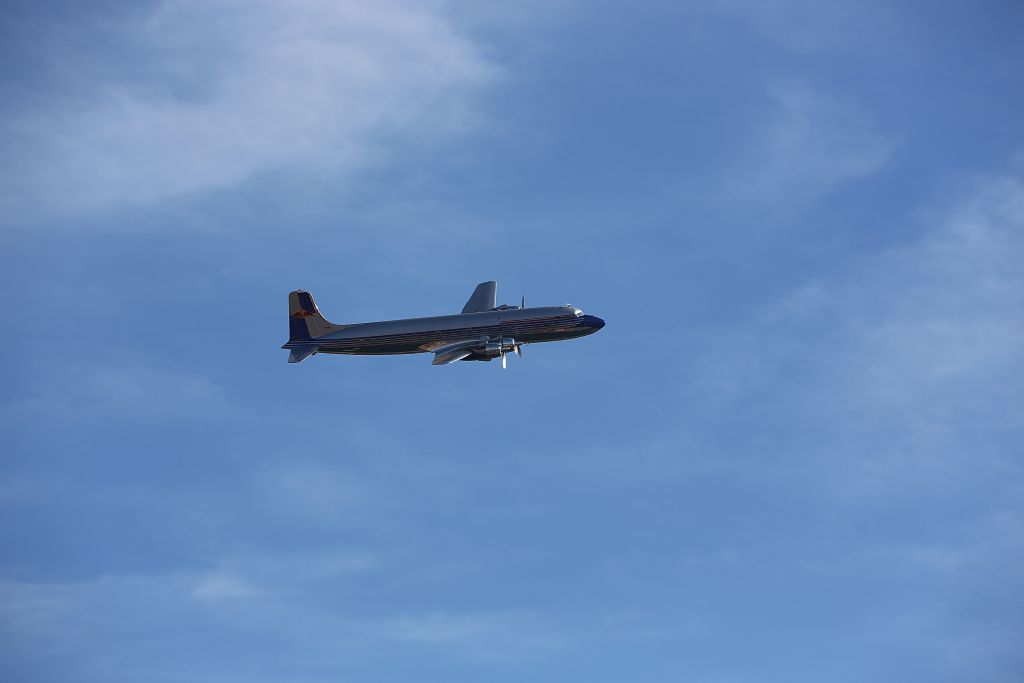 We were watching the air show from the other bank, from the observation deck. Sport, military, and old aircraft were demonstrated one by one.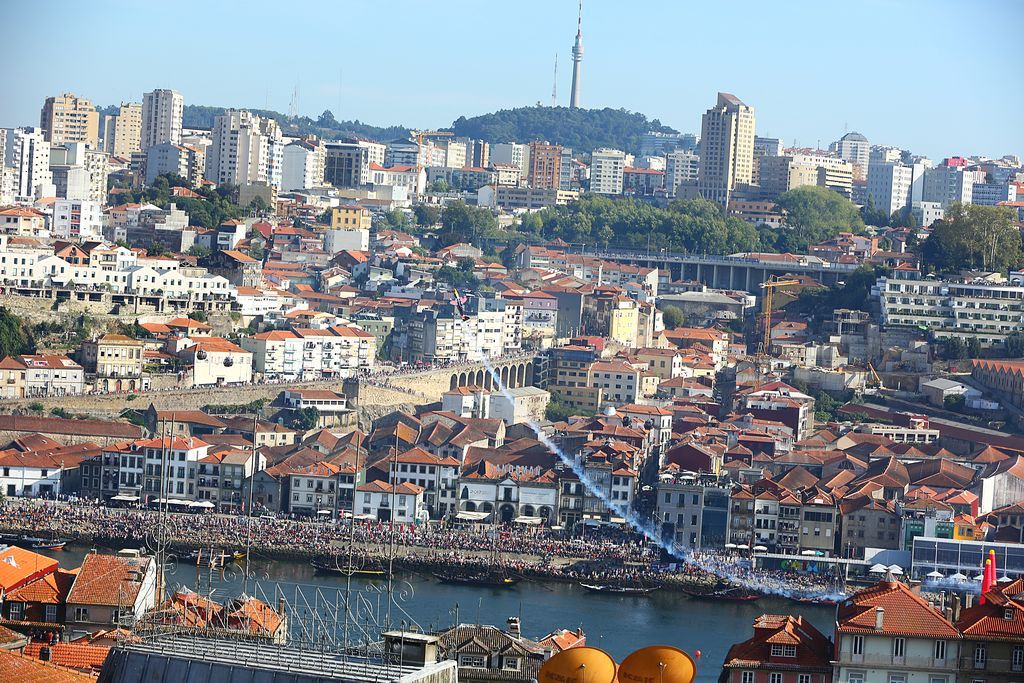 It was so noisy and lively around that the boys, who watched the show with enthusiasm and enjoyment first, quickly got tired and started to cry. Thus, we had to go down from the viewpoint and continue our walk.
Restaurants
Before our trip to Porto, we, as usual, studied the restaurants on TripAdvisor to choose a couple of ones with good reviews that would be convenient to have lunch and dinner at. We were truly amazed when we found that all of the restaurants were fully booked for several days ahead. It was quite surprising as summer was coming to an end, and there were much fewer tourists in the city. We phoned once to book a table for the evening of the following day in one of the restaurants having lots of excellent reviews. A polite manager replied that it's possible to book a table, but only in a week.
We certainly managed to get to some of the places we had planned to visit. Other times, however, having come to a restaurant marked on the map, we discovered that there were no free tables and they wouldn't come up soon. So all we could do was to view the restaurant from the outside and move on to find another place where we could eat.
Weather and Beaches
We arrived in Porto at the very end of August, and it was already rather chilly here, and the evenings were even cold. We were chilled to the bone a couple of times. Having lived in Cyprus for a long time, we weren't ready for such weather. Packing up our stuff, we took almost no warm clothes, because we were not going to "leave summer". After several days here, we realized that warm jackets would really come in handy during evening walks around Porto at this time of year. Because the beginning of September is the beginning of autumn here already.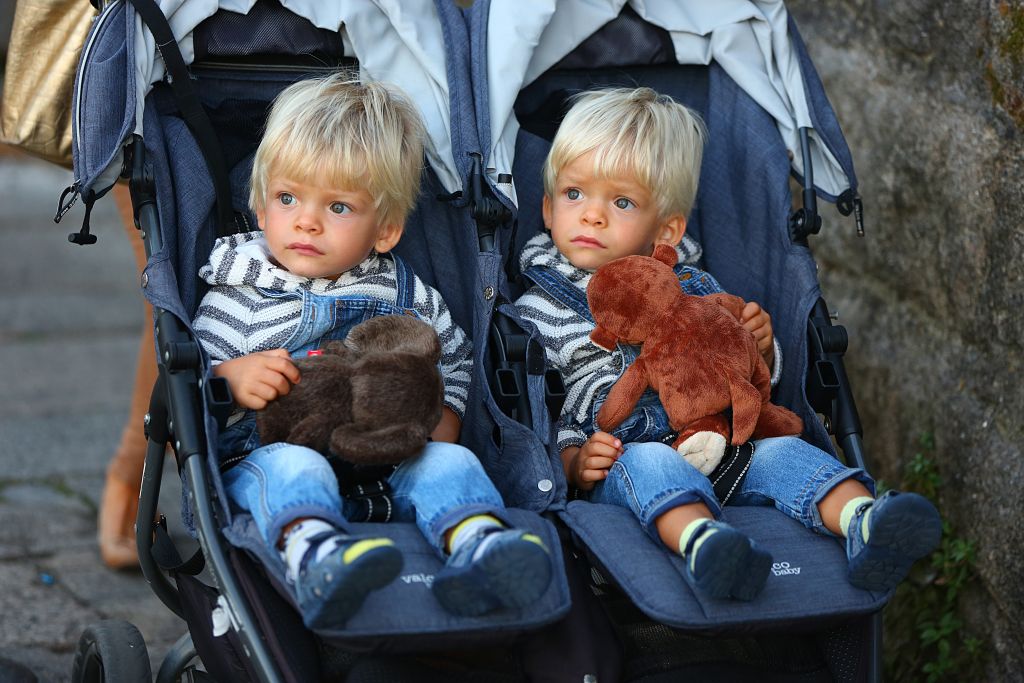 Несмотря на такую почти экстремальную для нас погоду, в один из солнечных дней мы решили все-таки выбраться на побережье океана. Вызвали такси и поехали на противоположный берег. Там, неподалеку от района Лавадорес, есть широкая и длинная песчаная коса, уходящая в океан. Купающихся людей было совсем мало, в основном посетители пляжа загорали.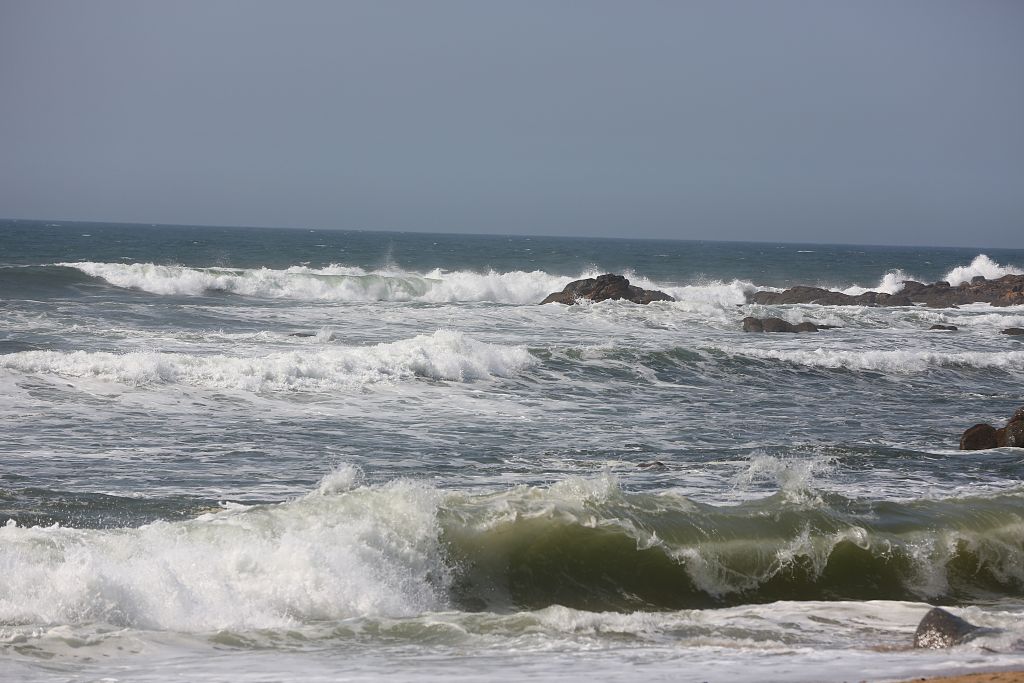 Despite the extreme weather, we decided to go to the ocean coast on one of the days. We took a taxi and went to the opposite bank. There's a wide long sandspit going into the ocean in the vicinity of the district of Lavadores. Only a few people were swimming, while most of the beach visitors were sunbathing. Here, we discovered a trick used by those who love sunbathing on north Portuguese beaches. They don't use umbrellas or tents. Instead, they bring special low folding screens. They are fixed on sand and protect a person from a strong and rather cold wind letting them enjoy the warm rays of sunshine.
Porto left a great impression on us. It's an incredibly beautiful city where people are very friendly, so we decided we would definitely come back one day!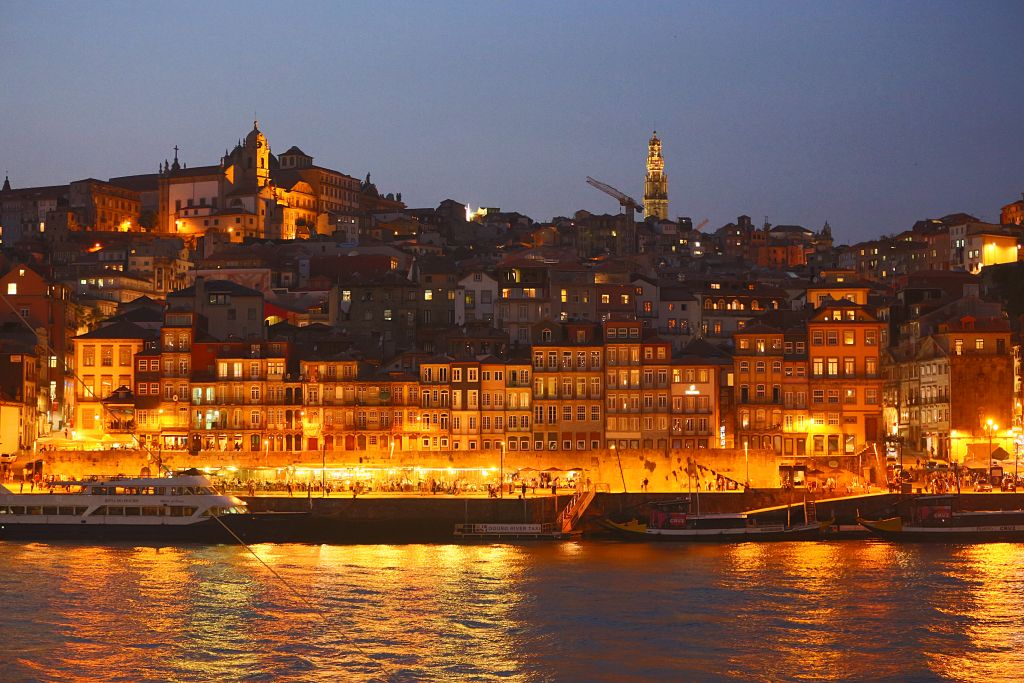 The next destination within our express journey around autumn Europe was Madrid which we will tell you about in the next post.