Restaurants with Kids
While walking around these three small towns, we used to drop in some cafes and restaurants. We visited some of them only once and were disappointed with the quality of food. However, others became our favourite spots.
We enjoyed unparalleled Lebanese and Syrian restaurants, run by resourceful refugees, immigrants from the Middle East. We were impressed by the charm of those places, due to mystical atmosphere inside. The restaurants offer Eastern cuisine which is incredibly delicious. We hadn't eaten anything like that before. When you're inside the restaurant, you feel as if you were somewhere in Lebanon or in a folktale of the Thousand Nights and a Night rather than in the Cypriot town of Ayia Napa. In our opinion, the best restaurant of such kind is Zaatar, where the combination of the perfect taste of dishes and charming mystical atmosphere produce a wonderful result.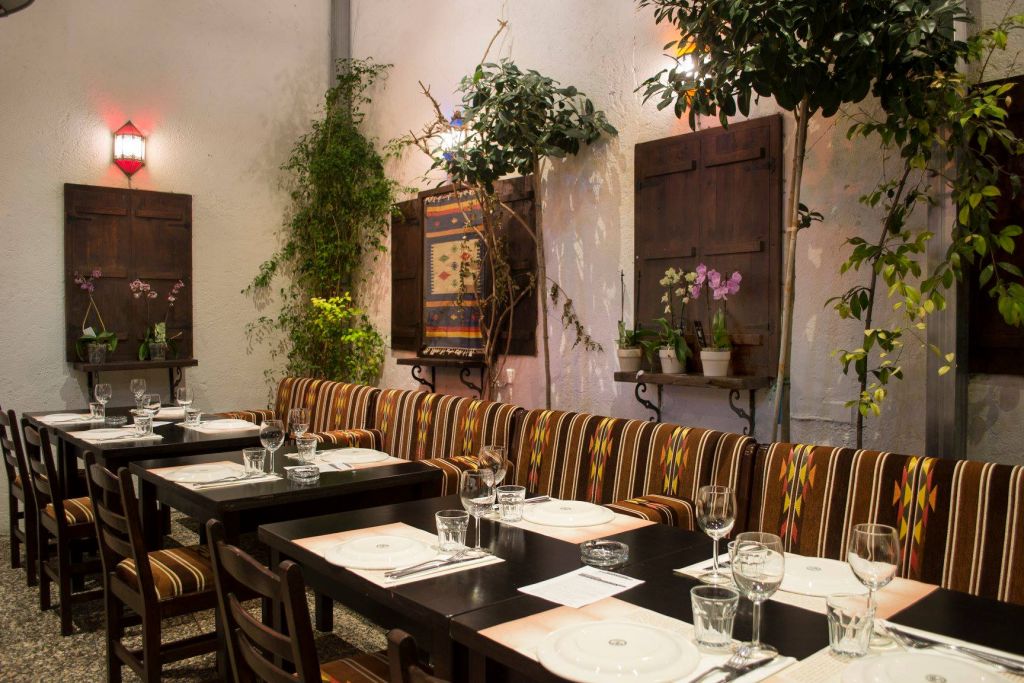 But there are not only Middle Eastern restaurants in Ayia Napa. You can also find some glamorous high-fashion restaurants here. These are Sage and Light House. The latter is located high in the sky – on the very top of a luxurious five-star hotel. It's a splendid place with glass, black furniture, glittering crystals everywhere. The interior looks futuristic, a bit too pretentious. Of course, such luxury costs a pretty penny – the dishes here are much more expensive than in other restaurants. But man! It's unlikely you will find such a diverse menu somewhere else! It's like a real fusion combining Cypriot, Italian, and Japanese cuisines. In short, it's a mix of everything in elegant surroundings.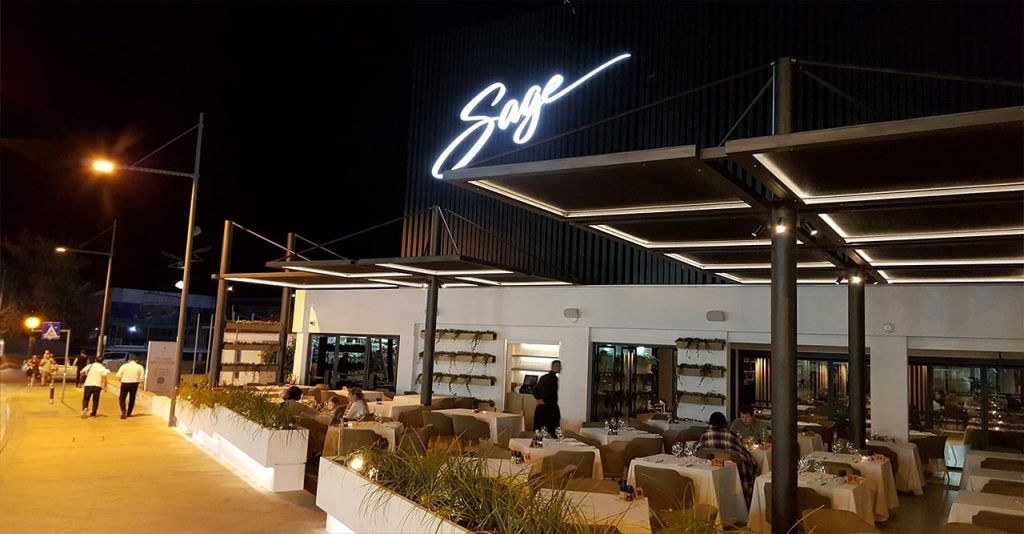 Right opposite the Sage restaurant, there's a nice Liquid cafe. It's a cosy place with very friendly waiters and generous portions. We remembered its magnificent desserts that were very tasty and beautifully decorated.
Talking about yummies, we can't help mentioning the Zorpas bakery chain. They can be found in each Cypriot city, and they're really a must-visit place. We've never tasted more delicious desserts and pastry on the island than those from Zorpas.
Monastery and Nightlife on the Seashore
Ayia Napa is the most cheerful club region in Cyprus. There's an area in the centre of the town full of bars, discos, clubs, going one by one! Music thunders here all night long. By the way, it's Ayia Napa that was the main disco centre for the whole Europe until the middle of 2000s. After that, Ibiza have taken its place.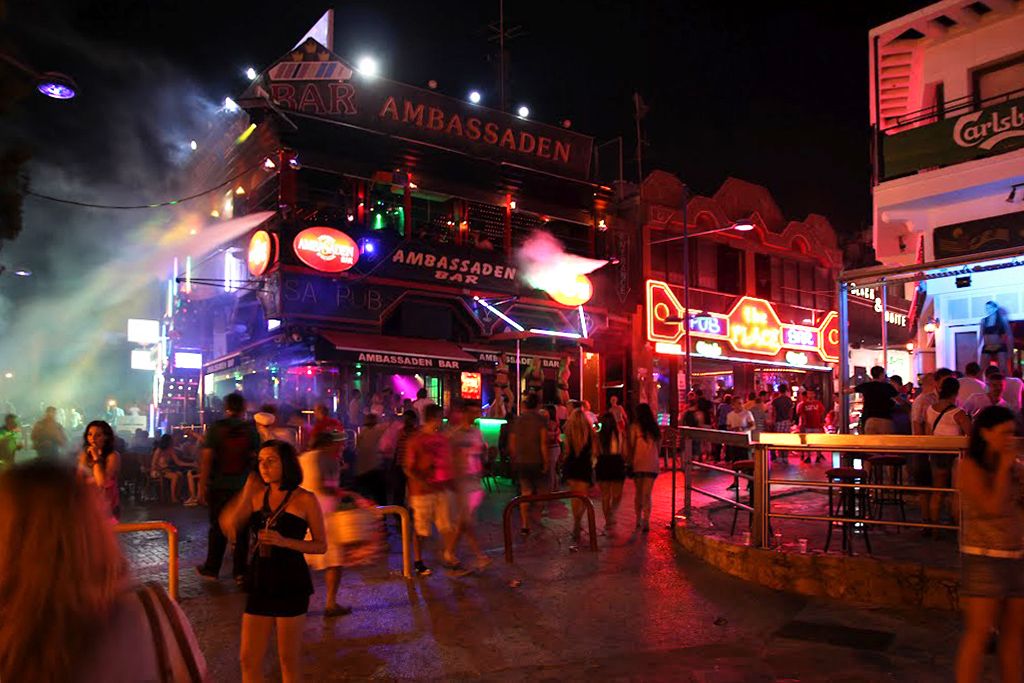 When you come here, you forget that it's an ancient town that was built in the forest around the namesake monastery. Everything glitters, roars, sparkles here. The town pulses with modern life. The youth dances and parties from dusk till dawn, visiting dozens of clubs over one night, among which there are plain ones, where entrance is free and 80s music is playing, as well as fashionable ones with strict security guards, expensive menu, and famous DJs.
Walking, meeting new places and new people is a great opportunity to expand the horizons of the kids
The bar street (also known as club quarter) is situated in the centre of Ayia Napa and starts right from the walls of the monastery thanks to which the town was founded. It's one of the few monasteries that, despite the old age, have remained almost intact.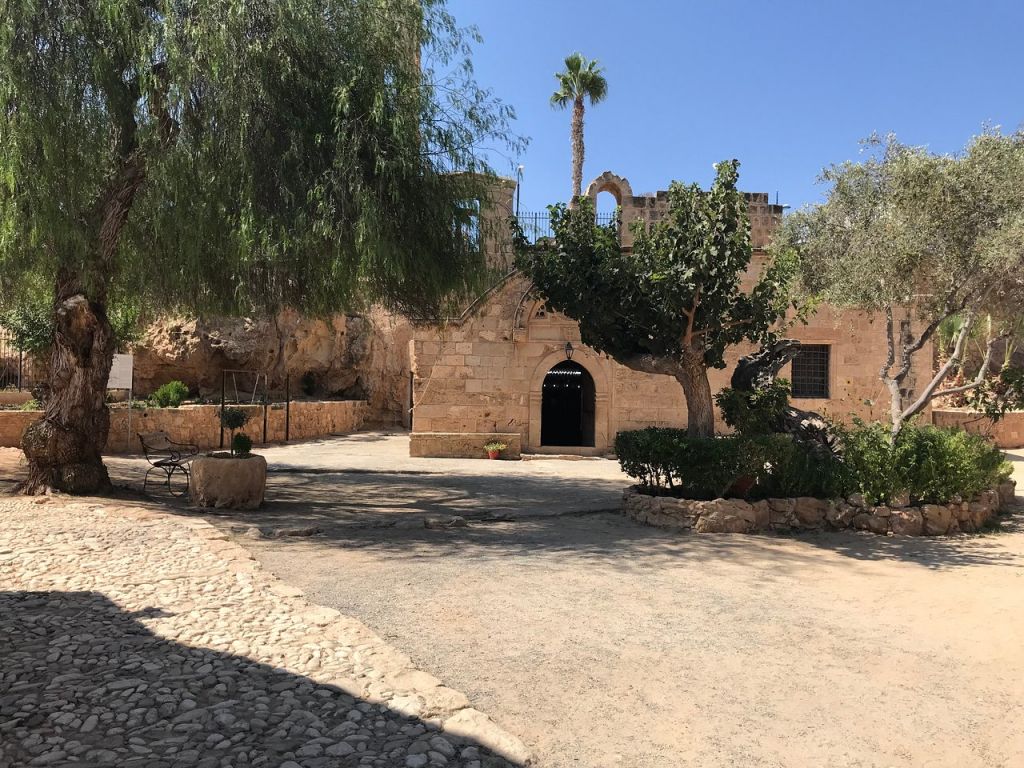 The monastery complex was founded on the place where, according to legend, one hunter miraculously found a wonderworking icon hidden from enemies of Christianity in the cave. First, a church was constructed in the cave, and then it was turned into a monastery in the 15th century. In the beginning, it was a monastery, then a convent, then a monastery again. Later it was abandoned, then renovated, and now it's a museum of architecture and religion – the pride of the region.
A huge 500-year fig tree grows by the southern entrance to the monastery. Each of its branches is like a separate large tree. The giant leaves an indelible impression on visitors and has been glorified by poets and writers who visited the place.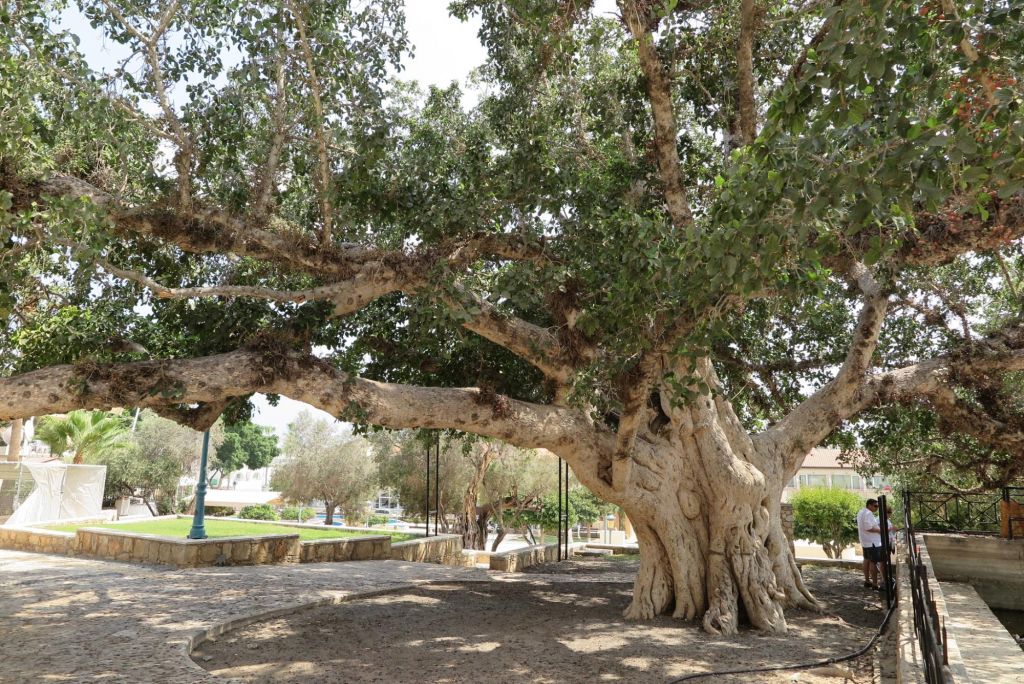 The monastery has been closed for a long time, and it's not going to be reopened. One of the reasons for that is the noisy club district in the neighbourhood. All regular services are held in a large church situated nearby, just 50 metres away from the museum monastery. It's the main church in Ayia Napa – Panagia Church – built in 1994. It's a very beautiful building with a contemporary design and a bell tower, which has an adjacent stone wall with an iconostasis.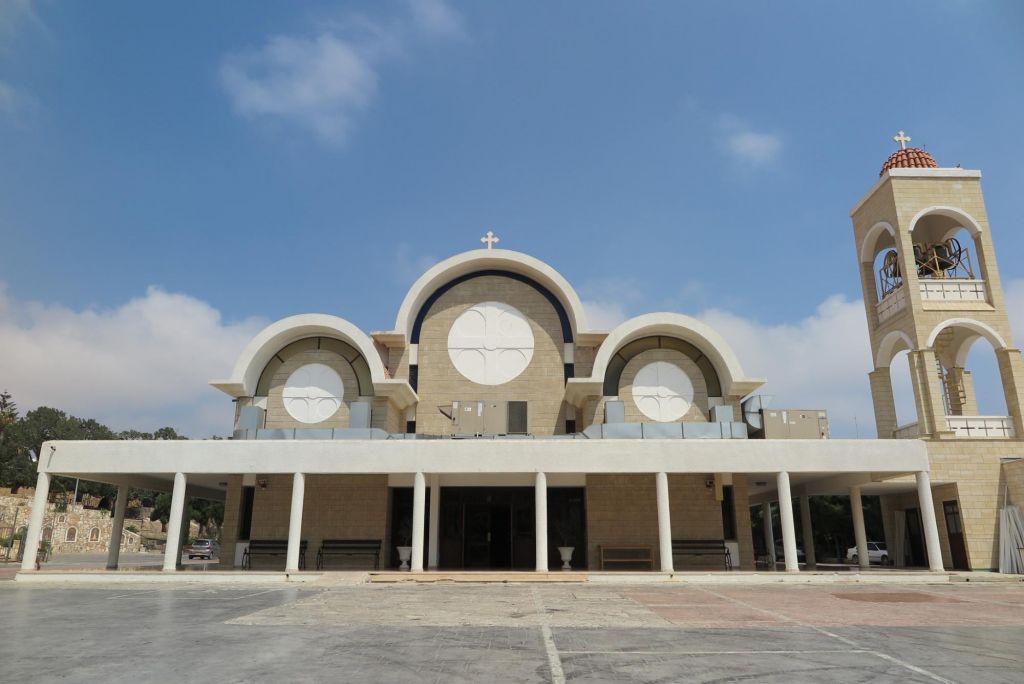 We used to walk there quite often with Michael Jr and Robert. We usually went to Ayia Napa straight after a daytime sleep. We swam, dropped in the church, where noises, smells, whispers, and a mysterious atmosphere gripped their attention. After that, we visited the Luna Park situated nearby and ended the evening with a walk along the Bar Street where everything glitters and sparkles with neon, buzzes with noises, laughter, and amusement. Our boys got an incredible number of impressions and diverse emotions.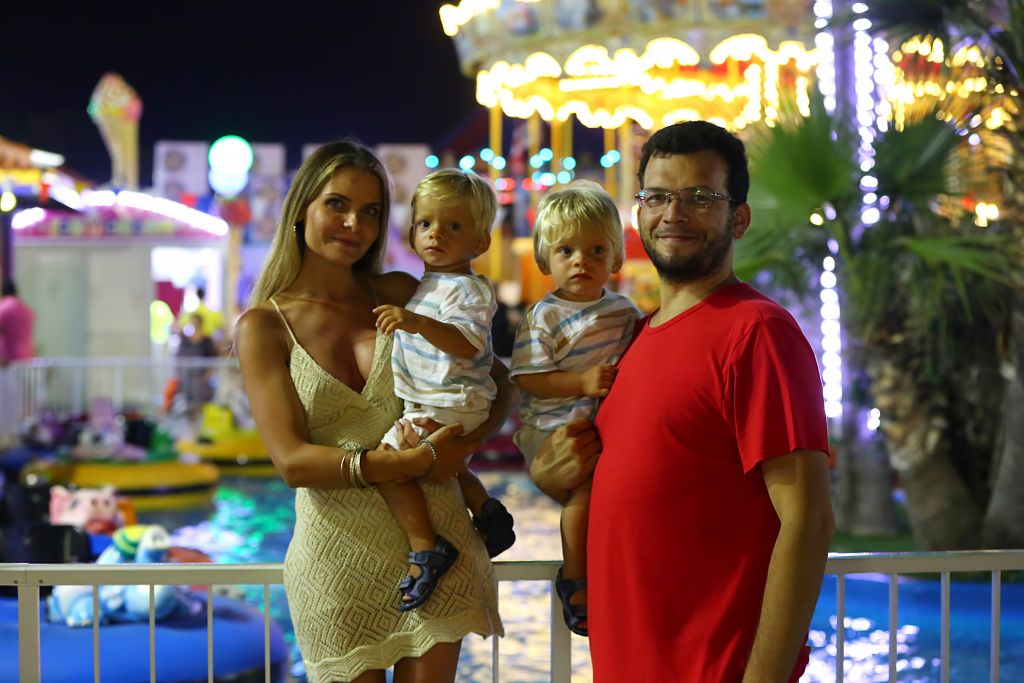 The Ayia Napa region has become one of our favourite places for walks and rest with Michael Jr and Robert. It's an amazingly beautiful resort area with all necessary facilities, lots of entertainments and magnificent landmarks. Both adults and children can always find something interesting here. We've been there many times and will definitely come back a dozen times more, as you can endlessly savour the place, local sea scenery and beauty regardless of the season.
Beaches, a chapel in the rock and a white church on the shore – Ayia Napa. Part 1
Promenades, the bridge of love and our favorite fish tavern – Ayia Napa. Part 2