Walks with Kids
The first thing we do coming to a new city is walking along the streets to get a taste of it, feel its spirit and atmosphere. After that, we switch to other things such as visiting museums, concerts, performances, and so on.
That's why we spent a couple of days before and after Christmas strolling around Vienna and exploring it in every detail.
Wherever we came, people smiled at our babies and said how adorable they were. It's all because before the trip we bought them warm winter romper suits that looked like white polar bears.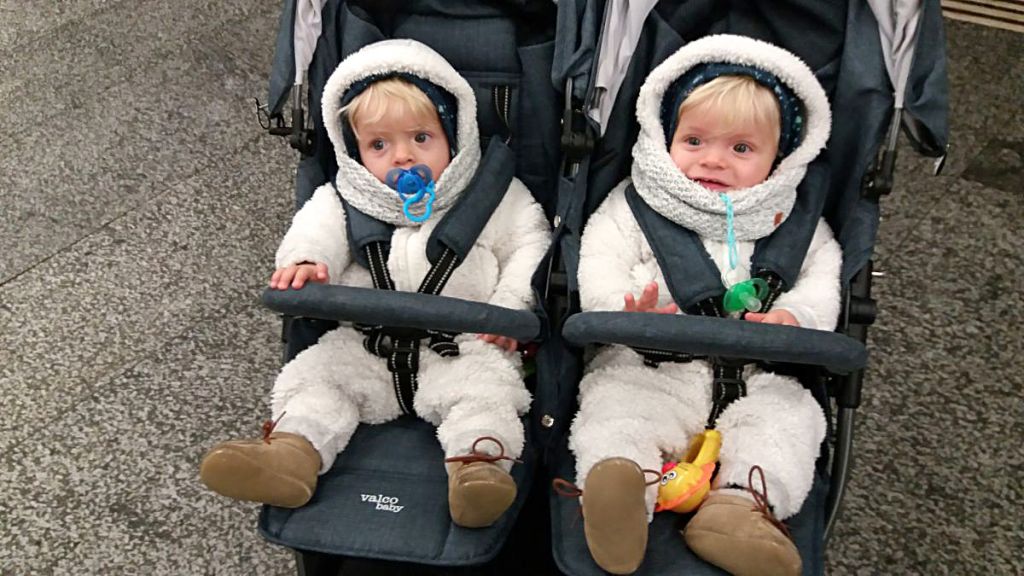 Apart from that, we had to wrap them before every walk, as we were afraid that they could get ill due to a rapid change of climate. So they looked very cute during our walks. Only their eyes and cheeks peeped out from the hat and the scarf.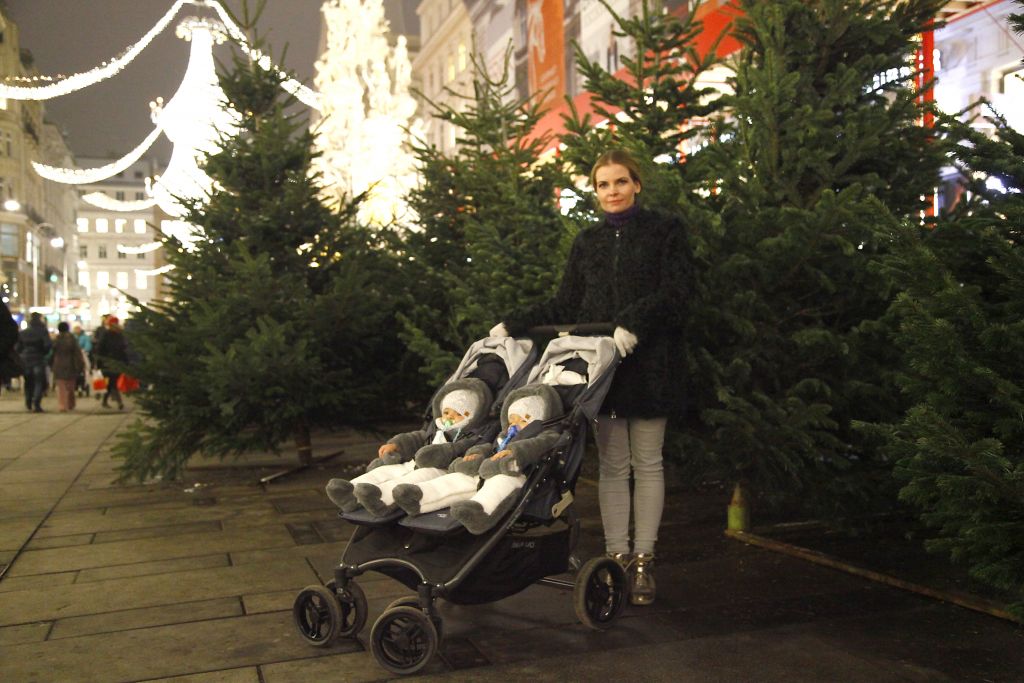 Wrapping them before going out was not an easy task. It was very emotional. The children were not used to so many warm clothes that limited their movements, so they started to wail and freaked out once they saw a hat in our hands. They knew that we were going to dress and wrap them up so they crawled away very quickly (they couldn't walk yet). When we finally were able to catch them and begin dressing them up, they started to shout and cry. Eventually all this torrent of emotions tired them out and they ended up falling asleep, so we often went walking while they were sleeping in the pram.
But when we came back home and could finally take all the layers of clothes off them, the boys were over the moon. They had fun, laughed, ran around, and played – they could move freely and without any restrictions again!
While travelling and strolling around new cities, we always try to pay the boys' attention to interesting places, landmarks, get them to see as much as possible, and encourage them to socialize with other people.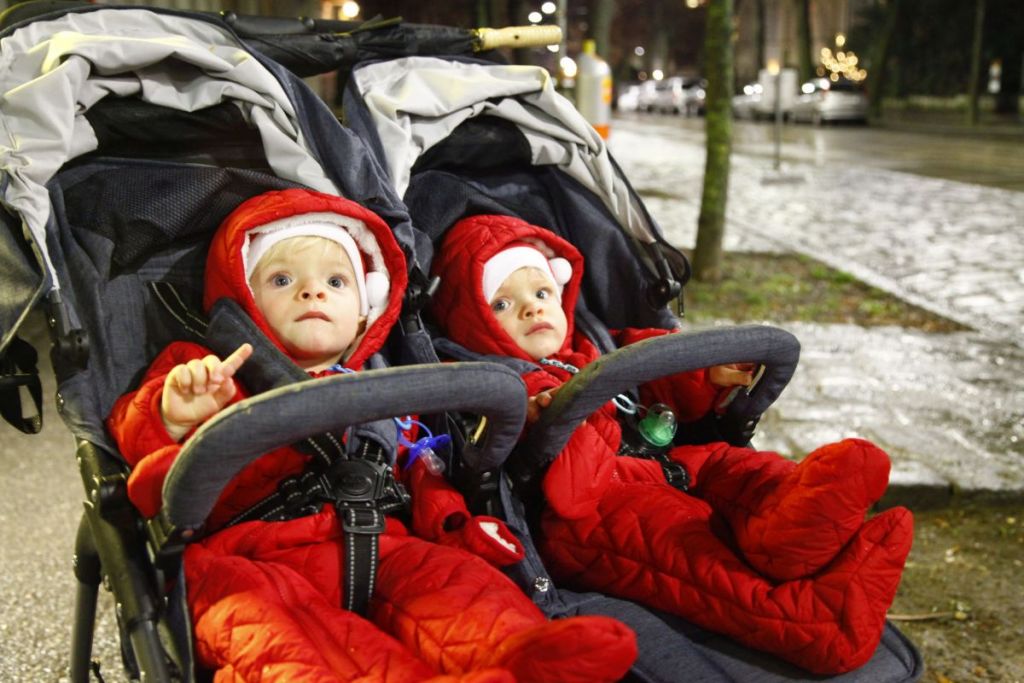 We don't want them to travel across the world passively without noticing anything around. We show them interesting places, tell them some curious facts, and draw their attention to certain things so that at least something would stay in their minds. Thus, we make our walks as interactive as possible, which affects their mental and spiritual development positively.
Vienna was full of street musicians during Christmastime, which surprised Michael Jr and Robert greatly. They surely saw them in Cyprus, but it was much more spectacular here. A lot of people played classical instruments – guitars, violins, wind instruments. We even came across orchestras several times! The boys were thrilled and reacted to these street musical performances lively, which let us show them how different instruments look and sound – they had seen them only on pictures and heard only in recordings before.
One of the fun evening walks in the Christmas Vienna. Passers-by are delighted – kids and dad too!
We ordered the pram that we carried our babies in on the Internet before the trip. We continued using it later taking it to all our journeys, as it turned out to be very light and convenient. Compared to our previous pram that weighed 23 kilos and was a true wheeled tank, this one was really light. It weighed just 11 kilos together with wheels, was very manoeuvrable and easy to dismantle.
When we were choosing a pram for travelling with twins, we took into account not only the weight, size, and convenience of steering it. We were also concerned to make it possible for our kids to see everything around well while having an opportunity to rest and sleep in the pram anytime.
That's why having considered all the options – the children sitting face to face, one behind the other, one under the other, etc – we settled on the classic type when children sit side by side, face forward, although these prams are very wide and it can be hard to walk with them in some places.
The pram turned out to be very convenient, so we could move around the city by tram without any trouble.
Furthermore, despite its lightness, it was very strong and managed to endure all our trips around beaches, stones, bumpy pavements, snow, rain, heat… for several years.
The Hofburg
A couple of days after we arrived, having had enough of walks around city quarters and fairs, we switched to landmarks and museums.
One of the major landmarks in Vienna is the Hofburg, the Austrian Habsburg imperial dynasty's winter residence.
It's a monumental Renaissance palace complex. There are over 2,800 rooms and halls and three museums in the Hofburg. Only parts of it are open for visitors, as some of its rooms comprise a residence of the current President of Austria.
It's known that there was a medieval castle on the place of the modern Hofburg, where royal families used to live.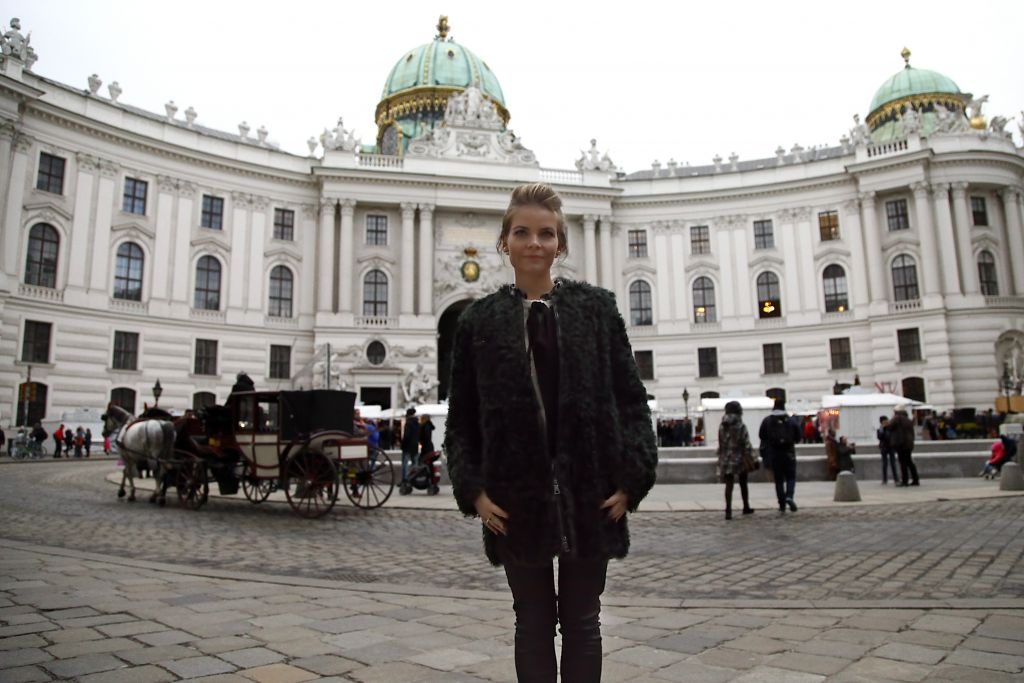 The Hofburg resembles a small town consisting of separate yards. There are palaces with imperial rooms and huge halls for grand receptions and balls, towers, parks, squares, stables, a large arena where horse performances are held, orangeries that were built specifically for growing palms and roses.
The imperial library is worthy of a special mention. It is now the Austrian National Library having more than 200,000 books in its collection. Some of the books are as many as five centuries old. They are of real museum value and are the pride of the country.
The library interior is magnificent. Only one of the halls – the State Hall – is open for visitors. Despite the large flow of visitors, it's always extremely quiet in the library way here.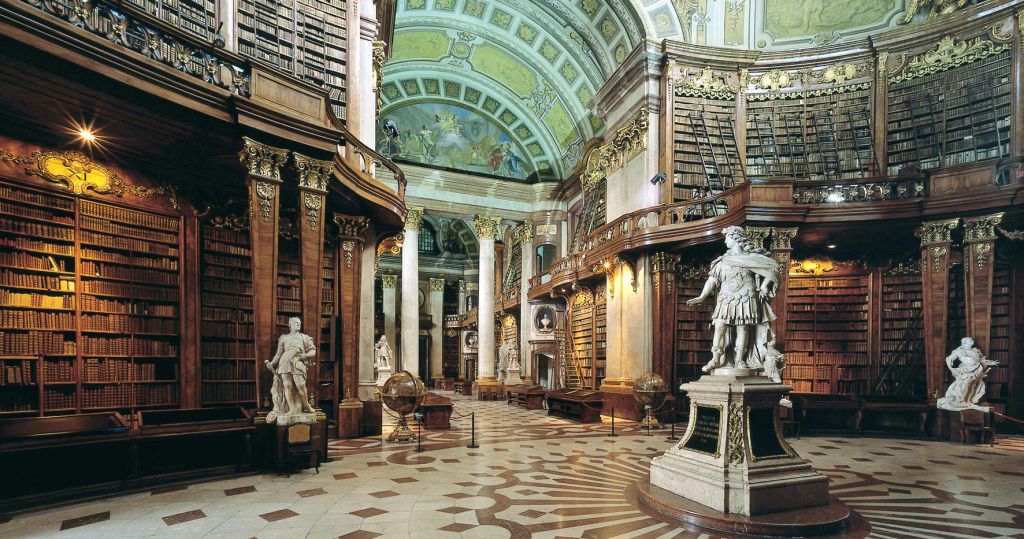 The Hofburg is mostly decorated in the Renaissance style. It's luxurious and a bit pretentious, which has always been characteristic of European royal tastes, though. Lots of snow-white carved buildings, sculpture complexes, fountains, arches… Everything is dazzling, luxury, and monumental.
We went to the Hofburg all together to walk around its grounds, relish the architecture, and explore the museums.
During our visit to the Hofburg, Michael Jr and Robert were mostly sleeping. They would occasionally wake up for a while, and we tried to use these moments to show them something interesting.
It's certainly unlikely that they will remember anything clearly from that evening. And it's poignant that they won't recall our walk around the Austrian emperors' winter palace. However, we are sure that any walks and trips around new places not only bring us, parents, great pleasure, but also help our boys develop faster and become more versatile.
The boys were tired of being outside. Most of the time they were sleeping during our walks.
Christmas Balls and Concerts
We were looking forward to visiting a concert, as we were in the musical capital of the world! Any classical music performance at Vienna theatres is always a great event, as very high requirements are made for the level of performing.
That's why the tickets sell out several weeks before the event, and in the case of Christmas concerts there are already no tickets several months before the concert.
For example, we discovered that Mozart's Requiem would be performed at St. Stephen's Cathedral. It's truly a global scale event, and we surely wanted to be there. However, our attempts to buy tickets were futile. They had sold out many weeks before we came to Vienna.
So, if you plan to go to Vienna and want to visit any grand musical performance, you'd better take care of it well in advance. And tickets for some remarkable events can be even impossible to buy! They are raffled off in a special lottery.
Vienna Christmas balls that are held in the city every year are outstanding festive events, some of which are always broadcast live to the whole world.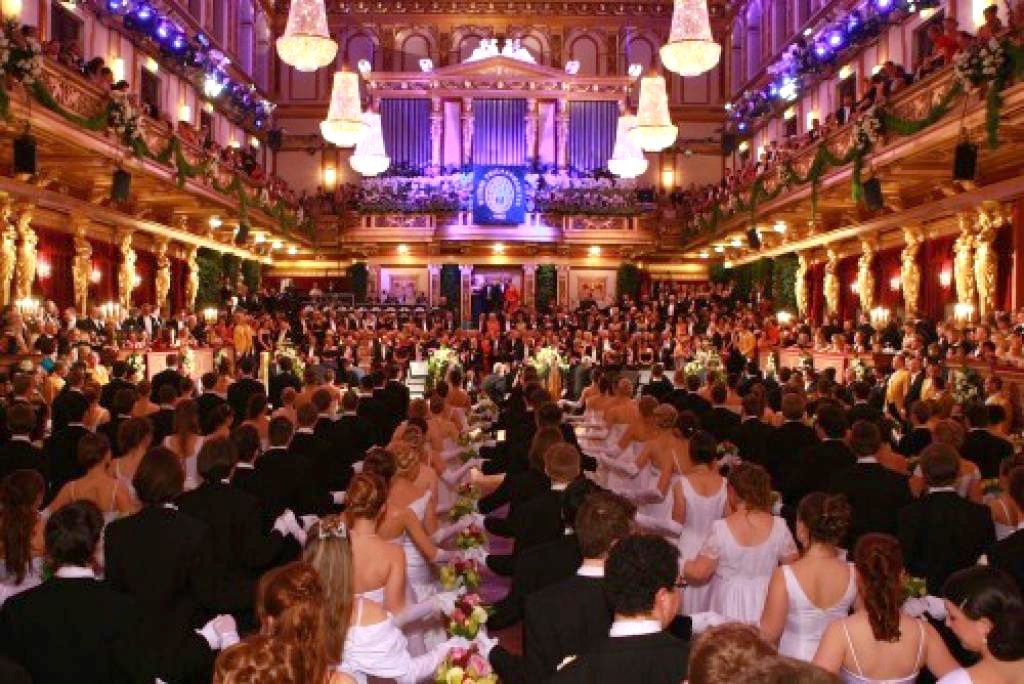 While planning our trip, we had certainly dreamt of getting to one of the balls. The word 'ball' means something incredibly fabulous and exquisite to most of us. We imagine beautiful ladies in stunning dresses and handsome gentlemen in tailcoats, there's festivity, joy, flirt, and romance in the air. They are all smiling and dancing the quadrille, polka, and, of course, waltzes to the immortal music by Strauss and his sons.
We were aware that there's a dress code at balls – girls should wear evening ball dresses, have a special hairstyle and make-up, while men should be in tailcoats, bow ties, and special shoes. You can't just come in jeans or even in the ordinary suit.
We even managed to find several places in Vienna where tailcoats could be rented! Before hurriedly starting to choose a ball gown for Helen and the ball itself that we could go to, we decided to read the reviews left by people who had already visited Vienna balls. We wanted to find out more about how it all would look like, how exactly we needed to prepare for that, and what to expect from the ball.
The tickets for the New Year's Eve ball at the Hofburg cost from 200 to 800 euros. The ball sets a clear code of conduct and the rules of etiquette.
After reading numerous reviews on the balls and other New Year's Eve celebrations in Vienna (at restaurants, clubs, etc), we came to a conclusion that we would like to celebrate the New Year by City Hall.
The boys are excited – they are just mesmerized by a beautiful Christmas song.
Having given up the idea of visiting a ball, we decided that we definitely needed to make it to the famous Vienna New Year's Concert. The tickets had surely sold out, and we were told that we wouldn't be able to buy them even from ticket touts – there are lots of them in Vienna, by the way, and thanks to them, people can get tickets to all possible events (paying much more, of course). It's a traditional annual concert by the Vienna Philharmonic that is held in the Golden Hall of the Wiener Musikverein on 1 January. Due to huge demand, the tickets are distributed through a lottery held on the orchestra's official website from 2 January to 28/29 February, that is almost a year before the event.
Curiously, not the tickets themselves but the opportunity to buy them is mostly raffled!
We managed to watch the grand New Year's Concert all the same, because it was broadcast on a large screen in the square by the city hall where we were walking on 1 January after celebrating the New Year's Eve.
Besides, we also managed to enjoy the wonderful live performance of famous Vienna tunes at the Christmas concert performed by the Alt Wien orchestra at the Kursalon – a gorgeous concert complex situated in the heart of the city. We relished it immensely!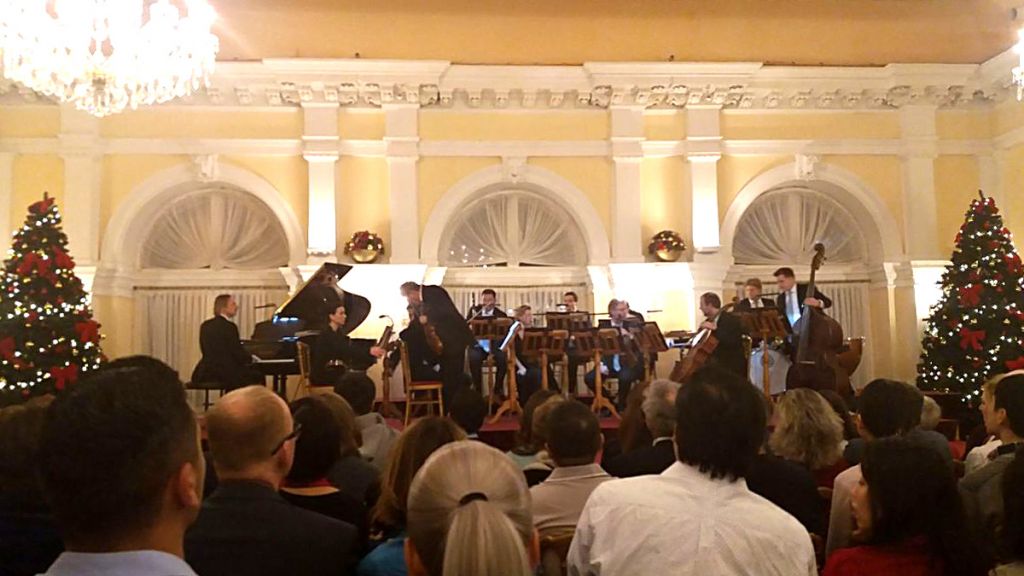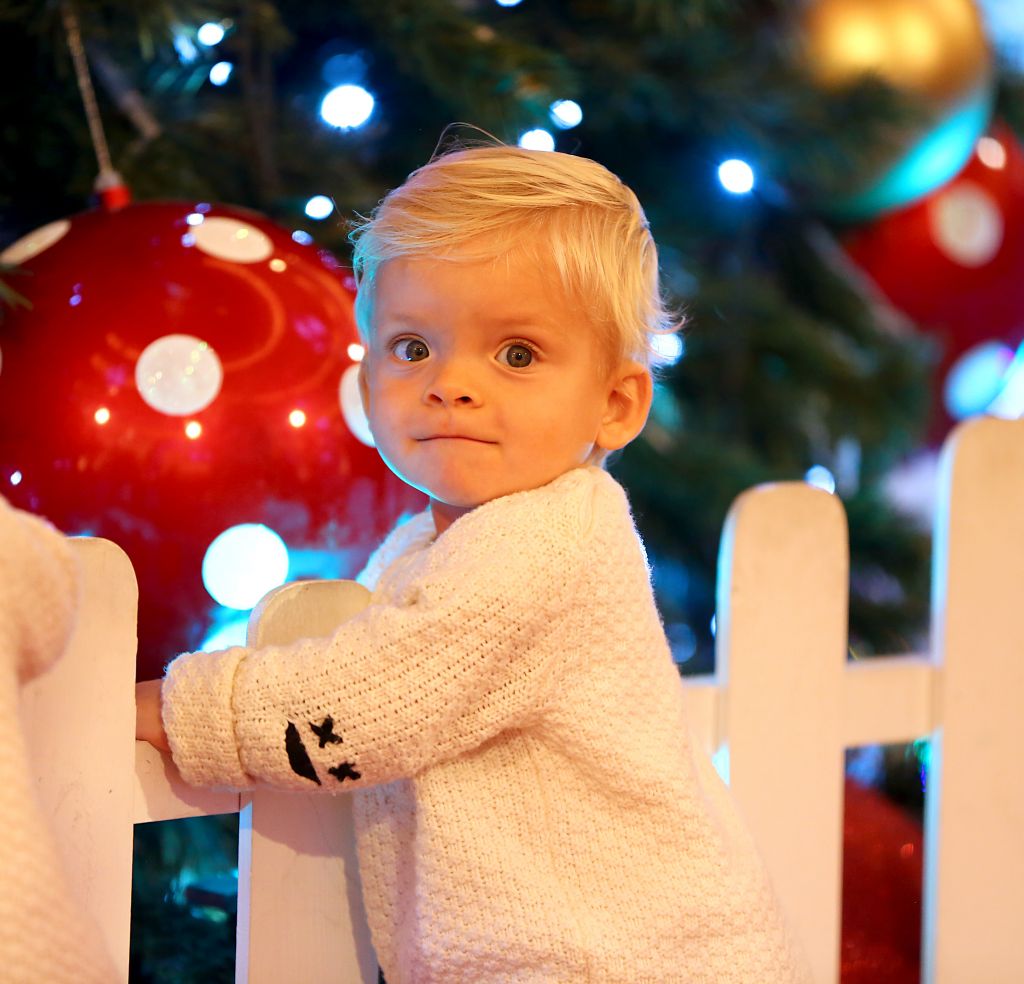 Coming soon: Vienna's restaurants, New Year celebrations, and our strange experience before the departure.
Kids first flight, Christmas markets, Viennese trams – Christmas in Vienna. Part 1