Tourism and Landmarks
Northern Cyprus has quite a lot of landmarks that are definitely worth visiting. There are also a couple of places that will be interesting for those who want to study Cyprus far and wide.
As for cities, the largest and most remarkable ones are Nicosia, Kyrenia, and Morphou.
We've already dedicated a separate article to Nicosia, so now we're going to tell you about the other two cities.
We'd like to warn you straight away that tourist places are quite pricey here, so you'd better not hope that the cost of any goods or services will be considerably lower than in the southern part of the island. However, like in any other city or country that hosts lots of tourists, if you go aside from common tourist routes, you can easily find really good deals, affordable restaurants with delicious food, and so on.
Kyrenia
Kyrenia (Girne) is a coastal city and a tourist centre of Northern Cyprus. Although Kyrenia is one of the largest tourist cities in the "unofficial state", it's always quiet and peaceful here. Many people call it the best family holiday destination.
On the map the city looks like a line stretching between a mountain range and a coastline. It's hard to choose the most picturesque areas, because all of them are near the sea and are quite picturesque.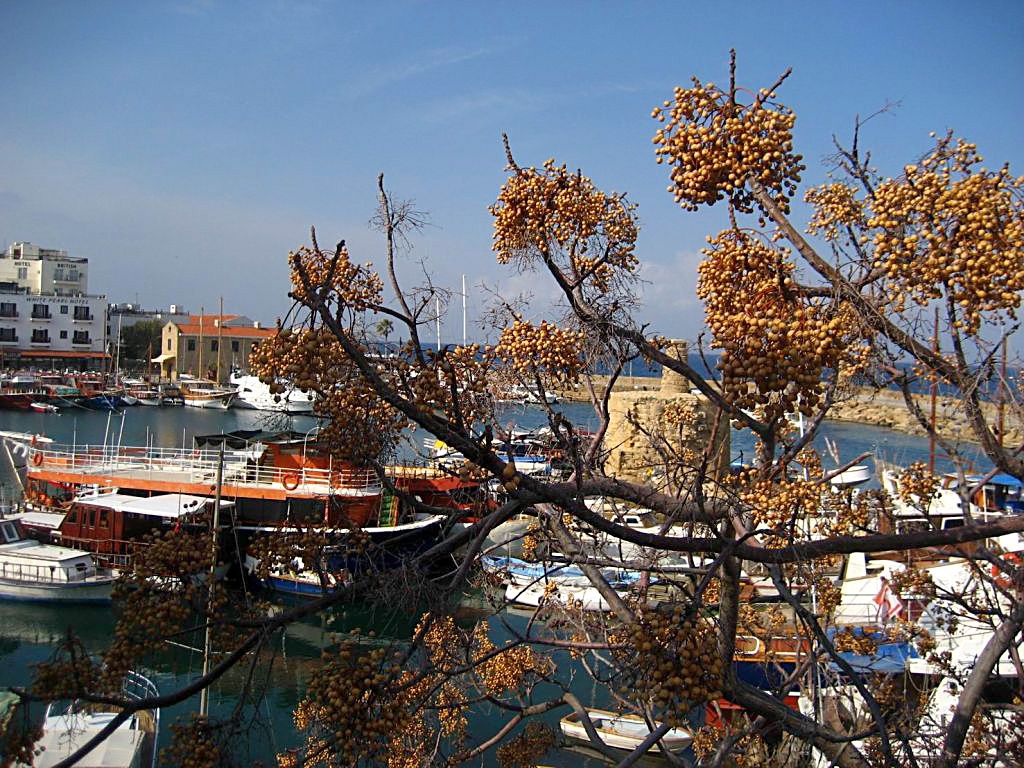 There are a lot of good calm beaches – both wild and well-equipped private ones owned by hotels. But Girne's coast is not all sandy. There are a lot of pebbly areas, a lot of asphalted places that are not suitable for beach rest.
The main landmarks include the Old Harbour, Old Town, and a couple of ancient castles situated in the mountains.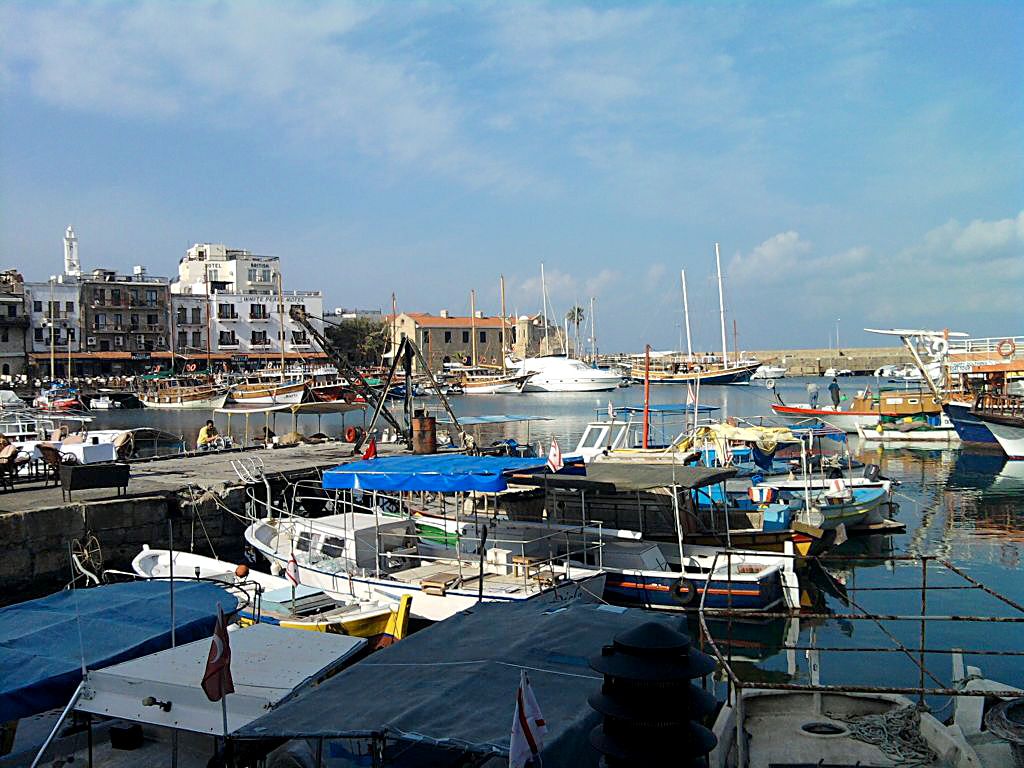 The Old Harbour is a must-visit and very picturesque place of historical importance. That's basically where the construction of Kyrenia started from. Here you can begin your walk along the narrow streets of old quarters, the first quarters built in the city.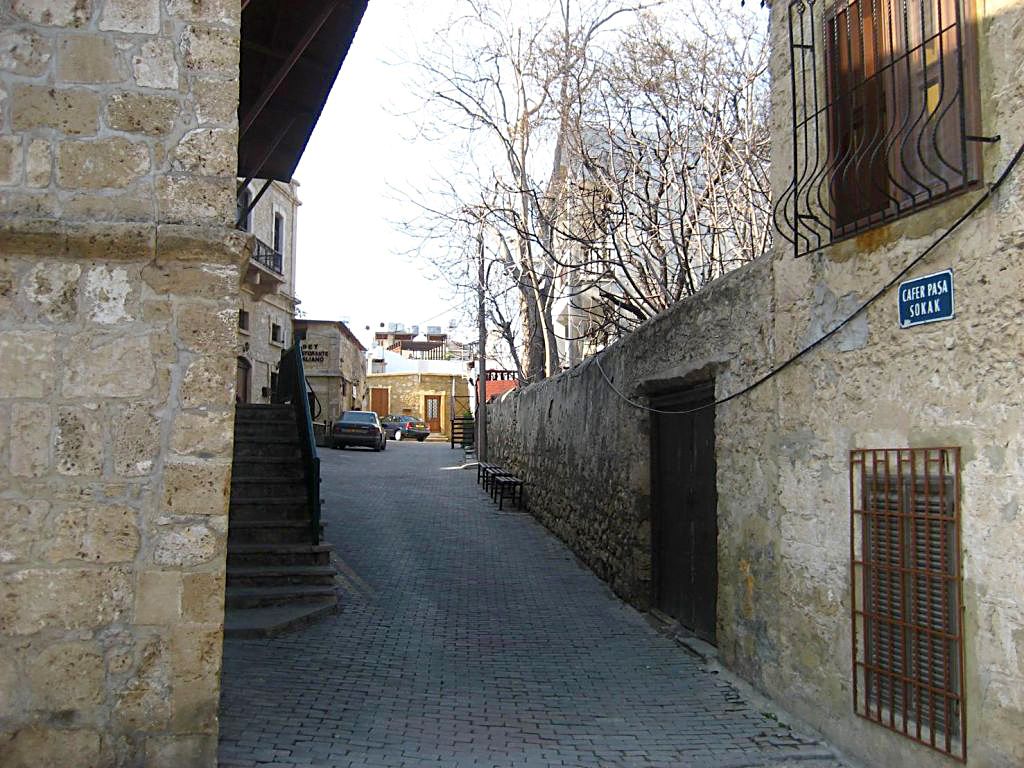 Myriads of restaurants and cafes offering traditional dishes are concentrated here as well.
Kyrenia Castle
Kyrenia Castle is the largest castle situated right here in the Old Harbour area. It's a formidable building having a formidable history. First fortifications were erected here as far back as at the time of Ancient Rome.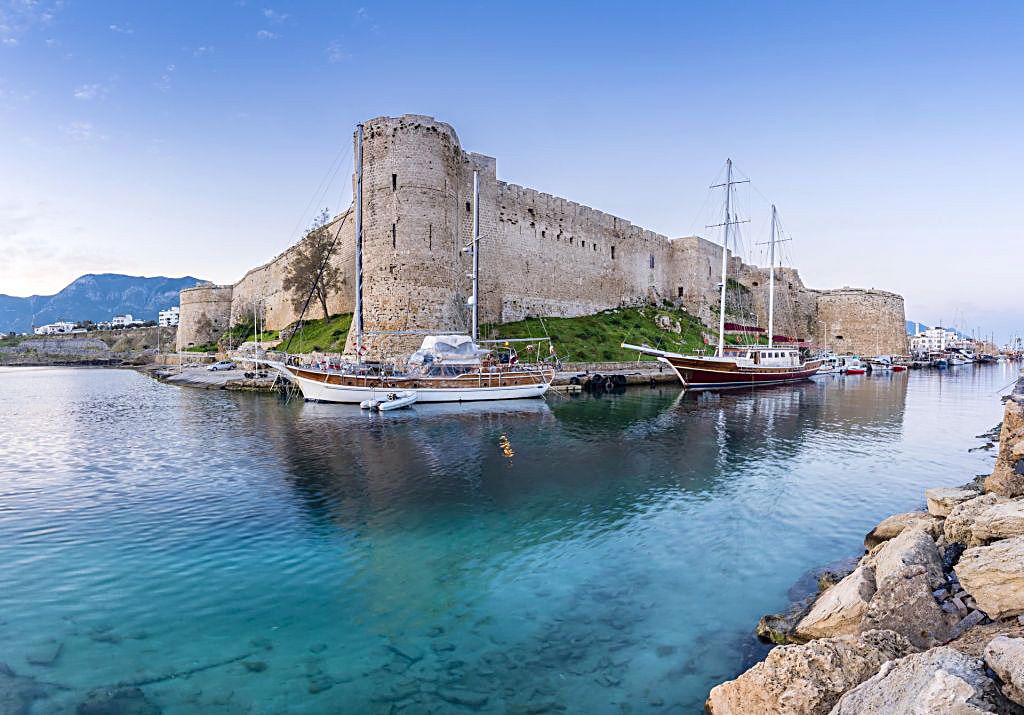 The castle adopted its current look – typical of the Middle Ages – in the 16th century. It was conquered multiple times. Ottomans, the British, and generally all the invaders that had ever intruded into Cyprus were there.
Today Kyrenia Castle is a large museum with a lot of exhibits and exhibitions showing the history of the construction and the whole city vividly.
Morphou
The "landmark" that we personally were impressed by was a huge bay with a wonderful pristine beach. There's nothing on the beach – neither hotels nor deckchairs nor cafes. Just clean sand and clear sea.
It's a perfect place for a secluded quiet family rest.
In the vicinity of the city, which is, by the way, one of the oldest settlements on the island, there are two curious places that are definitely worth visiting. It's the ancient Soli city complex built in the 2nd century BC and the magnificent Vouni Palace situated on a mountain peak, over 200 m above sea level.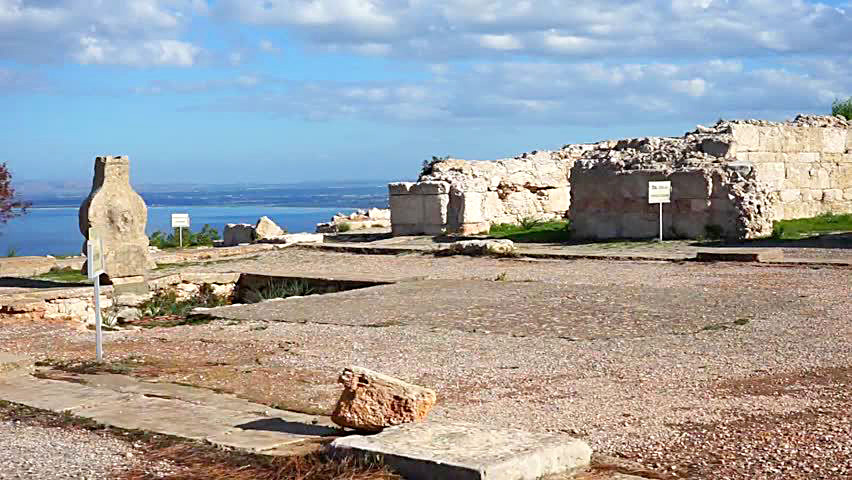 According to scientists, the palace was erected in the 5th century BC or even earlier. And it's still a mystery why it was built and who owned it.
Architecture
While exploring Northern Cyprus, you can come across lots of Orthodox churches turned into mosques. That is, all walls and frescos were painted over and plastered. Minarets were built onto buildings. Everything was covered with carpets inside. Muslim symbols were added everywhere, and Turkish flags were hung.
There are also buildings that seem to be classic representatives of Byzantine architecture, but when you come in, it turns out to be a mosque.
Some old churches and buildings are just locked. They've been standing here ramshackle and neglected for dozens of years.
Apostolos Andreas Monastery
One of the main holy places for Greek Cypriots is Apostolos Andreas Monastery situated at the very end of the north-eastern part of the island, on a peninsula going far into the sea.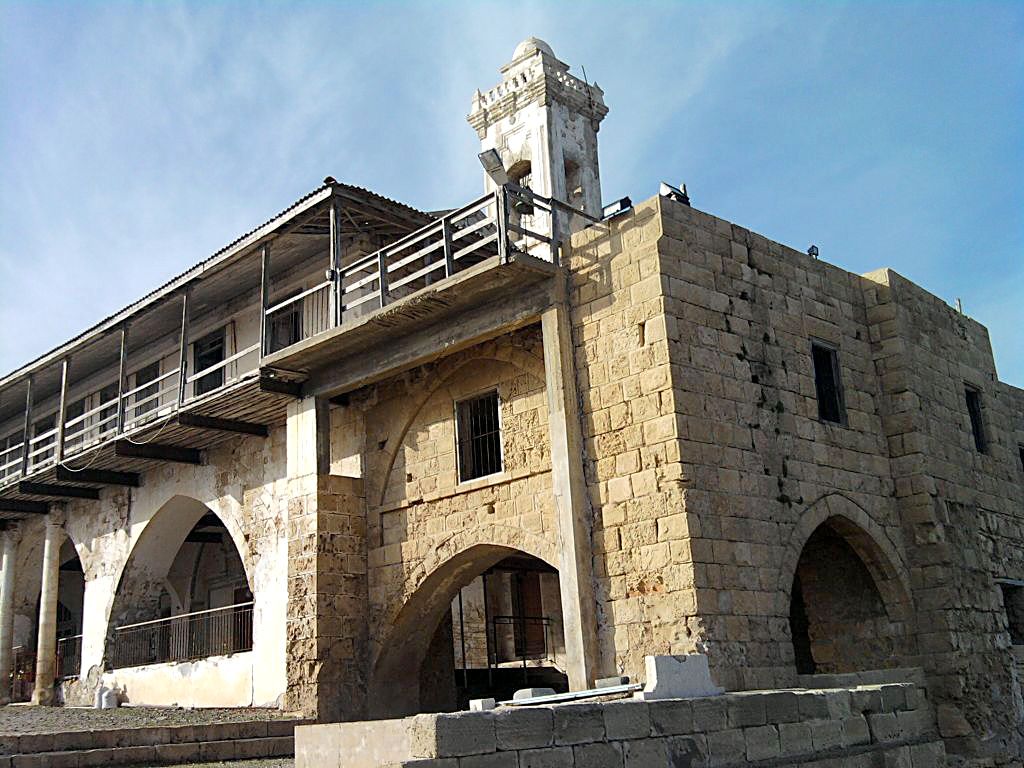 There are at least two reasons to visit the monastery. First, it's the only Orthodox monastery that managed to go through the Muslim times (and continues going through them taking into account the status of this part of the island).
Second, the monastery and its surroundings are incredibly picturesque. Having got to the peninsula, you can go a bit farther from the monastery and reach the very end of the peninsula – that is, the extreme tip that the island of Cyprus starts from (or ends in).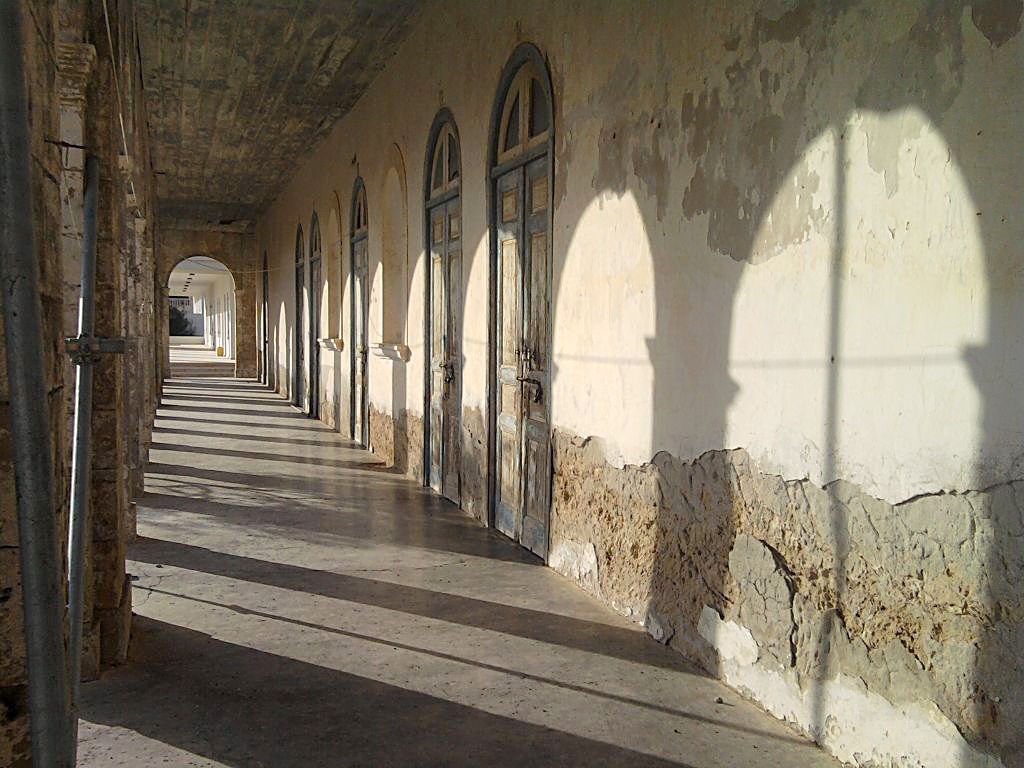 Once the borders were opened, bus pilgrimages to the monastery were organized, as some southern Cypriots (especially the elderly) were not interested in excursions around the northern part of Cyprus at all and just wanted to get to Apostolos Andreas Monastery. Many Cypriot pilgrims even took full food and water supplies with them so as not to spend a cent on the hostile territory of Northern Cyprus.
Famagusta
All adrenaline junkies must definitely visit the city of Famagusta (Ammochostos) where there's an abandoned quarter of Varosha.
Varosha has been abandoned since the war of 1974. Famagusta used to be the most popular tourist city in Cyprus before the clashes. That's why after the war the Turkish planned to use it as a trump card in negotiations with southern Cyprus, offering them to give it back if the southerners recognize the independence of the TRNC. However, they failed, and a large part of Famagusta is still deserted.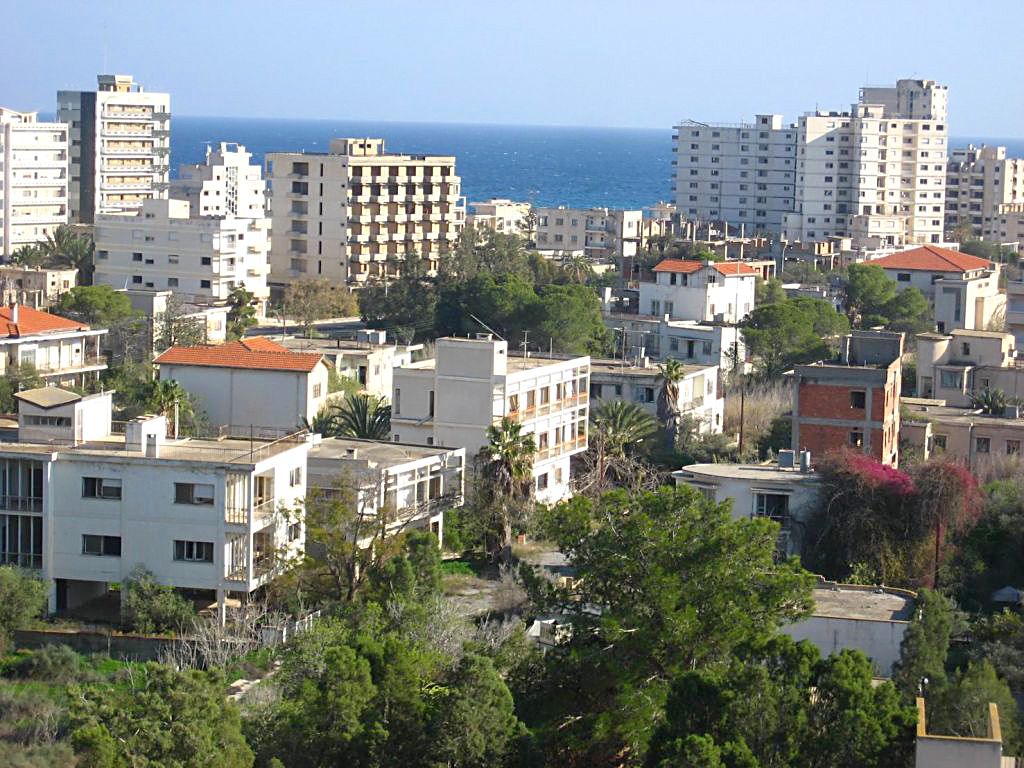 Famagusta used to be a prosperous resort with well-developed infrastructure, while Varosha was one of the most prestigious quarters of the city. There were large hotels and lots of entertainments, celebrities and world-renowned film stars spent their holidays there.
In 1974, most people were evacuated, while the city itself and the houses left by Greek Cypriots were plundered. Pillagers took everything – from household appliances and furniture to front doors and window frames.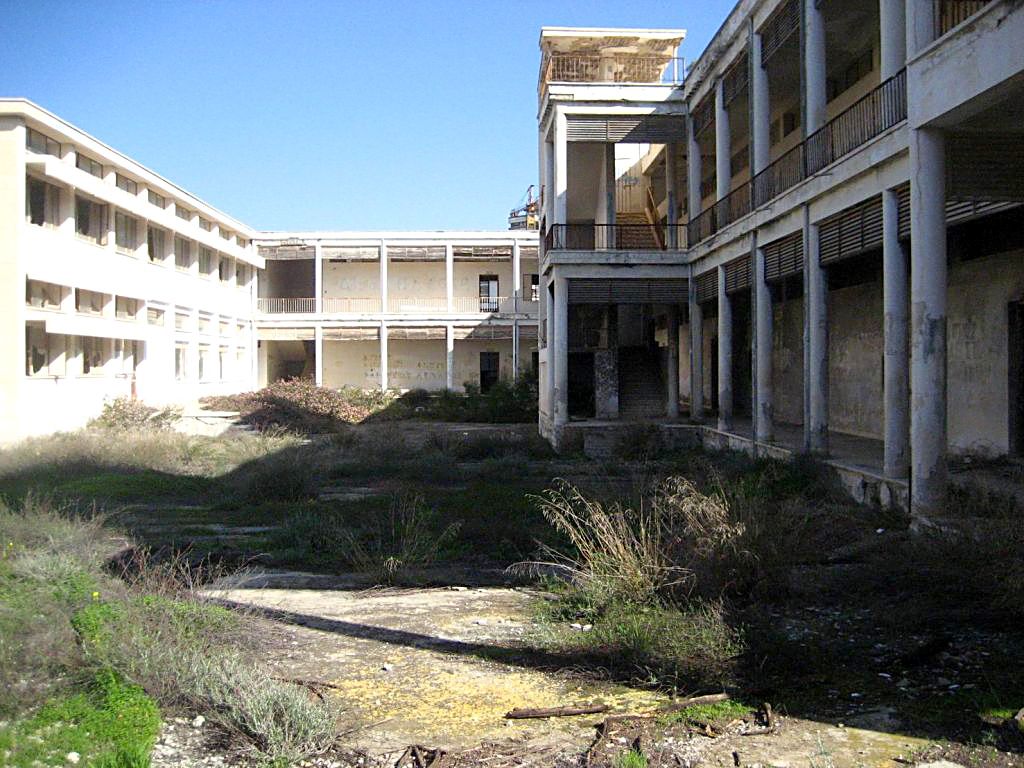 It's forbidden to enter the territory of Varosha quarter. It's surrounded with a barbed wire concrete fence. You can look at it only from outside. There's a special place where people come to to look at the abandoned quarters. There are also ships sailing along the coast which you can see the ghost town from as well.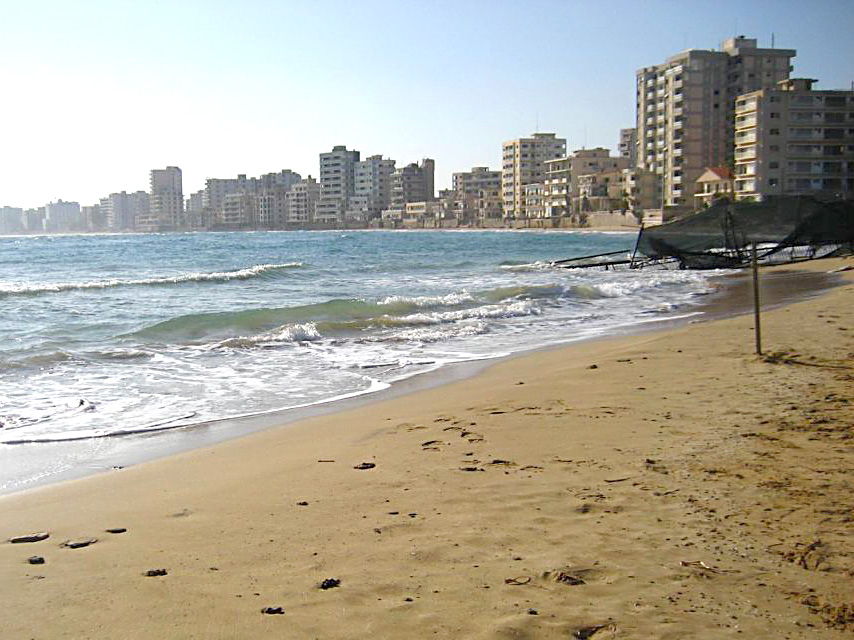 We surely couldn't resist the temptation to sneak inside (without kids, of course). We walked around the deserted abandoned streets where no one had strolled or driven for a long time. We found that the quarters that used to be full of life and joy became overgrown with grass, bushes, bamboo, and palms.  Plants have already started to "take control" of the city, and it all resembles a scene from a post-apocalyptic film.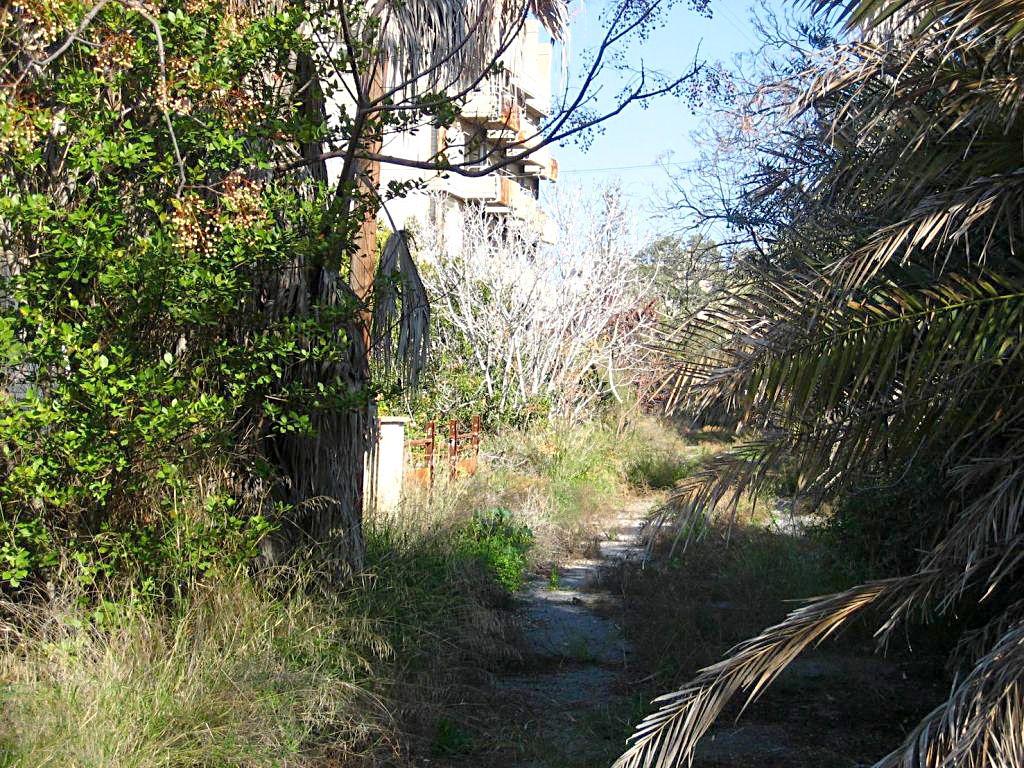 We even climbed to the very top of one of the abandoned hotels. It's a unique place and our unique personal experience. However, such experiments can certainly be dangerous, so we don't recommend you to repeat our trick.
It's no problem to come and look around the accessible part of Famagusta. A part of the city is still free and possible to visit. And it's definitely worth visiting, because Famagusta gives you a vivid idea of the region itself and how destructive and remorseless the war was.
Northern Cypriot Cuisine
The cuisine and culinary traditions of those living in the northern part of Cyprus naturally differ from southern traditions. The local cuisine is significantly influenced by Turkish cuisine. Those who are acquainted with Turkish cuisine will find lots of familiar dishes prepared in a typical Turkish way. However, the impact of Greek Cypriot cuisine can also be spotted here.