Waterfalls, Skiing, and Rural Food
When in Cyprus, don't miss the opportunity to go to waterfalls. They are just stunning and definitely worth seeing. The most famous ones are 15-metre (50-foot) Millomeris, splendid Caledonia, abundant Chantara. All of them are located quite high in the mountains, where plants – pinewoods, quaint bushes – grow with wild exuberance. To reach the waterfalls, you need to go along the mountain paths on foot which takes up about an hour. However, time passes rapidly thanks to the opportunity to savour the magnificent breath-taking mountain views with juicy grass, enormous boulders, and mountain brooks.
We couldn't resist the temptation to look at the waterfalls too and went there with our children. We chose the one that was 20 minutes away from us. The boys were very little, so we carried them in our arms. We were surely tired, but it was worth it. The waterfall is really great, absolutely spectacular.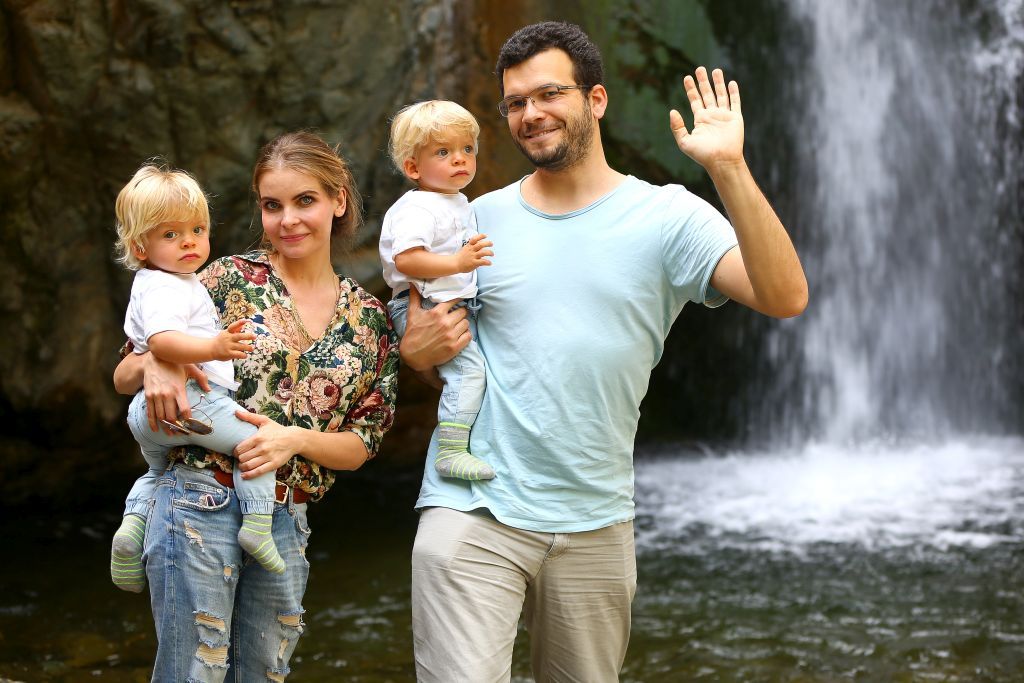 We thought about extending our journey around waterfalls, but when we realized that the next waterfall is an hour walk from where we were, we decided to come back. What if the boys got tired and started crying half-way through our walk? And we wouldn't be able to look at the waterfall anyway… All in all, a hiking tour around the mountain waterfalls with little kids is not the best option. It's better to show the beauty to the children when they grow older.
For example, a 6-7-year-old child will hardly consider such a hike too exhausting, vice versa, it will be an exciting change of scene. If you are lucky enough, you may come across wild mouflons – mountain sheep with strong curved horns – while walking to a waterfall. A mouflon is one of the symbols of Cyprus, its proud silhouette is even carved on Cypriot coins of little face value.
We didn't see mouflons, but we managed to see a couple of wild mountain goats. Our children were absolutely delighted.
The area is generally inhabited by a great number of wild animals: hares, foxes, boars, the above-mentioned sheep. There are quite a lot of birds as well: pheasants, woodcocks, snipes. However, bird hunting is forbidden here. Cypriots are great fans of hunting, many of them go hunting every weekend during the hunting season. An interesting thing can be spotted: in the Sunday morning, the population of Cypriot villages is divided into two groups: one goes to the morning church service, while the other strides cheerfully towards the forest fully equipped with the hunting stuff. Hunting has almost become a national sport.
Winter in Troodos
The island is not just a summer resort. In winter, the Troodos turns into a fully fledged ski resort. It's hard to compare it with high-mountain alpine or Finnish resorts, but it has everything necessary: small hills and steeper slopes, a ski lift, houses, equipment for hire, and instructors. Of course, downhill skiing professionals don't flock to the resort from all over the world, but it's even better for a family rest. You can ski yourself (or calmly learn to do it if you can't) and teach your children.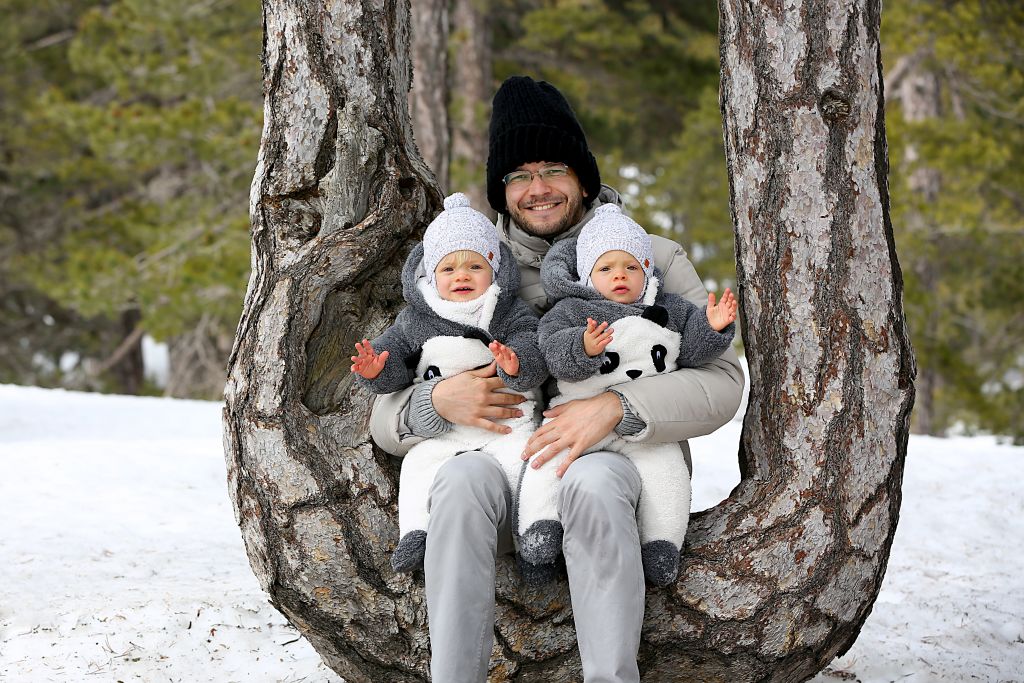 The snow is treated with a special substance, so despite the subtropical climate, it lies till April when it's already rather warm around. You must admit that not a single fashionable Swiss ski resort is located in a way allowing you to ski in the snow and bathe in fairly warm and gentle sea waves with an hour difference.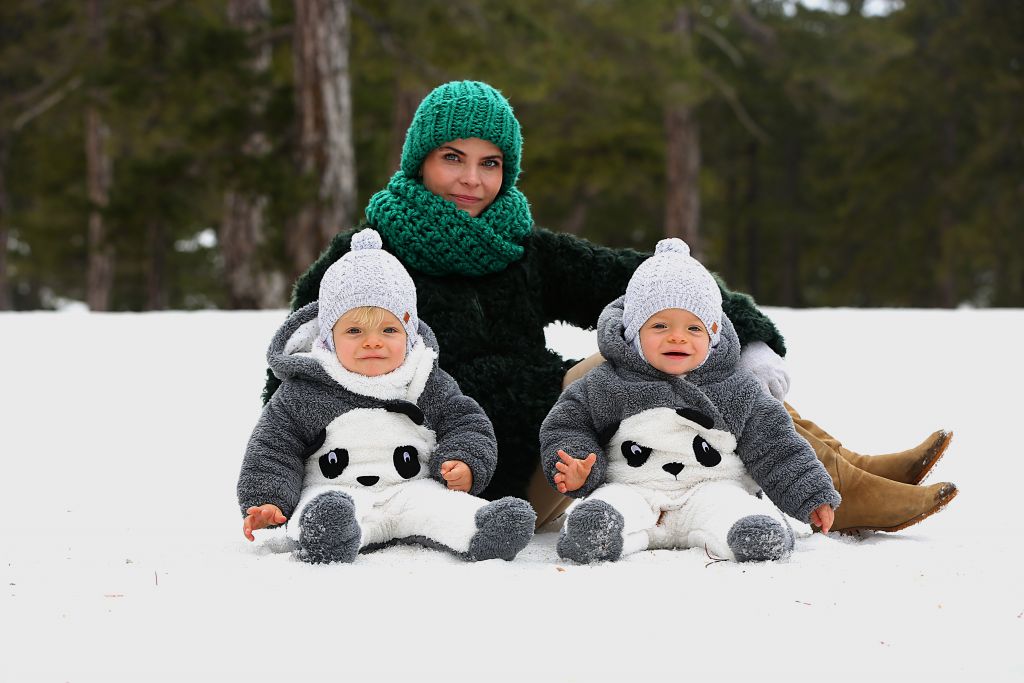 It seemed funny to us that snow – even if there's only a thin layer of a couple centimetres (less than an inch) – is a natural disaster. Children don't go to school, adults don't go to work either. No one changes summer tyres for winter ones, and it's not safe to drive with summer tyres. However, there are extremely responsible car drivers who put chains and belts on the wheels to avoid skidding and go where they need. Driving on the snowdrifts, a couple centimetre thick.
It's more complicated in the mountains. During and after the snowfall, cars aren't allowed into the mountains while the snow is on the ground. No one is used to driving on snow cover here. Plus, the cars are not equipped with snow tyres, therefore the likelihood of accidents dramatically increases. However, the snow usually falls at night and melts in several hours after the sun rises.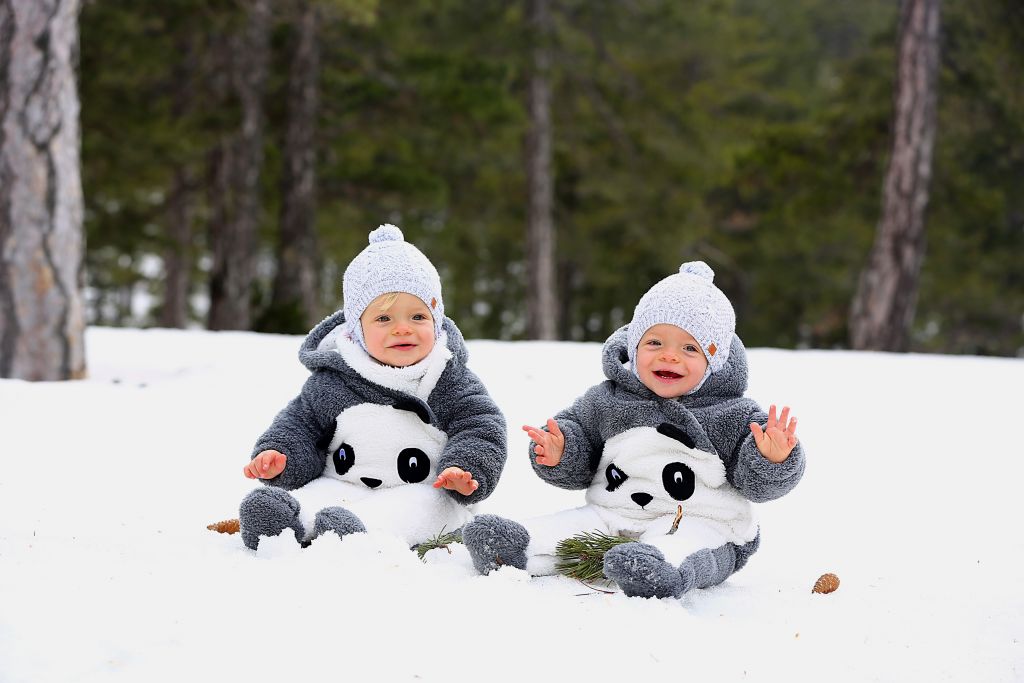 Picnics under Age-Old Plane Trees
Since many Cypriots go to mountains once they have the opportunity to hide from the heat, a lot of places, mesmerizing natural parks and meadows are geared up for family picnics.
There are spots that are so popular that people have to come here early in the morning on Sunday to occupy a large table in the shade of trees for their family. By 11-12 o'clock, almost all tables are occupied, even the ones that are right under the sun. The Cypriots bring the meat prepared and impaled on skewers in advance, fish, snacks, drinks, salads, olives, halloumi cheese. Then they just need to kindle the coal, grill the meat, fish, and cheese, and a tasty meal for the whole family is ready.
Platania is one of such sites. It's called so because a lot of plane trees (platani) grow here. You can spend the whole day with your family in their shade, in the open air, with delicious food.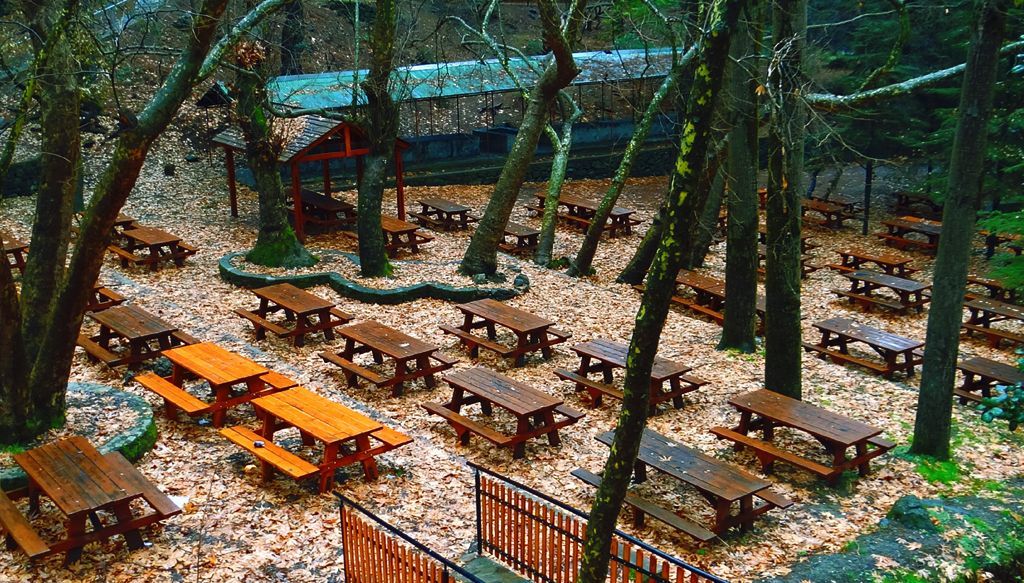 Picnic sites are areas with a large number of tables, with toilets, convenient paths, playgrounds for children. All the infrastructure is fully dedicated to the organization of Sunday picnics and is situated around the key element of picnics – the place designed for roasting meat, equipped with the grounds for barbecues, which people bring themselves, and well-thought-out in terms of safety.
Platania is a large site. People from all over the island flock here at the weekend. Even people from remote regions come here. Entire families meet here. By entire families we mean, for example, 30-50 close and distant relatives who live in different parts of Cyprus. They agree to come here at the weekend to meet and chat, celebrate a holiday, a birthday, or just see their relatives.
These Sunday picnics are traditional for Cypriots. And the government significantly supports the events providing the places where people can sit and eat for free, spend time with their relatives, celebrate a family holiday.
It's always clean in Platania, except for Saturday and Sunday evenings, of course. When everyone comes back home after a picnic, a huge amount of litter is left here, but next morning nothing gives away the signs of yesterday's party, all the rubbish vanishes. Cypriots are not like the Japanese who realized long ago that you just shouldn't litter. Cypriots litter a lot but remove everything thoroughly then.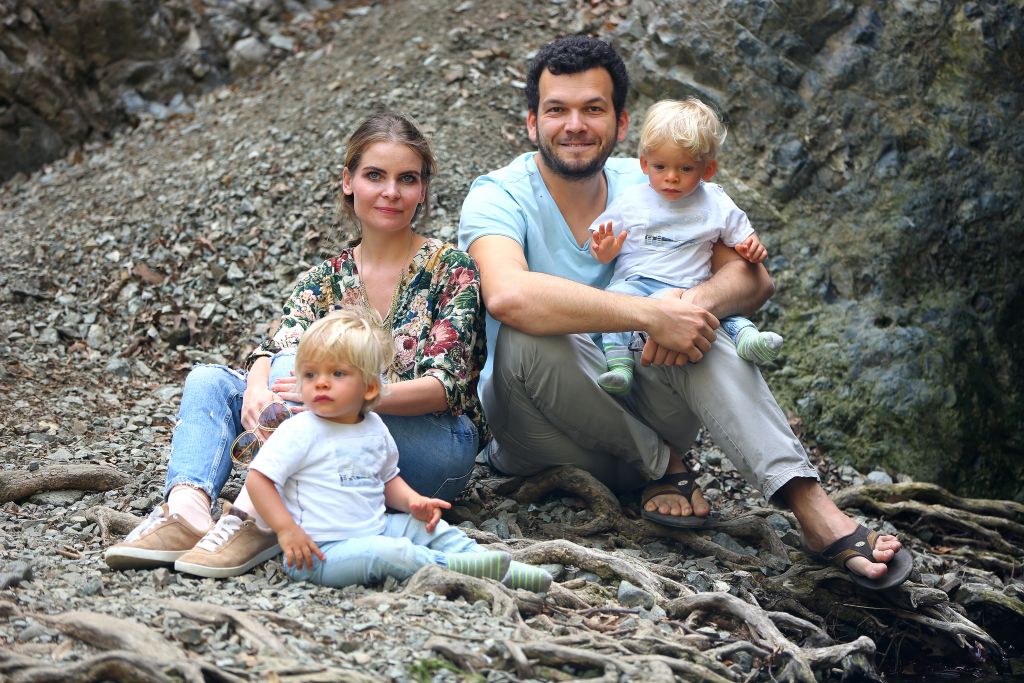 We are writing about Platania in such detail, because we've been there many times and know this place quite well. But it's not the only one. The Troodos has a lot of other parks designed for traditional family "meat" picnics.
Mountain Walks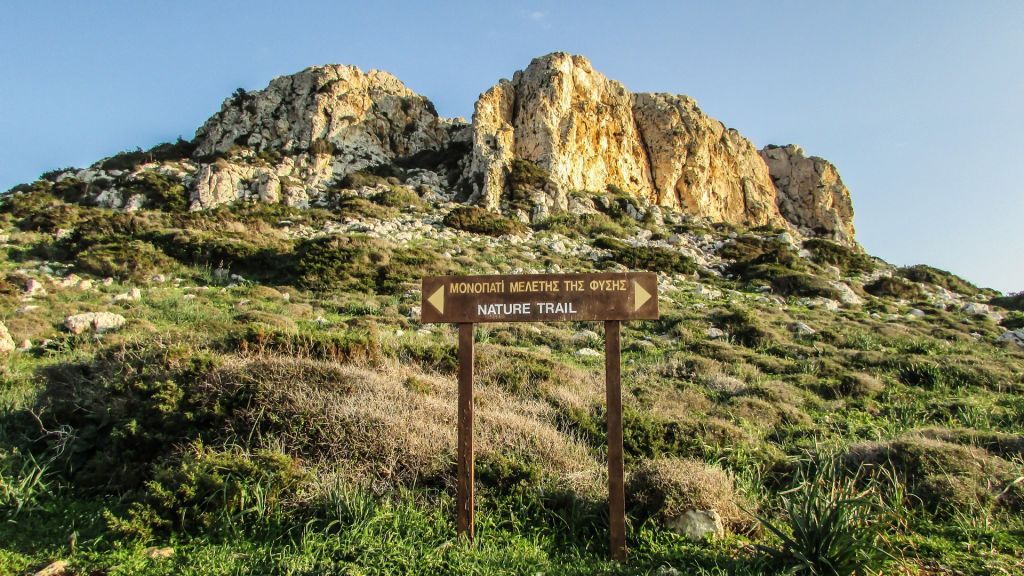 The Troodos is a popular destination both for local and for foreign tourists. People come here not only for picnics but also for camping, hiking, mountain cycling. It's a great opportunity to enjoy the view, nature, and fresh air.
Special nature trails are organized for tourists in the Troodos. They differ for car drivers, cyclists, and hikers. There are maps of the trails and routes that help you get your bearings while driving, riding, or hiking around the Troodos. The routes are well-thought-out, show the visitors all the splendour of the area and scenery, and feature the natural attractions found here.
There are special places – camps – in the mountains, where you can put up a tent and live for several days. There are also camps with water supply and electricity.
For those who like long hikes, there are maps of long routes going through mountain forests. In our case, with little children, it would surely be impossible to take such a hike. Prams wouldn't go along wood trails, and we would have to carry our babies in our arms. Same story as with the waterfall journey. At the end of such walk, both children and parents are exhausted. We will definitely go hiking there again though, when the boys get older.
Hospitable Cyprus: Fish Farms and Tasty Rural Food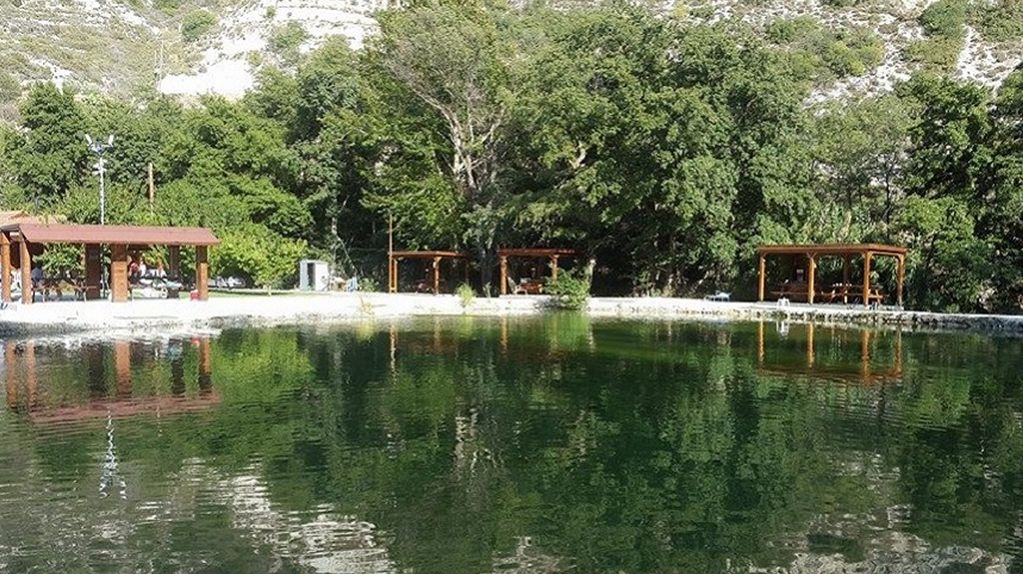 There are a couple of large fish farms in the mountains where trouts and cods are grown which are later served at local restaurants. You can come to the farm and see firsthand how the fish are grown. You can even watch the performance organized here – public feeding. The workers throw food into the water, and the huge number of fish found there emerges and starts eating so actively that the water bubbles.
On farms, you can buy fresh fish that have just been caught. If you have no opportunity or desire to cook it, you can taste it in nearby restaurants, where unique recipes are used to prepare fish, e.g. trout with a sauce from olive oil, lemon, and mountain herbs. It's very delicious and much cheaper than similar dishes in fish restaurants in Nicosia.
On the whole, the restaurants in the region differ significantly from the ones situated in big cities and on the coast where everything is dedicated to tourism. The restaurants in mountain villages serve simple, affordable, and very tasty food. It's good well-prepared meat at a reasonable price, fresh local fish from the above-mentioned farms, traditional recipes, generous servings. So, you can gorge yourself on extremely delicious traditional dishes in small rural restaurants (except tourist villages like Kakopetria where everything is much more expensive) without spending a fortune.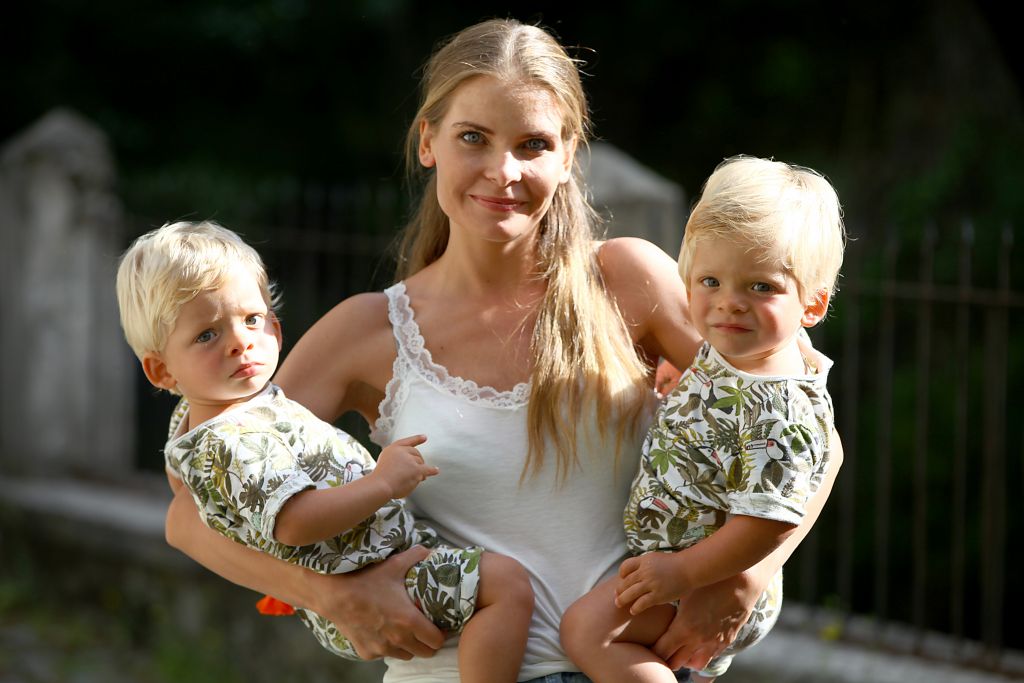 Here's a tip for those travelling around the Troodos: if you want to have a rest, eat tasty and cheap food, don't go to tourist villages. Each village – even an ordinary one without any sights – has a couple of cafes and restaurants. If you drop into some central coffee shop, you will always find a group of local old-timers sitting, chatting, and playing tables. You should ask them where you can eat deliciously here. They won't refuse to help you and will advise you the eatery where there are really tasty dishes and which won't shame them before the guests of the village.
The Troodos, not spoiled by mass tourism, is a very hospitable place. If you come to an ordinary little village, go for a walk, and communicate with the locals, someone will definitely invite you for tea or even lunch/dinner. Tourists from other countries is a rare thing here, therefore it's interesting for dwellers to talk to tourists and listen to their stories. Even the language barrier (few people speak English fluently here) isn't actually a barrier to showing Cypriot hospitality and cordiality that are harder and harder to find in coastal cities and towns spoiled by tourism.
Here, in the central part of the island, you can get to know a completely "different" Cyprus. The climate and nature in the Troodos, the way of life and character of the region inhabitants differ significantly from those in coastal resort regions and big cities. The Troodos is the heart of Cyprus overfilled with beauty, romance, and hospitality, keeping the centuries-old culture of the almost mythical island and its enigmas.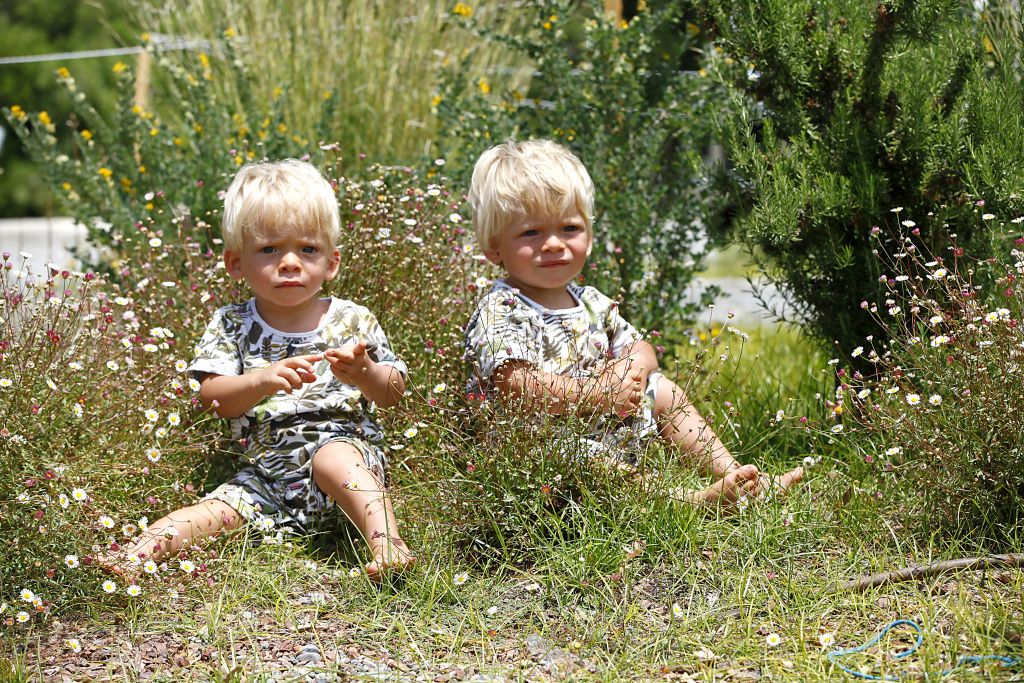 This story of our family travels through Troodos is coming to an end. We will definitely return there again, and more than once: this place, its riddles, history can be studied, absorbed constantly, each time receiving a lot of new amazing sensations and knowledges.
Troodos. Part 1 – our story about the monasteries of Cyprus mountains
Troodos. Part 2 – farming, an abandoned haunted hotel and the famous Old Kakopetria